London has been on fire this year with the Olympics and the Queen's Jubilee. The city is still buzzing, and the food and drink scene has never been better.
I have teamed up with the awesome Barchick ladies to bring you a definitive A-Z guide of eating and drinking in the capitol -- Mighty Spice vs. Barchick. I do the food, and they do the booze. Enjoy.
This week we are looking at what is hot right now A-E...
A is for
Antipodeans: Our Australian and Kiwi friends have brought café cool to London. They are doing the best coffee in town, and their laidback style of eating has made brunch worth brunching. Organic ham hock, chorizo and roast pepper, baked beans with spinach chili cornbread and a poached egg at Salvation Jane is my favorite.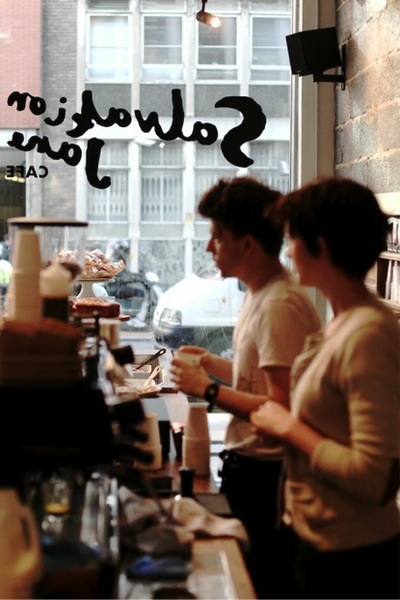 All Nighters: London is no New York when it comes to late-night hangouts, but we're getting better. Whether it's eating meat on the 40th floor at Duck & Waffle or late-night eggs benedict and champagne at Vingt Quatre -- no rest for the wicked.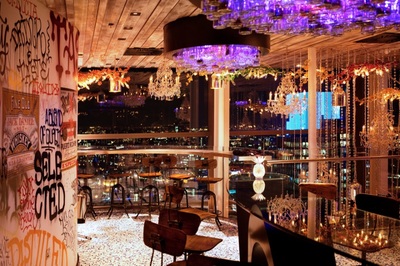 B is for
Basements: We all love a bit of basement dining, and nothing comes close to the basement below one very garish, neon-lit sex shop in Soho. It is home to La Bodega Negra, our finest Mexican restaurant. Enter with confidence and dine in style!
Blue Blazer: This drink can be dangerous to make, so don't try it at home. Flaming whisky is poured back and forth between two silver cups forming a long blue arc of flame. The Artesian Bar serves it over hot lava stones with crystalized sugar sticks. Show offs!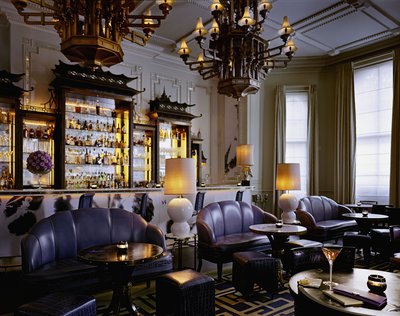 C is for
Chili: Chili peppers are my favorite ingredient, and I love eating anything that makes them shine. You can't beat a chili pizza, and the Charlie Jones from Story Deli in Shoreditch is the best. Spicy sausage, taleggio cheese, roasted red peppers, toasted spices, birds eye chillies and lots of sweet chili sauce -- yeah mama!
Cellar Door: It used to be an underground loo, now it's a bar and the ultimate hidden gem. If you're looking for good cocktails, drag queens and some good old-fashioned snuff (there's a whole menu of the stuff), then look no further. Seeing is believing down here. Oh, and make sure you lock the toilet door or you're gonna give people quite a show.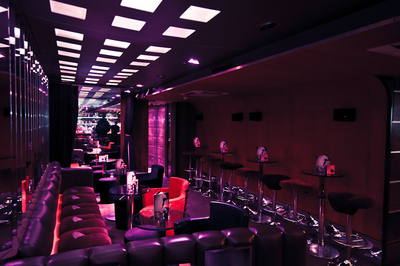 D is for
Dead Hippy: Rock and roll burger joint Meat Liqour has perfected the art of posh fast food. Their "Dead Hippy" burger is a thing of beauty -- two succulent beef patties, oozing cheese, pickles and awesome homemade sauce. They don't take bookings, so bring a coat and get there early.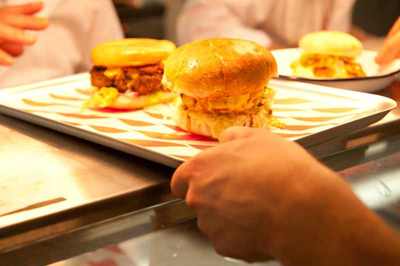 Detective Agency: Evans and Peel -- Book an appointment, and have your story ready, on arrival the detective grills you (he's good). If you make the cut, he will swing open the bookcase to reveal an underground den of smoked food and cocktails. Hurry, before it gets raided.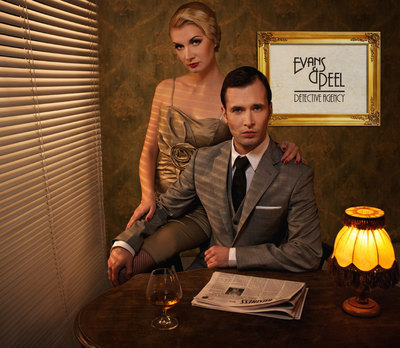 E is for
Egg: The humble egg has been given a mega facelift by Dabbous, one of the best restaurants in the world right now! They take a free-range hen egg and mix it with smoked butter and wild mushrooms to produce something truly ethereal. It's also served in a bird's nest -- nice touch guys.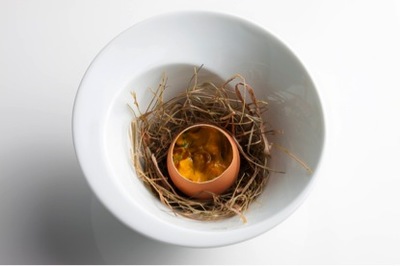 Enter Through a Smeg Fridge: Casually stroll into the breakfast club and announce, "I'm here to see the mayor." This will gain you access through the fridge... and into one of the coolest bars this city has to offer, The Mayor of Scaredy Cat Town. With dark corners, great cocktails and American food, this is a great hidden hangout.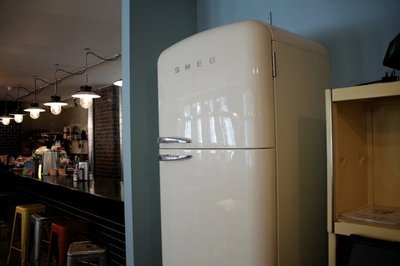 Don't miss F-J next week.
If you want to see more from those lovely Barchick ladies check out their site http://barchick.com