The seventh most visited website in Ireland, Linkedin has over 200 million members in over 200 countries, over 2.6 million company pages and about two new members joining every second.
And it has groups, lots of groups; about 1.6 million online gatherings of people, usually with something professional in common where members share news, tips, links, questions and comments. Many groups are focused on a particular country, or made up of people with ties to that country, such as Ireland and the Irish worldwide.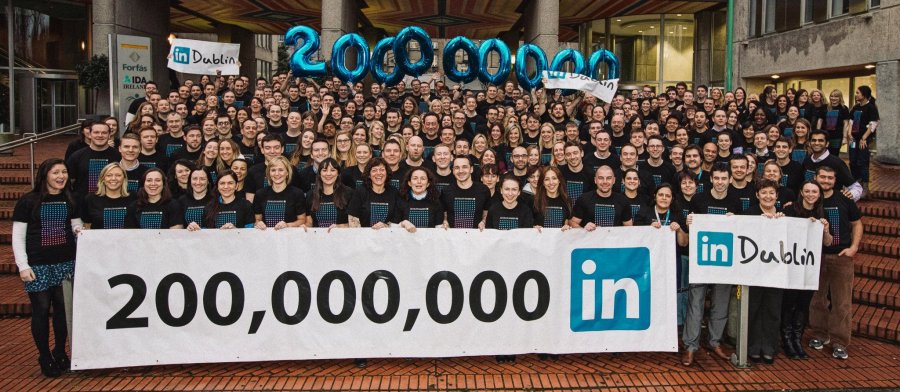 photo used by permission of Linkedin
Ireland is in no way unique in this regard, but as it's my beat, I'll use it as indication of the way national groups are using Linkedin.
I couldn't come up with a figure on how many groups with the word "Ireland" or "Irish" in their names, but it looks to run into the thousands, groups such as: Irish Centre for Business Excellence, Irish Technology Leadership Group, Irish-Hungarian Business Circle, Irish Chamber of Commerce Singapore, Irish Association for Economic Geology, Irish Lawyers in Brussels.
What I'm trying to say is that there are lots and lots of groups on all manner of professional interests, associations and specializations...and some groups even have subgroups.
Topping one online "leader board" of the "Top 20" most popular Irish Linkedin groups is the approximately 18,000 strong Irish Executives, while a "Top 30" list kicks of with a group called Paddy Tech.
Many of the multitude have an American focus. Popular Linkedin groups in the NYC area include the Irish Consulate group Ireland in New York, Irish Business Organization of New York, Irish Network-NYC, New York Digital Irish and the new Irish American Writers & Artists.
How hard is it to start your own group? Trying to answer that question for myself, I opened a form, said what the heck, filled-in some info and a few minutes later I had stared a group called Irish in Media. Three years later, there's a respectable 590 members, an amazing mix of media talents largely in Ireland and North America but with dozens of others scattered around the globe.
So, Linkedin is big in Ireland and a vital connection point for entrepreneurs, people with arcane specialities, tech-sector types, ex-pats, Diaspora Irish, people wanting to do business in Ireland, and Irish wanting to do business abroad. Linkedin itself does big business in tech-friendly Ireland out of its Dublin digs, one of Linkedin's half-dozen global offices.
But, while Linkedin is available in 19 languages (Bahasa Indonesia, Bahasa Malaysia, Čeština, Dansk, Deutsch, English, Español, Français, 한국어, Italiano, Dutch, 日本语, Norsk, Polski, Português, Română, Русский, Svenska, Türkçe), it's not available in Irish...just yet.