New York has no lack of fine Indian restaurants, like Tamarind, Junoon and Moti Mahal Delux, in addition to a slew of good simple eateries in what is called "Curry Hill" off Lexington Avenue and 28th Street, and neighborhood restaurants within the huge Indian community in Queens. But Indian restaurateurs tend to follow a menu that is more Pan-Indian than regional, and, largely, based on the Mughal dishes of the Mughal Empire of the north.
In this regard, Pippali -- named for a long chile pepper -- is a refreshing departure, focusing on regional dishes you won't find elsewhere in such profusion. This is the latest project for chef/owner Peter Beck and co-owner/restaurateur Pradeep Shinde, located in Curry Hill in what used to be their vegetarian restaurant named Chennai Garden. You can sense the difference in the cooking here even before tasting it: once you push through the door into the modest-sized dining room, your sense of smell will be stirred by aromas you'd only find eating out in cities like Goa, Madras and Hyderabad.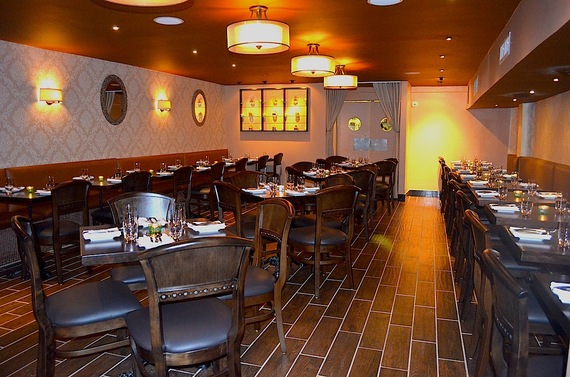 Peck has a high reputation in New York for his tenure at respected places like Chola and Tamarind uptown, and he was named one of the James Beard Foundation's "Top Chefs of 2002." Thus, while Pippali offers a good number of what might be called Indian street food items, like spinach-and-lentil filled samosas and papri chat lentil-rice crisps with potatoes, chickpeas and a yogurt-tamarind sauce, the principal dishes are of a kind you'll find in upscale, modern restaurants in Mumbai and New Delhi, including quail, duck and rack of lamb.
Our party of four left everything in Beck's hands, and we were first rewarded with anjeeri tikki, crisp patties made from roasted beet and carrots stuffed with fig and mint. Lamb seekh kababs are infused with the complex spices of freshly ground garam masala, then grilled. Neer dosas are lacy delicate rice crêpes with mango chutney topped with a mix of seafood -- not just an unusual dish but one unique to Pippali.
Seafood appetizers range from sizzling grilled squid with roasted tomato and garlic over cornbread -- not a bedding you see in Indian restaurants often, and kekada thokku, made with lump crabmeat, mustard seeds, curry leaves, ginger and garlic, which is as savory a dish as you'll find in this neighborhood.
Vegetarians will be enchanted with dishes like subz tikka masala, which is soya that is grilled quickly in the fierce tandoor oven with cauliflower, broccoli, and peppers in a luscious fenugreek sauce.
Creamy chicken dishes have become very popular in Indian restaurants, and deg murgh is a slowly steam-roasted chicken dish in a masala curry sauce, fragrant and fiery. Another unusually dish here is called mutsch, a Kashmiri dish of lamb koftas in fennel-ginger and yogurt with beets and lotus.
To accompany all these are the requisite puffy, steaming Indian breads like paratha, rolled in flaky layers, and naan topped with a number of options like onion and chili.
Far too often Indian desserts are either ignored by consumers or bought outside the restaurant, but at Pippali everything is made from scratch to be as delectable as what precedes them, from mango-yogurt-saffron scented mousse called amarkhand, to a pistachio-flavored ice cream with rose syrup called falooda.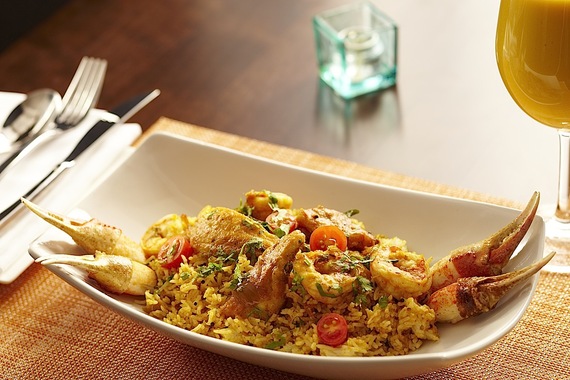 It might be possible to replicate all the dishes on Pippali's menu but I suspect it would take visits to at least a dozen other Indian restaurants in New York or a trip to Southern India itself. This is very special food. You can readily taste that Chef Beck is justly proud of every dish he cooks, and Mr. Shinde extremely happy you have chosen to dine at Pippali.
Pippali is located at 129 East 27th Street; 212-689-1999, www.pippalinyc.com, and is open Sun-Thurs from 11:30am-3:00pm and 5pm-10pm and Fri-Sat from 11:30am-3:00pm and 5pm-11pm. Dinner appetizers $7-$13; main courses $14-$21.