It is by now a given among connoisseurs that Italy's Barolo wines are on a par with the very finest wines of Bordeaux and Burgundy, though there is something of a cold war going on among Barolo producers in the region of Piedmont, pitting strict traditionalists against a more progressive wing.

Not that anyone there can fiddle too much with the basics, for under Italian wine laws, Barolo must be made entirely from Nebbiolo grapes from delimited zones within Piedmont, named after the towns set among 19-century vineyards. Barolo will always be a big, tannic red wine -- called "noble"-- and the government gives the wine its highest appellation -- a D.O.C.G., which means it is guaranteed to be among the highest quality wines in Italy. Indeed, if a vintage turns out to be low in quality, the Barolo vintners must label their products as simple "table wines."

The imbroglio among vintners in the present century matches those who believe that Barolo must be made tannic, with fermentation lasting up to two months and aging done in huge, old oak barrels called "tonneaux" for many years, and on the other side, a younger generation that believes the old style robs the wine of its fruit and takes far too long to mature; these modern Barolos are more commonly aged in smaller French barrels called "barriques" made of new wood. That these are somewhat less weighty wines than the traditional Barolos is generally true.

The problem for the consumer comes when confronted by so many new Barolo labels: Wine-Searcher.com shows 500 different Barolo labels on its website, and that's only a partial list. And these producers want very much to sell to the U.S. market because interest here is very high.

"Americans who love wine really know a lot about them -- more than many Europeans," says Guido Damilano, fourth-generation winemaker at his family's Piedmont estate, Damilano. "It's difficult to sell Barolo in Italy because the Italians think of it as a special occasion wine, while Americans drink it as often as they wish to."

The occasion I had to drink Damilano's wines was at Ristorante Morini in New York when Guido was on a sales and media tour. "Sixty percent of our exports are to the U.S.," he said over a plate of macaroni with tomato, onions and mozzarella. "Only 50 percent of our wines are actually sold in Italy."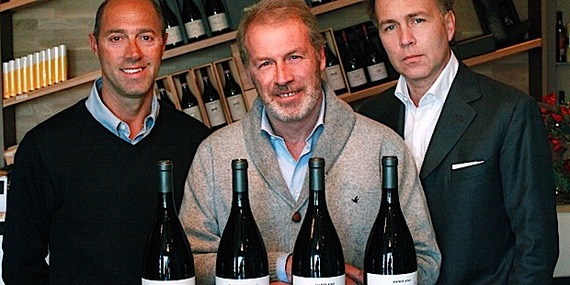 Guido and his brother Paolo, together with their father Mario, date the family's winery to 1890, originally set on just 12 acres, which have been appended with holdings in the most prestigious zones, including La Morra, Casorzo, Serralunga, and others, all growing nebbiolo grapes but each with a different expression of terroir in the wines.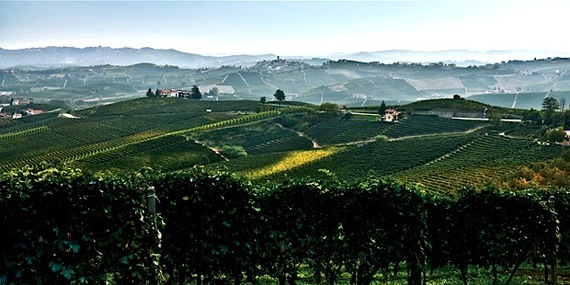 One section, called Cannubi, is planted on a long hill above the town of Barolo, providing an ideal amount of sun and a perfect mixture of marl and sandstone soil for the grapes to prosper in. Damilano's Cannubi, from vines that date back five decades, is aged for two years in the traditional big oak barrels and on its emergence in the market its tannins are tamed and its elegance pronounced, even with a high 15 percent alcohol. The fruit and acids are impeccably balanced and go very well with simple dishes and meats.
Damilano's Barolo Brunate, made from grapes from younger, albeit 30-year-old vines, is only 14 percent alcohol, spending 24 months in a succession of new and old oak barrels. It has amazing richness bound with complexities and nuance, and, if one is willing to wait three to five years, it will be a template for a middle style, between strict tradition and progressivism.
Damilano also produces less expensive Piemontese wines like Barbera d'Asti, Arneis, Nebbiolo and Chinato, but it is on their Barolos that they stake their reputation and on the American market where they are carefully building it.