The French expression "plus ça change plus c'est la même chose" -- the more things change the more they remain the same -- may be readily applied to the way an esteemed Bordeaux wine estate like Château Phélan Ségur has evolved by using the most up-to-date technology and viticultural science while rigorously maintaining its essential character.
Indeed, the whole idea of terroir -- meaning the confluence of place, soil, climate and history in a region -- is manifest in a wine that always tastes the same, only better. Phélan Ségur, in the region of Saint Éstephe, was founded in 1810 by an Irishman named Bernard Phelan, whose family ran it until 1919. Two more owners followed, then in 1985 Xavier Gardinier purchased the estate, and worked hard to renovate the property and vineyards and improve the wines by using the most modern technology available. In fact, he did not even release the '83, '84 and '85 vintages because they were not good enough.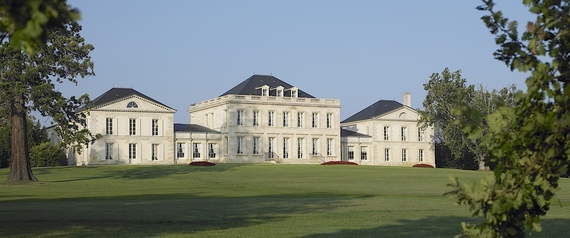 Today, the château is run by Thierry Gardinier, Xaviar's eldest son, and Véronique Dausse, since 2010 Director of Phélan Ségur, with whom I had a dinner recently in New York. As we sipped glasses of Phélan Ségur, Ms. Dausse said,
We are drinking tradition, history, and culture. These are things we can never betray. So, are we making our wines better? I prefer to say the vines are more healthy and the wines more consistent, precise. We are not changing the basics of what makes Phélan Ségur special.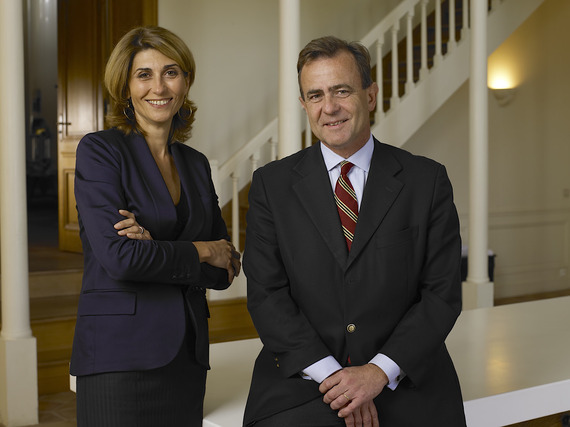 That distinctiveness -- a full-bodied, very luscious, silky-soft wine--derives from cabernet sauvignon and merlot grapes whose mineral edge comes from a soil made of gravel and sandy clay over a bedrock of chalk, a composition created in an age when the region was covered by ocean. Luc Peyronnet, vineyard manager since 1993, analyzed all the hectares of soil and introduced the GreenSeeker system, which measures and interprets precisely the vigor of the vine throughout the year, helping Peyronnet to control the nutritional requirements of the plants.
The harvested grapes are brought to the winery, where a new, gentle de-stemmer and an optical sorter are used to assure quality and freshness. The juice is transferred to new, smaller tanks that distinguish the micro-parcels identified by the Greenseeker analysis. The wine then spends 18 months in 50 percent new French oak barrels, then goes through the age-old process of racking, by which the wine is manually separated from its lees, rather than go through harsh pumping.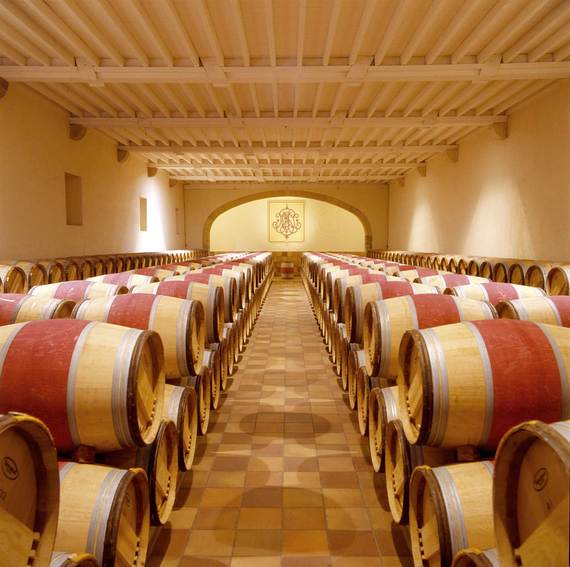 The château has also made, since 1986, a lighter version of red wine called Frank Phélan (the founder's son), using a component of grapes from vines that are still too young to be included in Phélan Ségur.
Ms. Dausse also spoke of the effects of global warming, which can be a double-edged sword in Bordeaux, where vintners crave more sun and heat in order to produce healthy, ripe fruit. "We know global warming is happening," she said, "and we are all for using ripe fruit, but we have to be careful that the alcohol level in the wine does not rise to the point where the fruit, acids and other components are unbalanced."

The guiding principle then -- and one that New World wineries have not the history for -- is to keep Phélan Ségur what it has always been, so that its characteristics do not just express a larger Bordeaux flavor profile and a more focused St. Éstephe character, but also that of the individual terroir that the estate encompasses.

It is a style and flavor that Ms. Dausse insists must always be the same, despite differences in vintages, and that the global market recognizes its quality as a Grand Vin du Bordeaux.

Protecting those traditions and legacy has become tasking in the global market, especially in China, where forgery of French wines is rampant. "We have spent thousands of euros fighting these forgeries," says Dausse. "We've found they've even copied the printing on our corks!"
(For consumers outside of China, Phélan Ségur is still quite a bargain for a well-regarded Bordeaux, usually priced from $35 to $65, depending on the vintage and store.)
To keep its story told, the estate welcomes professional and private visitors to the château for a personalized tour of the vineyard, which includes a technical visit with the vineyard manager, a cooking lesson from the château's chef and tastings.