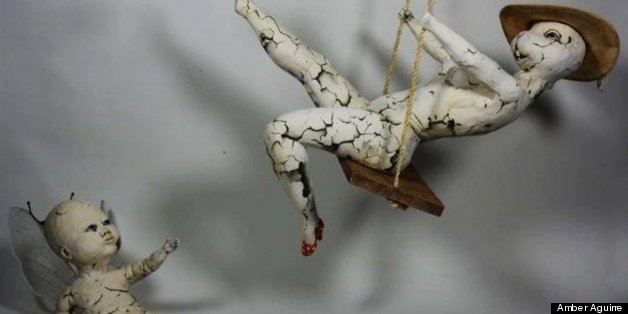 During the last weekend in April, the town of Davis, California hosted a throng of ceramicists for three days of demonstrations, exhibitions and collaborations. The 25th annual California Conference for the Advancement of Ceramic Art (CCACA) attracted leading ceramicists from all over the world, and also showcased exhibitions of student work from over 50 schools and colleges. This year's featured artists included Lisa Clague, Rebekah Bogard, Judy Moonelis, Jeff Mongrain, Ivette Guier, Clayton Keyes and Tony Perry.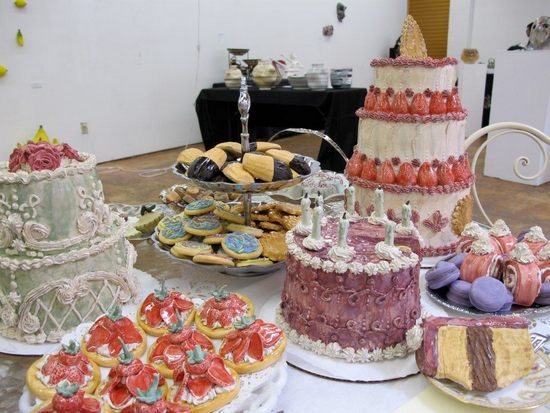 Student ceramics from Cypress College, on display at the 25th annual CCACA
In concurrence with the conference, The John Natsoulas Center for the Arts is featuring its annual "30 Ceramic Sculptors" exhibition through May 25th. This exhibition, which was first conceived in 1986 by Robert Arneson and John Natsoulas, extends the ceramic traditions made famous by instructors and students of the University of California, Davis Art Department.
I hope you will enjoy this slideshow of some of the works events and faces that made this year's conference so memorable.
PHOTO GALLERY
25th Annual California Conference for the Advancement of Ceramic Art