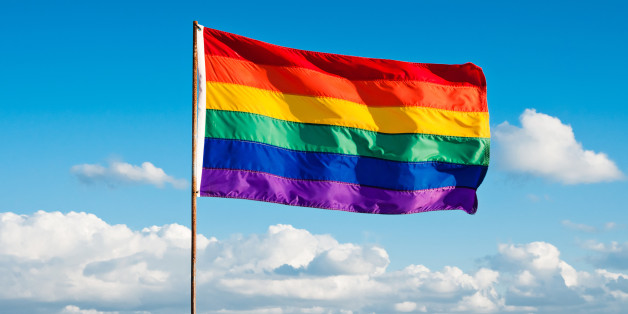 Robert Washington was 36 years old in 1984. Although the HIV antibody test wasn't available for another year, the Washington, D.C. psychologist told me in an interview he "knew" he was positive even though his doctor dismissed his symptoms as hypochondriacal, induced by being around people with AIDS. Subsequent testing revealed the fact that Washington was infected with HIV.
Comfortable in his various identities -- black man, mental health care provider, father--it took Washington some time to become comfortable revealing other aspects of himself: gay, HIV-positive. But when Washington, then living in Chicago, got involved with the Cook County buddy program in October 1984, the experience changed his life by forcing him to learn to be comfortable with far graver matters than others' perceptions of his sexuality.
"My first buddy was a hustler," said Washington, "a young African-American man who was 20, uneducated, and absolutely gorgeous." The clinic staff assigned him to Washington because they felt he had the professional expertise to handle the case.
"This young man was quite distraught, angry, upset -- all the things you might expect," said Washington. "But more than anything else, he was quite afraid he was going to be damned to hell, something I didn't believe."
Long phone calls taught Washington the "power of presence," simply being there for someone. He said, "Nothing I could say would take away the feeling, but I could sit on the other end of the phone and just be there for him."
Washington's buddy lived for nine months, during which time they became almost constant companions. Washington said, "It was the first time that I was a witness, an intimate witness, to the dying of somebody. And it changed me."
Although he is a psychologist, Washington had no formal training in work with death and the dying at that point, so he went from the gut. He recalled, "When it became clear he was going to die, he called me and told me. I picked him up -- literally, I had to pick him up and carry him down the stairs -- and took him to the Cook County Hospital, where he was put in the intensive care unit. He died peacefully. He died young -- a couple months after his 21st birthday."
With little money and few resources, but an abundance of compassion and solidarity, the HIV/AIDS service organizations LGBT people created from scratch in the 1980s sponsored buddy programs and other desperately needed services. Thousands of other AIDS "buddies" -- many gay, others not -- had personal experiences much like Robert Washington's.
As a journalist who has reported on HIV/AIDS for three decades, I recognized that the June 5 announcement by New York City's Gay Men's Health Crisis (GMHC) that it is relaunching its historic Buddy Program to help meet the unmet needs of long-term survivors wasn't just "another" press release.
Nor was it simply an acknowledgment that people who have been living with HIV for many years have unique challenges -- including isolation, the stresses of living with chronic illness, high risk for depression, substance abuse, and suicidal ideation.
I'd go so far as to say the Buddy Program's revival by the world's first and America's leading provider of HIV/AIDS care, prevention services, and advocacy, is a reaffirmation of LGBT America's heroic legacy in the AIDS plague -- a reminder of how profoundly, and creatively, our people showed the world what love in action looks like, even in our own darkest hours.
The first AIDS buddy program was created by the Shanti Project, in San Francisco, in the epidemic's earliest years. In those terrifying times before there was a test to determine whether or not you were infected, people regularly found out they had advanced HIV disease only when they landed in the hospital with life-threatening Pneumocystis carinii pneumonia, or discovered a dreaded Kaposi's sarcoma lesion on their skin.
To help people with AIDS take control of their lives and function as normally as possible, Shanti's buddy program -- and GMHC's, originally launched in 1984, and others like it in communities across the country -- helped out with practical matters, such as grocery shopping, cleaning, and cooking. Typically buddies weren't expected to provide emotional support. But it's probably impossible to come as a stranger into someone's home, help him in his efforts to retain his dignity and functioning, and not become a friend.
In many cases, gay men literally had no one to count on. Families were often far away, possibly alienated. Good-time friends stopped calling. Fortunately, there were many "buddies" in the community -- people who, though probably also living far from their own families and perhaps their pasts, understood the importance of connection to others who cared -- what Walt Whitman called "the manly love of comrades."
During those years when buddy programs were for many gay men with AIDS the difference between hope and despair, Brian McNaught was the city of Boston's liaison to the gay community. He wrote a regular column for the local gay newspaper, called "A Disturbed Peace." He authored a book of the same name, in which he explored the experience of being a believing but disillusioned Catholic. And he trained to be an AIDS buddy.
"For a lot of us," McNaught told me in an interview, "being a buddy was completely consistent with our image of what it meant to be a person of faith. The Gospel said 'I was naked and you clothed me. I was sick, and you visited me.' Francis of Assisi talked about 'Make me an instrument of your peace,' and 'Where there is despair let me bring hope.' All of that plays heavily into my feeling about our responsibility to each other."
"All of that" figured prominently in the belief of many gay men and those who cared about them that, as the poet W.H. Auden put it, "We must love one another or die."
We can be enormously proud of how LGBT people and our supporters demonstrated our love for one another in the past. Recommitting ourselves to support one another's health and well-being going forward is the best possible way we can mark and celebrate this LGBT Pride Month.