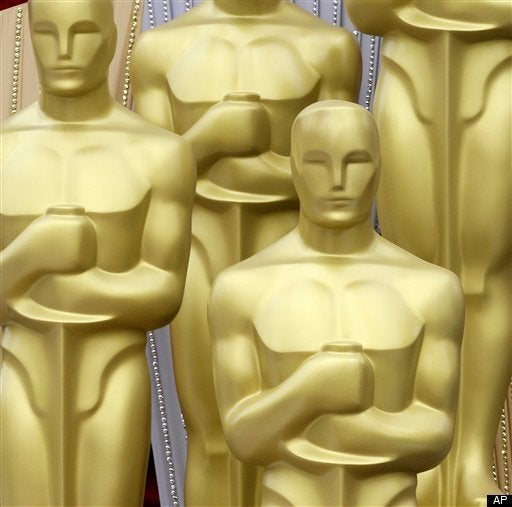 John Hughes' films were never really appreciated critically the way they should've been. Sure, any child of the 1980s idolized the man, but for some reason, his comedies - despite their winning characters and overall humor and heart - were often forgotten and never dubbed instant classics when they came out. That sentiment probably still lives on, which is why I was so delighted that the late filmmaker was honored like an icon at last night's Oscar telecast.
Sure it seemed out of place - and rightfully so - but it was poignant to see Brat Packers like Molly Ringwald, Matthew Broderick, Ally Sheedy and even Judd Nelson take the stage and pay tribute to a man taken away from us far too soon. Sadly that homage was one of the few surprises of the night. Throughout the evening, the awards played out as many would expect: the predicted winners won (we all knew Avatar's" hype had dwindled and that all the acting races were sown up since December), the telecast was bloated, and there were unnecessary roadblocks throughout - take that dreadful and awkward dance sequence and Christoph Waltz meandering speech.
Kudos to the producers, however, for sparing us a best song medley coming off last year's weird Slumdog Millionaire / Wall-E mashup.
And, it wasn't all bad. On a positive note, the evening moved forward nicely for the first hour with top awards like Original Screenplay and the Supporting Actor/Actress awards being handed out. The show started on a high (if you saw it - shout out to Cablevision - perhaps I'll switch to Fios now - you charge too much and you threw your customers under a bus yesterday) with a surprise appearance and musical number by Neil Patrick Harris (trifecta anyone? First the Tonys, then the Emmys, and now the Oscars) to introduce the Oscar hosts. While Harris was nice to watch it was a foreshadowing of things to come when five actors would introduce the five actors nominated only to have last year's winner - um - reintroduce the nominees again. (Odd much?)
While it was uneven, co-hosts Steve Martin and Alec Baldwin opened the show by bouncing jokes and jabs off each other - one quip about Meryl Streep being a Nazi sympathizer was odd but absolutely hilarious. Still, there was a sense of been there done that. Martin and Baldwin are a wonderful pair. We've seem them work seamlessly on "Saturday Night Live," but their jokes seemed a little recycled (a Matt Damon/Ben Affleck joke - really?) and never really had a golden moment because the show was - as always - long winded. Don't blame the pair though - they did bring their A-game - perhaps Martin more than Baldwin but he's got more experience. Maybe I'm being too picky. I just think there needs to be some unpredictability in the hosting duties especially when you have such a predictable winners circle. Watch Zach Galifianakis' uncanny and unpredictable opening monologue on "Saturday Night Live" this weekend and you'll see what I mean. You didn't know where he was going, but you wanted to watch every minute of it. Sign him up next year, please.
Some of the producers' choices also seemed to distract and expand the show for absolutely no reason. Did we really need Taylor Lautner and Kristen Stewart presenting at all - never mind introducing a montage of horror movies? On a related note, is Twilight really worthy of being incorporated in that montage? Perhaps for its dialogue? Zing.
Anyway, that's small potatoes because years from now this telecast will be remembered as the year a woman won Best Director and James Cameron's ego shrunk a little. But altogether, this show improved on last year's Hugh Jackman mess. It moved quicker, was far funnier, avoided any close-up shots of Mo'nique's hairy legs, and picked its self up each time it stumbled. Let's just hope for some unpredictability next year... Again, if it's not going to come from the winners, let it come from the hosts.