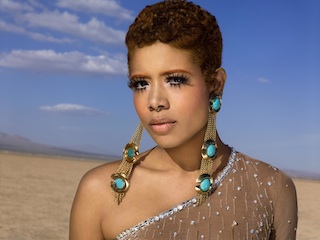 Girl power clearly didn't die with the Spice Girls. This summer, Swedish electropop star Robyn and R&B "milkshaker" Kelis are joining forces to headline the All Hearts Tour. The two diverse stars, who as an old school wrestling tandem might gush "wreak of awesomeness," are hitting the road together to promote their new albums; Robyn's "Body Talk PT 1" drops June 15 while Kelis' "Fleshtone" arrives July 6.
In separate interviews, both artists expressed a desire to get out on the road. Why shouldn't they? Robyn's a former "teen pop star," whose 2008 album reinvented her and tore up the dance floor. As for Kelis, she has followed up her "Milkshake" and "Bossy" success by kicking ass and taking names in the world of R&B. Two diverse acts, one show... one...um, interview. I combined the conversations with both stars so it appears as if they were in the same room with me at the same time. Imagine it, and it almost seems real.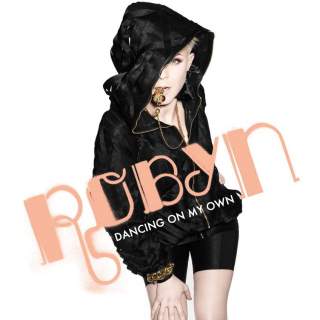 First off Kelis... do you think Daniel Day Lewis stole your "milkshake" thunder by serving up that line in "There Will Be Blood?"
K: No, I don't recall him stealing my thunder. [Laughs]
Kelis, what are you most looking forward to touring with Robyn?
K: I love her voice. I think she's definitely got a recognizable and interesting sound... great style, too, which I find inspiring.
You're two strong women -- can male audience members handle it?
K: [Laughs] Yeah, I think so. I think men will like it.
What's the title All Hearts Club about for this tour?
K: There are a few things. I think for me as a female writer I wear my feelings on my sleeve so to speak. I feel like Robyn's lyrics are really heartfelt, too. "All Heart" is like when you say someone has a lot of heart it's brave... there's a strength and love in it, but you got guts. You're not afraid to say who you are, what you believe, and to feel comfortable in your own skin.
Both of your lyrics as artists are as bold as your beats -- what influences your songwriting most?
R: Deep emotions, things that make me laugh at myself... the need to feel loved. I'm sometimes unconscious of them until I've been in the studio for awhile. It's like going treasure hunting. I have to believe what I've written myself. It has to feel like I've pushed myself somewhere I didn't go before.
K: Everyday conversations that I have with people that I'm around. I feel like a sponge and I suck up what's around me at the time. I could be having a conversation with a friend and a thought could be portrayed, a word, and I'd incorporate that into my music.

Robyn, your music has the ability to make people who don't want to dance or simply can't dance... dance. What's the secret to your dance floor success?
R: I just try to make music that makes me want to dance, and maybe that means it works for other people as well.
Robyn, you had a great pop hit in the '90's how has that affected the music you create today?
R: I was brought into the world of songwriting around people like Max Martin and Dennis Pop and many other Swedish writers, that helped. I'm still loyal to that tradition of writing pop music.
What was the process like making your new albums?
K: It was great cause I was pregnant most of my recording time so that was an inspiring time for me. I think it was great too, cause I was able to hone in at how I was feeling at the time and who I am without any distractions or influences.
Robyn, you named your album "Body Talk," why?
It tickles my imagination. My friend Dj Rokk has a queer club in London called Body Talk.
Collectively, is there anyone in the industry who inspires you to raise your game?
K: It depends. From a writing perspective. Sheryl Crow, to me, is one of my favorites. Stuff like that, definitely makes me want to focus in and get my writing tight all the time.
R: Everyone I worked with on this album.
Lastly, if people came with taglines, what would yours be?
K: It depends on the day. "All heart" is where I'm at right now. R: I'm so very hot that when I rob your mansion... you ain't call the cops, you call the fire station. Robyn's latest: