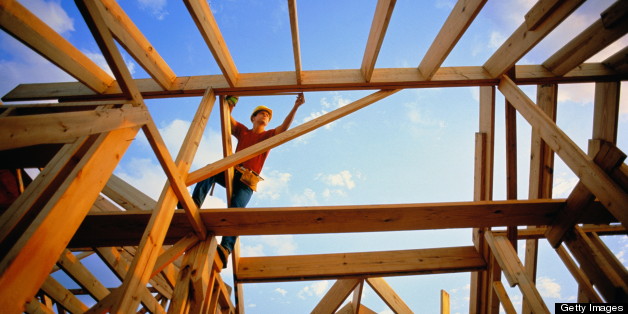 According to a count made last year by the U.S. Department of Veteran Affairs, a staggering 62,619 U.S. veterans are homeless. Too many men and women who bravely served our country are living on the streets and struggling with the uncertainty of their future. As a nation, we cannot -- must not -- forget our veterans. Nor can we ignore the challenges many of our service men and women are facing as they return from duty, seeking to make the transition to civilian life amidst a struggling economy.
As an organization committed to safe and affordable housing, Habitat for Humanity recognizes that we are in a distinctive position to help. Through the creation of our new Veterans Build and Repair Corps programs, the latter of which is generously funded by The Home Depot Foundation, Habitat provides affordable housing options and critical repair solutions to veterans and military families. Home repairs might include constructing wheelchair ramps, creating wider doorways or making structural improvements. The programs also provide veterans and military families opportunities for volunteering, leadership and employment. Homeowners who apply for housing or critical repairs agree to repay a no-profit loan, allowing Habitat to use the payments to assist more families faced with housing challenges.
This week AmeriCorps members and veteran and civilian volunteers are gathered in Washington, D.C., for Habitat for Humanity's Veterans Build on the Mall to raise awareness of the opportunities offered through the Veterans Build and Repair Corps programs. Seven houses are being framed on the National Mall to represent each branch of the military, the Guard and Reserves, and national service programs (such as AmeriCorps and VISTA). After the event, the frames will be delivered to Habitat affiliates in the Washington, D.C., area to be completed in partnership with Habitat partner families.
The Veterans Build on the Mall is also one of five sites for Habitat's AmeriCorps Build-a-Thon, an annual event that recognizes the important contributions made by AmeriCorps and VISTA members. The event also provides opportunities to meet others committed to service and affordable shelter. AmeriCorps members at a national and local level have been vital in the creation and implementation of the Veterans Build program.
Habitat for Humanity is committed to supporting veterans and military families. We will advocate for them, provide shelter and critical repairs in partnership with them, and, above all, we will honor and respect them. It's the very least we can do for men and women who have given us so much.
You can take an active role in supporting our veterans and Habitat's Veterans Build program. Please visit our website and add your name to a letter urging the President to enhance public awareness of veterans' needs and to work with Congress to increase federal resources that help meet the needs of low-income veterans.