This is part of the #CareerAdvice series - featuring successful professionals who share their advice to people who would want to take their career to the next level.
With a background in operations and performance improvement through his 7 years at McKinsey, Pierre Poignant, now the Chief Operations Office for Lazada Group, shares with us some of the most important career lessons he's learned so far.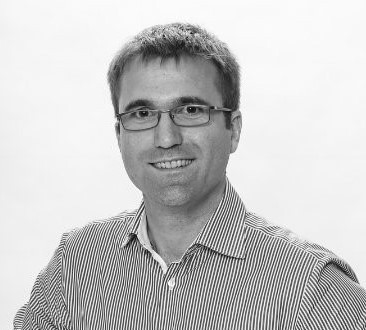 Pierre Poignant, COO of Lazada Group
Tell us a bit about how you started and highlights of your career
After completing an engineering degree from Ecole Polytechnique in France, I spent two years in Boston at MIT where I gained a Masters of Science in Information Technology. My first job was at BNP Paribas where I worked for two years in the Technology department in Paris. I then joined McKinsey & Company in the Business Technology practice where I spent seven years, the first of which were in Paris and then Singapore where I moved to in 2009.
I joined the Lazada Group in 2012 as Chief Operations Officer (COO), just a few months after its launch. Lazada is an online marketplace where brands and sellers list their products online. My role is to facilitate the end-to-end supply chain from customer orders to delivery & returns.
Lazada's growth over the past three years is unprecedented for an e-commerce firm, and I am glad to have had the opportunity to set up our fulfilment network (eight warehouses across the region), develop our 3PL partnerships (60 partners), build our customer service teams (1,200 agents) and grow our network of merchants (over 15,000 active sellers) with my growing team.
Today, we are Southeast Asia's number one online shopping and selling destination, selling over 1.5 million products on our sites and apps in six countries. We have secured approximately 520 million Euros in funding from investors such as Temasek, Tesco, Kinnevik and Rocket Internet, and are positioned to further improve our capabilities to provide an effortless shopping and selling destination for consumers and sellers alike.
If you could advise your 20-year-old self today, what would you tell him?
When starting your career, it is important to gain early operational experience and join an industry that has growth potential.
When choosing a role, you need to think of interviews as a two-way process; the company is recruiting you but you also have to ensure you are joining the right firm. You should base your decision not only on the brand and the team you join but also on the vision and prospect of the industry you are in, as well as ample learning opportunities. Be ambitious in choosing the role you want, even as you plan your future.
The most important piece of advice is to evaluate your potential colleagues. A great team and a great manager will make a huge difference, and you should find a community of people that you will enjoy working with on a daily basis.
What has been the most valuable advice you've ever gotten when you were faced with challenges in your career?
In our early days at Lazada, we received plenty of advice from Rocket Internet which has guided me ever since. The key takeaways were to never take no for an answer and to be aggressive and bold. I also learnt to test new concepts learn from the results, as a it is better to test something that is not 100% perfect, than work on a perfect solution for years and not move the needle.
What would you advise those who are looking to take their careers to the next level?
I would always tailor my advice differently according to individual situations. In general, my advice would be to search for a dynamic sector that offers growth opportunities. For example, mobile-related disciplines are hot at the moment as mobile eCommerce is rapidly growing in Southeast Asia.
You should also look for a company that provides accelerated career progression based on results, giving you greater ownership and responsibility.
At Lazada, we strive to give our young employees highly challenging and pioneering roles which provide them with the opportunity to break new grounds.
Another piece of advice would be to look for opportunities that provide you with a variety of skills, job diversity as well as exposure to a number of different parts of the business to build your experience and portfolio.
The most important piece of advice that I can give is to work with smart, interesting people with diverse backgrounds that put together their skills in order to have maximum impact and make a difference in the world.
Learn more about Pierre by connecting with him on LinkedIn.
Enjoyed this? Watch out for the next #CareerAdvice series, or let me know who else needs to be featured next! Connect with me on Twitter and LinkedIn.
Correction: Updated the total active sellers from 25,000 to 15,000.