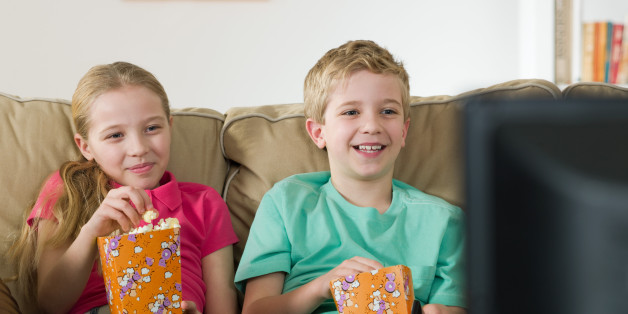 I recently had the opportunity to host a Zoobean Experts on Air session with Madeline Di Nonno, CEO for the Geena Davis Institute on Gender in Media (GDIGM). GDIGM's mission is to work within the entertainment industry to dramatically alter how girls and women are reflected in media. As Madeline observed, "To this day, there is still a lot of gender inequity in children's programming and most of the programming that we watch in terms of film and television." Many people notice this, but GDIGM takes a unique approach to addressing the problem.
Data. Data. And more data. GDIGM partners with a team at USC to watch thousands of programs, taking note of such things as characters' genders, the amount of clothing they're wearing, the types jobs they hold, the number of words they say and much more. This is all in an attempt to determine if there is actually a quantitative disparity between the way that men and women are depicted in programming. And there is. For example, GDIGM's data reports that only 11% of family films, 19% of children's shows and 22% of prime-time programs feature girls and women in roughly half of all speaking parts.
It's painstaking work, but the data is a powerful weapon. Geena Davis and Madeline Di Nonno work hand in hand with producers, screenwriters, directors and studios to share data and meticulously track the impact of their work.
According to Madeline, we do not have to be Geena Davis to make an impact. Her three tips for parents to help with the cause are simple:
1. Be aware. Watch what your children are watching.
Pay attention! It's so easy to let the television or the tablet be the babysitter. The reality is that we all leave the kids to play with their devices from time to time when we want to get a few things done. But, if you're going to plop your kids down in front of a show, know that show. Or if they are playing with a particular app, know that app. Notice the ratio of girls to boys, the characters' roles and what they say.
2. Engage. Talk to your children about the media they consume.
Here's the part where we have the potential to have the most impact on a 1:1 level with our kids and help shape their perspective. There are some lovely shows that simply don't do a great job of representing women or girls. Instead of flipping the channel or finding a new movie, consider talking about what your child is watching first. Madeline suggests talking to your child about what they see with questions like, "Do you think a girl could have been the scientist? Do you think a girl could have been...?" Help raise your child's consciousness, even as young as age 3.
And if you think you do this already, you might be surprised by your child's reactions to these videos that describe a person who has a job such as a mayor, a baker, a judge or a mathematician. When asked, "guess who" this person is, many kids default to male. Does your child "guess who" as you might expect?
3. Speak up. Be a citizen journalist.
We post photos of our kids when they score a goal or have pudding smeared all over their faces. It takes only slightly more effort to write up a post that snaps an image of what your child is watching with added commentary. Even better, consider engaging with your child about what s/he is watching, and then writing some of your observations from that conversation. If you have a blog, give a bit of your time to voice your opinions about what you see. Or, consider following news from GDIGM and spreading the word about their data and clever videos. No matter the size of your audience, you have a powerful voice that can have a ripple effect.
And of course, we gave two simple tips last week, all based on Geena Davis's advice, about simple ways to make changes and create gender balance while reading with your kids. What do you do with your family to mitigate the reality of how women and girls are represented in the media today?
This was initially posted on the Zoobean blog. ollow Zoobean on Google+ to participate in future Experts on Air Series.