Sunday's slate of games is rather lackluster, but at least Green Bay vs. Dallas -- which is in many ways shaping up to be a complete train wreck -- holds some significance for the fate of the NFC playoff's divisional and wild card races. With their loss to the Chicago Bears last Monday, the Cowboys now trail first-place Philadelphia by one game, making this week's game all but must-win.
A highly motivated Dallas team now hosts the struggling Green Bay Packers, who are a mere 1-4-1 since quarterback Aaron Rodgers broke his collarbone on Nov. 4.
Rodgers did take some first-team snaps during practice on Wednesday and Thursday, the Milwaukee Journal-Sentinel has reported. Which is certainly good news, but chances are that Rodgers will not play on Sunday (and maybe not for the rest of the season).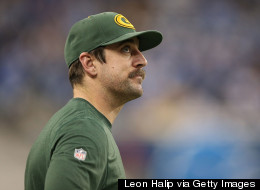 "It's different when you're moving around," Rodgers said on his ESPN Milwaukee radio show. "You're doing quick movements, whether it's a drill where you have to play fast, you're simulating game speed, or whether you're taking snaps and giving a hand-off with your left arm, which is attached to that injury. Those are some of the things that gave me discomfort. That was kind of the clue that I'm obviously not ready. The scan, the way that scan looked, and the discomfort I had made me know I wasn't ready."
Which leaves as the starter Matt Flynn, who should not be an NFL starter: After the Raiders cut Flynn, head coach Dennis Allen said, "I don't think he saw the field very good," and the coaches didn't seem to think he could throw the ball down the field.
But you go with Flynn when undrafted "street free agent" Scott Tolzien is your other option.
Flynn will face a 7-6 Dallas team that is coming off of an embarrassing Monday night loss to the Bears and their backup QB Josh McCown, who had five touchdowns as he led his team to a score on all eight of their meaningful possessions.
The situation is vintage Cowboys. Monte Kiffin, brought in as defensive coordinator during the offseason, has seen his vaunted Cover 2 defense fall to dead last in passing yards against and fifth-worst in the NFL in third-down defense, allowing opponents to convert 43 percent of their attempts.
So what to make of a terrible quarterback's chances against a terrible defense?
The depleted Pack is still missing wide receiver Randall Cobb, and tight end Jermichael Finley is lost for the season. Flynn might not be able to pick apart this secondary like McCown did, but wide receivers James Jones and Jordy Nelson should get some opportunities to make plays on the perimeter.
But the key for Green Bay is obviously the running game. Rookie Eddie Lacy has consistently gotten 20-plus touches a game -- when he's been healthy. But he too is ailing with a right ankle injury that has left his status up in the air. Backup tailback James Starks is in line for some work, and probably quite a bit.
And while the Cowboys' defense may be struggling, they do have cause for optimism, as the Pack's defense isn't that much better, ranking in the bottom third of nearly every significant defensive category. Cowboys head coach Jason Garrett will dismantle such a suspect unit, particularly with superstar receiver Dez Bryant on the outside.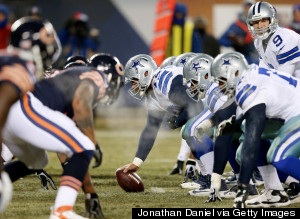 Tony Romo's critics might not realize that he leads the NFL in fourth-quarter comebacks and game-winning drives since 2011. (Getty Images)
After last Monday, Tony Romo is 13-20 for his career in December and January. That said, the 33-year-old is having one of his better seasons, and no other quarterback has more fourth-quarter comebacks and game-winning drives since 2011. The Cowboys have also finally assembled a consistent ground game with DeMarco Murray back to full health.
Romo, who happens to be a Wisconsin native himself, may have summed it up best when he said: "It feels like you've got to win out, is what it feels like. It's felt like that for a few weeks."
Email me at jordan.schultz@huffingtonpost.com or ask me questions about anything sports-related at @Schultz_Report and follow me on Instagram @Schultz_Report. Also, be sure and catch my NBC Sports Radio show, Kup and Schultz, which airs Sunday mornings from 9-12 ET, right here.