When Kobe Bryant talks, we listen. That's what five NBA titles and a league MVP get you. As a result, it became national news when the 36-year-old Bryant was caught on camera going after his teammates for a lackluster effort during practice. "Soft," he called them.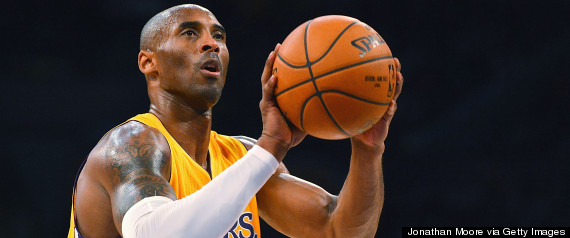 The current Los Angeles Lakers roster is part has-been and part never-was, along with some players who belong in the D-League. It is a sad reminder of the state of an organization associated with championships and excellence. And it didn't help that Bryant's remarks came on the heels of the franchise's most famous and beloved player ever, Magic Johnson, going on record wishing that the team would lose the rest of its games.
"I hope the Lakers lose every game," Johnson said. "Because if you're going to lose, lose. And I'm serious."
Bryant was right. As I tried to convey before the season began, his prolific scoring prowess is going nowhere. And yet the lack of effort by a talented yet enigmatic scorer like Nick Young is appalling. So when Young started blabbering about being the best one-on-one player in the world, it's no surprise that Bryant lit him up.
Here's a thought for Nick Young: Who cares? What difference does it make? Your team is 6-16 and the laughingstock of not just the Western Conference but the whole NBA. Young, even with his dynamic scoring ability, is at best a sideshow clown without a winning nature who consistently makes losing plays.
"I think Nick probably regrets getting me started at practice and saying something," Bryant said.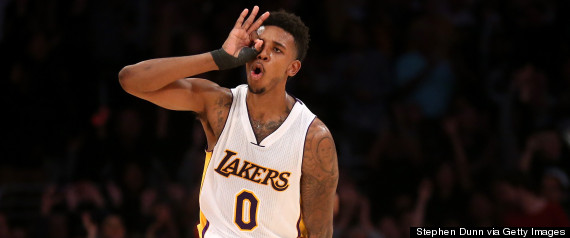 Bryant, because he can't help himself, will find a way to give a Herculean effort, even in losses. He is a mere 30 points behind the incomparable Michael Jordan to become the third-leading scorer in league history. He has been in the NBA over half his life and genuinely doesn't know how to go less than 100 percent. The problem is that the Nick Youngs and Jordan Hills of the world don't understand such a concept.
Whether or not GM Mitch Kupchak fields a capable roster in Bryant's final years -- the Lakers will have cap room for max contracts -- remains to be seen. What we do know, however, is that No. 24 will not stand for mediocrity, even when his teammates will.
Head coach Byron Scott summed it up: "Any time (No.) 24 practices," he said, "it's going to be an intense practice. I think he brings out the best in the guys. It's a good way to start the trip. ... I don't think anything irritated him. I just think he did a great job of getting everyone else fired up. He's always fired up. That's the great thing about him."
The fact that he's the only one fired up is the not-so-great thing about the rest of this team.
Email me at jordan.schultz@huffingtonpost.com or ask me questions about anything sports-related at @Schultz_Report, and follow me on Instagram @Schultz_Report. Also, be sure to catch my NBC Sports Radio show "Kup and Schultz," which airs Sunday mornings from 9 to 12 EST and "Countdown to Kickoff with Jordan Schultz" 12-1 for fantasy football, right here.