Just got back from Boston for a quick culture and food filled Thanksgiving weekend. Saturday night I saw Michael Bublé at the TD Garden and was blown away. He sings all the standards as well as his original songs and he is just amazing. No other artist puts on a show like him. You can't go to Boston without a stop in the North End, which is the city's Little Italy. It's close to the TD Garden so it's convenient for a preshow dinner. Carmen is a tiny restaurant with a handful of tables and delicious food. You should make a reservation because it gets busy. They serve home style Italian food like crespelle stuffed with porcini mushrooms and you can't go wrong with anything you order.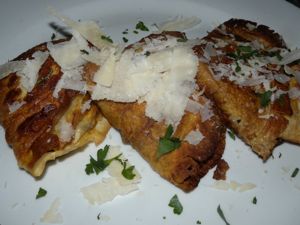 They serve a penne dish that's baked in parchment paper with tomato sauce, fresh mozzarella and meatballs. If you are a vegetarian they will leave out the meatballs. When the pasta is served the waitress cuts open the parchment paper and it's unlike anything I have seen. I have had fish baked in parchment but never pasta. The tastiest part of any baked pasta dish is usually the crispy part on top. Every bite of the pasta in parchment tasted like that.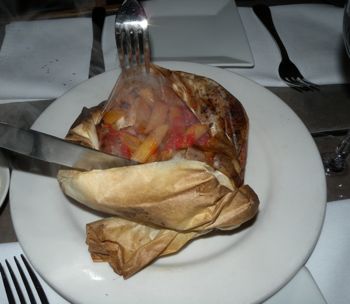 Carmen does not serve dessert because they want to support the local bakeries. For dessert you should head over to the famous Mike's Pastry. The line is always overwhelming but it moves quickly. They serve classic Italian pastries and are known for their cannoli, cookies and lobster tails. If you are going to a concert your best bet is to take the treats to go.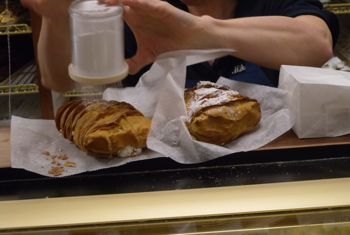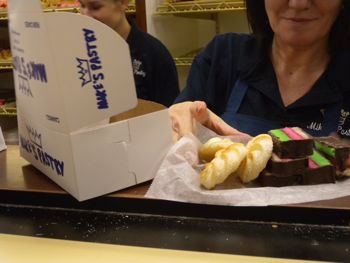 One of the hottest casual restaurants in town is the month old
Clover
in Cambridge. Clover started as a food truck that served vegetarian fast food. Now there are a few trucks and a permanent restaurant space. The whole operation is sustainable, local and delicious. The food is made of quality ingredients and is all fairly priced. The menu changes based on what's in season but some of the items like the chickpea fritter sandwich and rosemary French fries are always offered. The whole concept behind Clover is so unique and will be interesting to see how it evolves.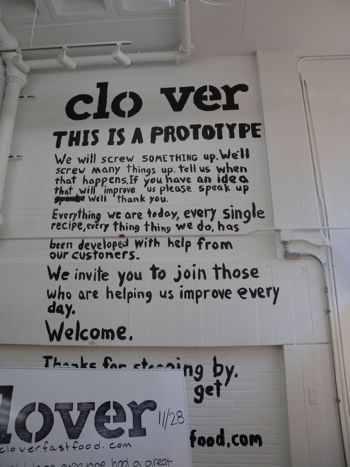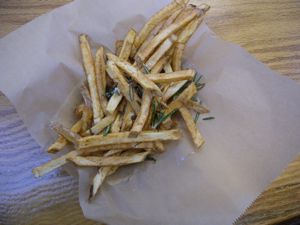 One of the best ways to plan a trip is around a concert. A concert gives a quick getaway a focus and a purpose so you don't feel like you are drifting around. Concerts are usually more fun when you see them in a venue that's new to you. When you are used to the chaos of Madison Square Garden the TD Garden felt extremely civilized. It was a pleasure to navigate and for a large venue it felt like an intimate jazz club. Sometimes it can also be easier to get better seats at another venue. Michael Bublé will make you want to get up and dance which is great when you are away because you won't run into anyone you know.