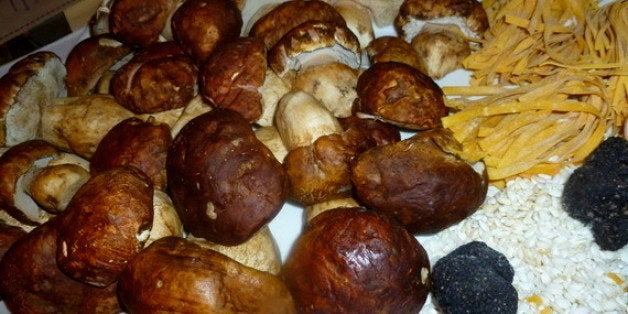 For nearly 20 years, Pasadena's Celestino has delighted the palates of guests by treating them to a delightful taste of authentic Italian cuisine. When it comes to fine Italian dining in Los Angeles, the famed Drago Brothers are in a league all their own. They have owned and operated some of the most popular high-end Italian restaurants since the '80s, including Il Pastaio, Il Fornaio Beverly Hills, Tanino Ristorante Bar in Westwood, and Drago Centro in downtown.
Chef Calogero Celestino actually started Celestino (named after the eldest Drago brother) in Beverly Hills but has since relocated to Pasadena where incredible seasonal cuisine, made with the finest and freshest ingredients, comingle with an elegantly casual environment where every customer is made to feel like family. The restaurant is currently in the midst of its annual Summer Truffle Menu, which will last a couple of weeks -- while supplies last. By all means, feast on these bad boy mushrooms while you can.
The Grilled Mushroom Porcini ($22) is so tasty and hearty and so oversized that you cut and eat it almost like a piece of steak.
Likewise, the Porcini Mushroom Soup ($18) with Black Truffle (black on the outside and white on the inside) is absolutely amazing. You will soak up every last drop -- that's what the table bread is for, right? These dishes really help set the tone for an outstanding seasonal and novel dining experience.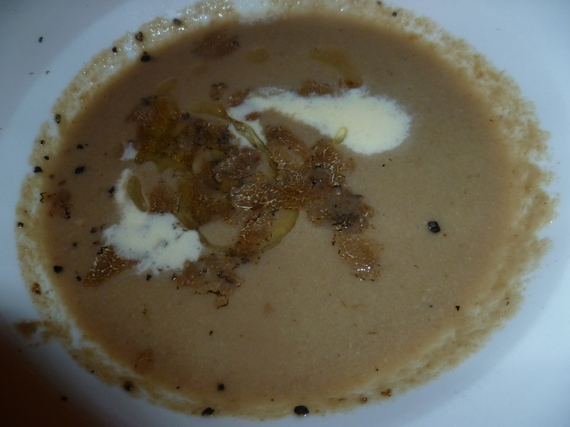 Choose from Morel mushrooms, Porcini mushrooms, and fresh summer truffles from Italy called Quercetti. The Veal Carpaccio ($22) with shaved fresh truffle and Pecorino cheese is a tasty treat. In the past they've served something similar -- the Tuna Carpaccio with mushrooms and truffles. In both cases, the mushrooms accentuate the truffles and the combination with veal this season, and tuna previously, really come to life.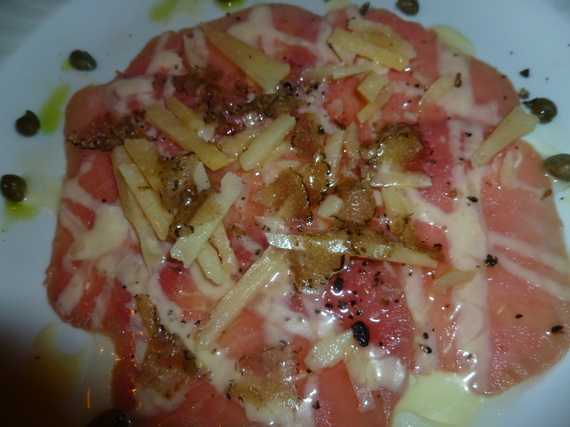 One of my favorite truffle dishes was the Tortellini with meat (in this case, lamb... $38) in Zaferan Pecorino and black pepper sauce with fresh truffles. It is outrageously delicious. This was paired with a 2009 Barbera d'Alba, which, as was explained to us, hails from the same region as the truffles, so both the wine and truffles are from the same earth in Piedmont, Italy.
While the regular Celestino menu is stellar, favorites include Risotto al Nero di Seppie (Risotto with Squid Ink Sauce), Mezzelune d'Anatra con Salsa di Funghi, Mascarpone e Mirtilli (Half-moon Ravioli stuffed with Duck, Mushrooms, Mascarpone and Blueberry Sauce), and the Coniglio al Forno con Salsa di Olive Nere (Roast Rabbit with Black Olive Sauce), this time of year it is definitely worth it to get a few of the seasonal mushroom delicacies, which Calogero Celestino calls "jewels of the Earth."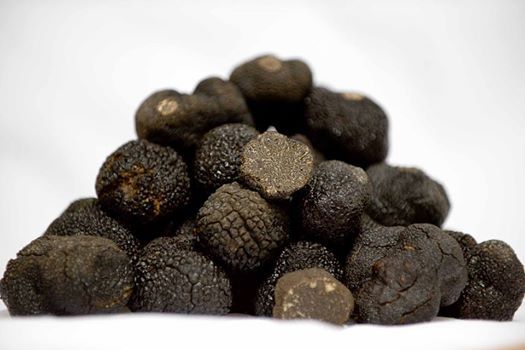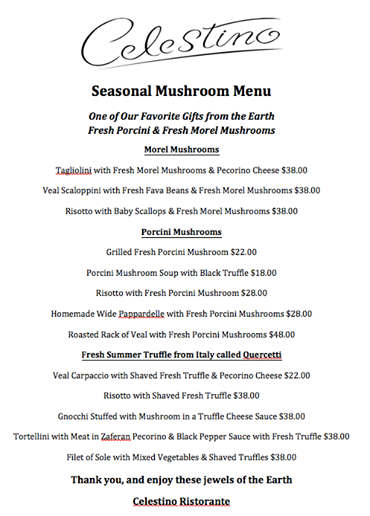 Celestino is located at 141 S. Lake Ave in Pasadena. Call 626-795-4006.