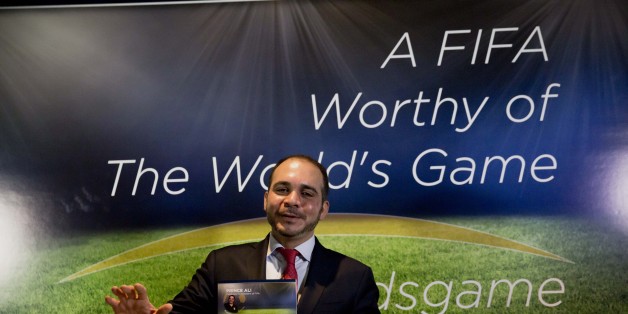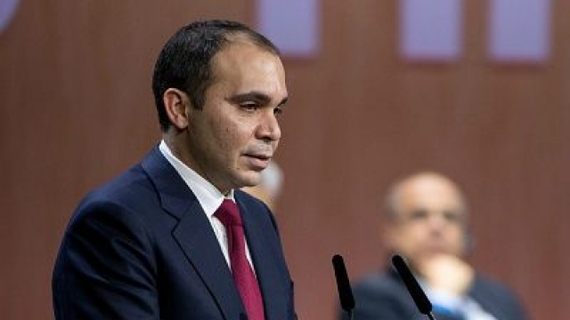 The crisis in which FIFA has been plunged over the course of the last year concerns me deeply and the significance of the FIFA Presidential election on February 26, 2016 should not be underestimated.

As an ardent fan, I consider that FIFA has reneged on its obligation to protect the global practice of football, which it is mandated to do by five confederations around the world and by 209 national associations. As the guardian of the game, FIFA has an obligation to protect the integrity of the sport for its millions of adoring football fans.
An irresponsible FIFA has placed the game squarely at risk. It has failed its fans.

I am reminded of the weight I carried on my shoulders as former public servant and guardian of the significant task of building functioning and lasting institutional foundations for the people of my country. I understand the immense challenge ahead for FIFA.

With a long and well documented trail of corrupt practices that continue to unfold by the day, it is disheartening, but not surprising, that over the course of the past few weeks, a credible theory has emerged that the upcoming election for the FIFA President will be no more than mere window dressing for pre-cooked backroom deals among the old FIFA guard. There are too many skeletons in the closet to risk new blood taking the reins.

Some are calling for the entire organization to be brought to its knees; to clean out the rot since there could not possibly be a single, credible and untarnished voice left. I would have agreed with them had I not found one.

The singular person that has dedicated himself to this cause tirelessly and genuinely is Prince Ali Al Hussein, President of the Jordanian Football Association. He is the singular candidate who opened the door to all candidates to run in this election. When no one was able to challenge the status quo or talk about serious reform in FIFA, Prince Ali took the charge and ran again President Sepp Blatter in the last May election as the reform candidate. Only underhanded politics prevented him from winning, although he received 73 votes. Even after President Sepp Blatter resigned to open the door for Michel Platini to run, no one but Prince Ali was willing to stand against him. Such strength against entrenched football superpowers confirms Ali's unwavering commitment to change in favor of reform, transparency, good governance and the empowerment of developing countries' Football Associations.

Next Tuesday, he will again seek to be elected to install credible leadership within the institution of FIFA. By no means would a Prince Ali presidency be able to shift overnight what is an entrenched and powerful web of practice. The patronage system adopted by Sepp Blatter, which should have no place in modern organizational management of the institution, will still take a generational change. But a young, honorable leader stepping in with a clear vision could begin to bring one of the world's most important sporting organizations into the 21st century.

I salute Prince Ali's initiative to establish a FIFA Oversight Group made up of highly prominent individuals drawn from politics, business and sport, led by Kofi Annan, the former UN Secretary General, to help steer FIFA's reform process.

He leads a cadre of voices who understand the transformative impact of football on individuals and on societies. In our troubled times, football brings communities together. It fosters the necessary social values of perseverance and discipline, teamwork and equality. Football has the power to create unity out of division, joy from sadness, and bring welcome respite to lives burdened by problems.

I am supporting Prince Ali for FIFA presidency because he believes that football does not belong to our generation alone. Like other cultural treasures, we are merely the custodians of a game that has belonged to countless generations past, and will belong to many more in our world's future. The next generations have the right to inherit a global game worthy of their respect. The correct leadership decision on February 26 will do much to move us toward that ideal. The wrong one will set us back yet further.