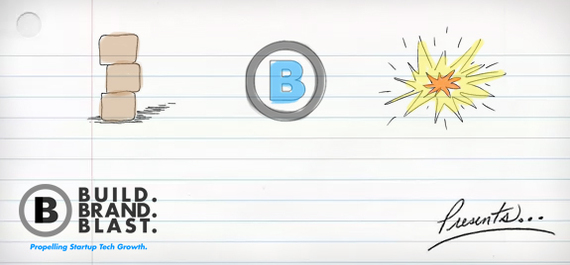 Owning a startup tech company is an exhilarating experience, but if you don't pay attention to these five critical rules, you could end up facing disaster.
As an entrepreneur, it's easy to get so caught up in your ideas that you lose sight of the business fundamentals that will sustain your enterprise. Even the most popular and innovative ideas, unfortunately, will not be able to survive unless they are handled by a responsible and attentive business owner.
On the other hand, every entrepreneur, businessman, and tech guru is filled with information about business ownership they're willing to dispense--and that advice is ripe with contradictions. Ultimately, your style as an entrepreneur will dictate your stance on various decisions, regardless of how many people tell you one thing or another. But despite its subjective and fickle nature, there are certain absolutes in the landscape of startup tech companies.
These five rules can make or break your progress in the startup tech world:

1. Test like your life depends on it. The life of your company depends on it, at the very least. Whenever it comes time to roll out a new product or a new feature, make sure you dedicate the time and resources to testing it out as thoroughly as possible. Depending on the size of your new features, you'll probably want to spend at least a couple weeks ironing out the bugs.

2. Focus on sustainability. The new feature you've been kicking around might seem like the coolest thing anyone's ever dreamed of. But how sustainable is it? Is it something that your customers are going to appreciate? Is it something they'll be willing to pay for?

3. Prioritize realistically. Not everything needs to be done by tomorrow. Not everything can wait until next month. Work with your team to prioritize everything, from app development to simple administrative tasks, in a simple and effective style that gets things done when they need to be done--not when it feels like they need to be done.

4. Brand like a pro. Good software can fail if it is branded poorly. Capture attention with a worthy logo, name, and tagline, and keep your messaging consistent throughout all your marketing platforms. Do not skimp on your company's branding.

5. Minimize. Minimize the number of staff members you keep on your team. Minimize the features in the first deployment of your app. The less time you spend on superfluous additions, the better and faster you'll be able to work.
Obey or ignore these five rules, and your choices will influence the ultimate success or failure of your startup tech company. They aren't the only rules, but they're some of the most objective tips for new entrepreneurs around.
Jose Vasquez is a serial entrepreneur and tech enthusiast dedicated to helping startup technology companies get the direction and momentum they need to succeed. As the founder of Build. Brand. Blast., Jose has established a collective resource for tech entrepreneurs to consult when brainstorming, creating, launching, or expanding a new business. Jose is also the founder and CEO of Quez Media Marketing, a marketing firm that combines technology and creativity to help new and growing companies get the results they need.
Jose graduated from Goldman Sachs' 10,000 Small Businesses program. Goldman Sachs is a partner of the What Is Working: Small Businesses section.
Follow Jose: