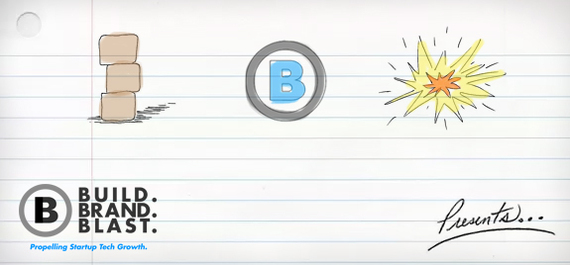 Incubators have mixed approval ratings for startup tech companies, but no matter where you stand on the business-fueling launch pads, there are six valuable lessons they can teach entrepreneurs.
Not every business starts the same way, and the diverse nature of modern tech startups means a higher demand for flexible starting points. Entrepreneurs may create their businesses as side projects from an existing business after having several years of experience, or they may fling themselves into a new enterprise immediately after graduating high school.
Inexperienced entrepreneurs may not always realize it, but they need solid direction in order to succeed. The business world is challenging and, at times, unpredictable, and without a keen mentor to direct their energy, they may end up fizzling out before striking success. Furthermore, inexperienced entrepreneurs may have more difficulty locating initial resources to build momentum.
Incubators exist to help these entrepreneurs get on their feet with open sourced resources and enjoy the advice of mentors who have far more experience. While this isn't always a surefire strategy for entrepreneurial success, these six lessons are must-learns for new entrepreneurs:
1. You might not be cut out for entrepreneurship. Not everyone is meant to be an entrepreneur. Getting involved in an incubator can help you face yourself and determine whether or not you're really ready to build a business.

2. Your idea isn't perfect. No matter how perfect it seems in your head, your idea is riddled with flaws. Uncovering and fixing those flaws is the only way to make it perfect, and incubators are designed to help you uncover them.
3. You're going to need help. The sheer number of peers you'll be working with should be an eye-opener. There are dozens of other entrepreneurs in your area, and thousands all over the country who understand that networking and mutually helping your business peers is a positive strategy for success.

4. Resources are valuable. Feel grateful using the resources of your tech incubator. It won't be there forever. Learning firsthand how many resources you need as a businessperson will help you plan your business more conservatively.

5. Doing is more important than planning. You've been thinking about your idea for a while, but nothing gives you more insight about it than starting to get involved with it.

6. Funding requires evidence. You'll need to prove the value of your idea and the realism of your projections when it comes time to present to funders. It's a stage of development that will prepare you to make rational, long-term decisions for the direction of your business rather than fantasizing about what the best could be.
If you're just starting out, I highly recommend considering getting involved in a tech company incubator. If you have a few years of experience and have access to resources already, they may not be worth your investment.
Jose Vasquez is a serial entrepreneur and tech enthusiast dedicated to helping startup technology companies get the direction and momentum they need to succeed. As the founder of Build. Brand. Blast., Jose has established a collective resource for tech entrepreneurs to consult when brainstorming, creating, launching, or expanding a new business. Jose is also the founder and CEO of Quez Media Marketing, a marketing firm that combines technology and creativity to help new and growing companies get the results they need.
Jose graduated from Goldman Sachs' 10,000 Small Businesses program. Goldman Sachs is a partner of the What Is Working: Small Businesses section.
Follow Jose: