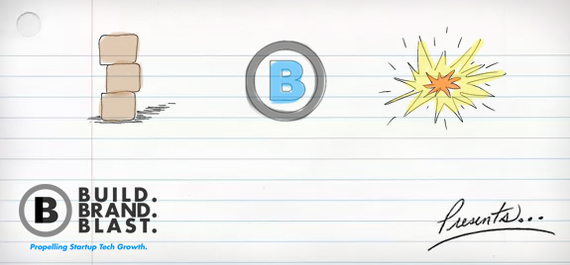 Teambuilding is one of the most important phases of growing your startup, but unfortunately, it's also one of the hardest. Not only do you have to find the candidates who fit your company culture and have the skills needed to help your business grow, you also have to work with limited resources and a painfully limited budget.
As an entrepreneur of multiple startups, I've had to go through this process several times in the past. It's never easy and you'll always have to go back and make changes to your original team, but these strategies can help you overcome that first hurdle of startup teambuilding.
Prioritize the Culture
In startups, culture is everything. If all of your workers are aligned with a similar mentality and similar goals, they'll be able to work well together and get along even when they have disagreements. Furthermore, your culture will help people stay positive and give them a non-monetary reward for their work. When vetting candidates, prioritize their cultural fit above almost any other factor.
It's What You Can Do, Not What You've Done
It's tempting to look for candidates with a long or seasoned history. After all, experience leads to refinement. Unfortunately, experience also leads to a higher price tag, which startups probably won't be able to afford. Instead of finding candidates with extensive backgrounds, look for candidates with extensive skillsets. It's about what they can do, not what they've done.
Use LinkedIn and Twitter
LinkedIn and Twitter are perfect tools for recruiting candidates for your startup. First, they're free resources, which means you don't have to pay for a job posting. Second, you'll get a glimpse at your candidates' personalities, which is invaluable in building an initial team. Finally, you'll have more control over your candidate pool, since you'll be the one doing the scouting.
Rank Your Positions
While teams usually work best when every member is equal, you have to know that some of your team members are more valuable than others. Know which positions are most important to help your business succeed early on, and spend a longer time filling those positions with the perfect candidates.
Teambuilding can and should be an ongoing process. As your work demand and culture needs change over time, you'll need to find new candidates and part ways with some older ones. Stay flexible, and remember the most important principle: your team needs to be able to work well together.
Jose Vasquez is a serial entrepreneur and tech enthusiast dedicated to helping startup technology companies get the direction and momentum they need to succeed. As the founder of Build. Brand. Blast., Jose has established a collective resource for tech entrepreneurs to consult when brainstorming, creating, launching, or expanding a new business. Jose is also the founder and CEO of Quez Media Marketing, a marketing firm that combines technology and creativity to help new and growing companies get the results they need.
Jose graduated from Goldman Sachs' 10,000 Small Businesses program. Goldman Sachs is a partner of the What Is Working: Small Businesses section.
Follow Jose: