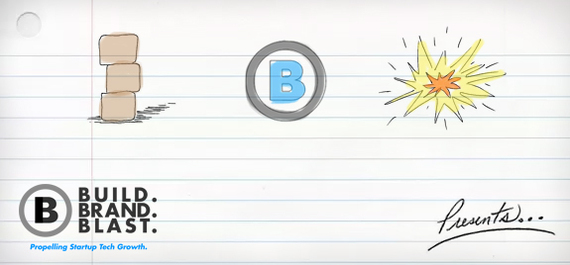 Google's upcoming mobile-friendly update aims to revolutionize the way it views mobile-friendly sites.
Google recently announced their plans to unveil a massive algorithm change that will improve its evaluation criteria for mobile-friendly sites on April 21st. Rumored to be even more impactful than the search algorithm juggernauts Panda and Penguin, this yet-unnamed update will completely shake up search ranks based on which sites are the most mobile-friendly.
Unfortunately, many startups have failed to optimize their sites for mobile devices, either due to budget constraints or limited resources. If April 21st rolls around and your site isn't optimized for mobile, you can expect to see a serious penalty or ranking drop. While the details of Google's new algorithm aren't fully described, we do know that Google takes mobile user experience very seriously, and isn't afraid to penalize prolonged offenders.
That being said, you still have about one month to make the necessary changes to your site. Believe it or not, it doesn't take much to make your site responsive. If you use a template-compatible hosting provider, like Wordpress, you can easily adopt a template designed for mobile devices and be done with it. Alternatively, you can adopt a responsive design that automatically flexes based on the size of the device trying to access it.
Still, even if you're pretty sure your site is already mobile optimized, it's worth double checking your work before April 21st. Google itself offers a great tool you can use to test whether your site is mobile-friendly. You can also use Webmaster Tools to run a Mobile Usability Report and uncover which areas of your site are and are not mobile-friendly.
As the years move on, more users will flock to mobile devices as their primary tools. Because of this, Google will continue rolling out new algorithm changes and new improvements that maximize users' online experience while on mobile devices. Pay close attention to these trends as they develop, and try to stay ahead of the curve by making your site, your app, and your brand as mobile-friendly as possible, before and after that all-too-important April 21st deadline.
Jose Vasquez is a serial entrepreneur and tech enthusiast dedicated to helping startup technology companies get the direction and momentum they need to succeed. As the founder of Build. Brand. Blast., Jose has established a collective resource for tech entrepreneurs to consult when brainstorming, creating, launching, or expanding a new business. Jose is also the founder and CEO of Quez Media Marketing, a marketing firm that combines technology and creativity to help new and growing companies get the results they need.
Jose graduated from Goldman Sachs' 10,000 Small Businesses program. Goldman Sachs is a partner of the What Is Working: Small Businesses section.
Follow Jose: