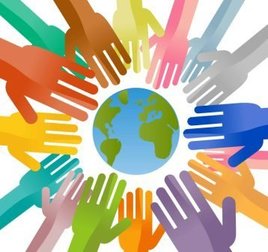 Perhaps the lessons we learned in elementary school about sharing and teamwork are far more critical to individual and collective success than we would have thought while playing with Legos or an Erector Construction Set. However, for many years companies around the world have recognized the value of collaboration and the development of strategic alliances that serve to benefit all partners involved. It is this approach to sharing and collaborating that is beginning to also take hold in the nonprofit sector. In fact, the reasons for collaboration among nonprofit organizations are quite similar to those that encourage collaborative efforts in the for-profit sector. Whether two or more nonprofits are working together to achieve a commonly shared goal or facing the realities of limited resources to meet a need, they're demonstrating that collaboration often strengthens the impact of a project.
In the for-profit sector, strategic partnerships between companies have helped to spur innovation while also fostering the development of multifaceted solutions to meet the needs of customers. Consider for instance Cisco's strategic partnership program, which brings together an array of companies that offer their enterprise clients diverse services; however, when these individual companies collaborate they are able to offer their clients more robust and networked solutions to meet their needs. In much the same way, nonprofits that collaborate are better positioned to meet the needs of the individuals they serve.
It was in recognizing the potential of such collaborations in the nonprofit community that led the Bush Foundation's executive director, Jennifer Ford Reedy, to ask "nonprofits to form local coalitions to 'develop and test' new concepts for tackling community problems" as a part of a competitive grantmaking process. Although coalition-building is powerful for nonprofits seeking to achieve a particular advocacy agenda, the potential of collaboration among nonprofits extends well beyond advocacy and awareness building.
In the case of direct service agencies, organizations could work together to create "health home networks" that ensure well-coordinated and wraparound care for individuals requiring health and human services. This would be a far more cost-effective and practical solution for smaller service agencies that may not have the capacity or resources to develop their own "health home" from within. As another example, nonprofit charter schools could partner with high-impact after school programs or mentoring programs to augment and enhance their services for students.
In my own experience, I worked closely on the development of a project that sought to address the needs of schoolchildren with disabilities preparing to transition from school to adult services. By leveraging the experience of an independent school as well as a nonprofit adult service provider, we were able to develop a project to support families during this critical transition period. It was by sharing the experiences and knowledge of both organizations that we were able to put forward a solution to meet the needs of the community.
These types of collaborations will only become more critical as nonprofits struggle to secure funding to sustain their programs while also seeking to develop innovative solutions to social problems. Through strategic partnerships as well as the sharing of knowledge and resources, nonprofits will likely come to experience the same success that for-profit alliances have had as evidenced by their continued existence and expansion. It's for this reason that the skills we learned as young children are so critical to our long term success as a society, because although we may no longer be building cities out of Legos, we are working with a limited number of blocks with which to build-up our communities. Collaboration is no longer an option as much as it is a necessary and forward-thinking approach for sustaining the nonprofit community and meeting the needs of the people we serve.