Malnutrition. Under nutrition. Unsafe food. High prices. These are some of the pervasive problems residents of informal, impoverished and marginalized communities face in the Global South.
But examples from Jakarta and Bangalore demonstrate that solutions to child malnutrition and unhealthy snack options do exist. And soup kitchens in Mexico City feed the hungry, while a restaurant guidebook in Rio de Janeiro is changing preconceived notions about favelas. Read on to learn more -- then join us on URB.im to continue the conversation.
Students in Jakarta usually buy food from street vendors to sustain themselves throughout the school day. Unfortunately, street snacks are rarely healthy, and can sometimes be even dangerous: snacks have been found to include harmful substances like clothing dye, MSG and preservatives. The national food and drug agency of Indonesia created the National Action Plan for Children's School Snacks to improve the quality of snacks served at school, and to reduce the distribution of snacks containing harmful ingredients.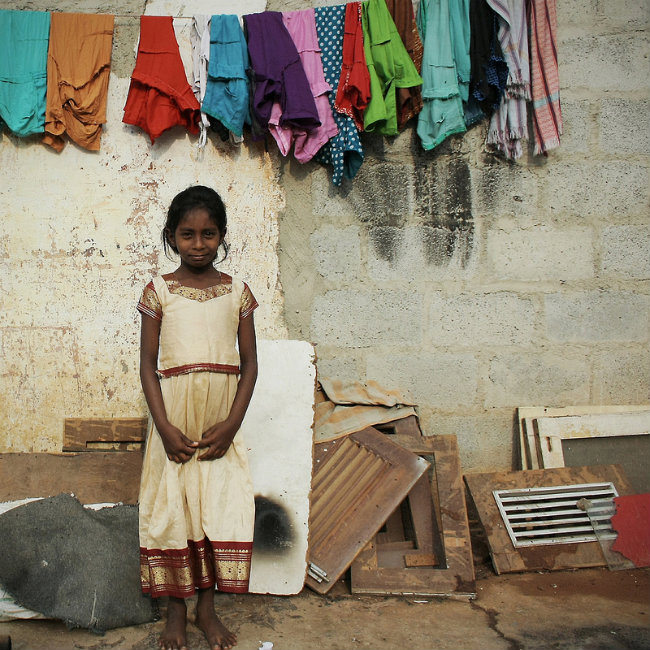 Malnutrition among children in Bangalore's slums is pervasive, leading not only to reduced growth and health issues, but also to lack of energy to focus, making learning quite difficult. A Hindu movement runs a large-scale school lunch program that serves healthy meals to 1.3 million children each day. The program has been highlighted for its cost-effective approach: it only costs about 11 cents to serve each child a healthy meal. For the most at-risk populations, including street children, rescued child laborers and young girls, a Bangalore NGO runs a unique mobile food program that ensures that youth in four target slums get healthy meals. A truck transports breakfast and lunch to satellite sites where children attend school. A nutritionist monitors the program's menu and doctors check in on the children's health. Teachers have reported longer attention spans, and the children's immune systems have likewise gotten stronger, to the point where the facility no longer needs to retain a nurse on site.
In Mexico City, the civil-society organization Comer y Crecer (Eat and Grow) runs two community dining halls where more than 400 children enjoy a complete and balanced meal that meets 80 percent of nutrients' daily recommended intake. The organization depends on donations and sponsorships to cover their costs, and volunteers perform the majority of the labor, while also teaching the children good hygiene and sanitary habits during their meal.
Mexico City food banks work with private businesses and public organizations to rescue wasted food that is still healthy and safe to eat, and distribute it amongst marginalized communities. Beneficiaries are asked to purchase the food at 10 percent of the market value (this covers operational costs), and those who cannot afford to pay can provide a day's work instead.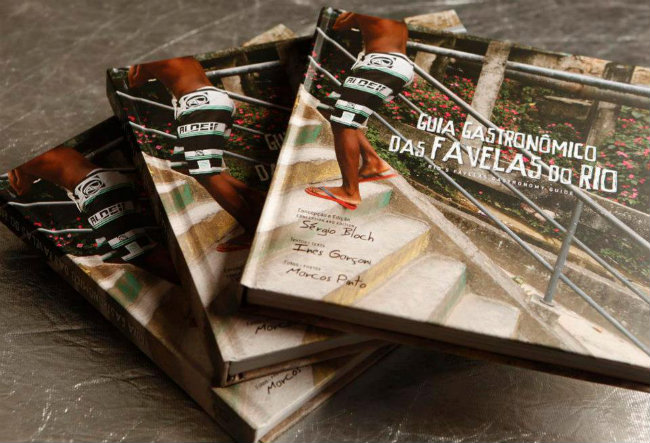 In Rio de Janeiro, food is used as a way to promote greater knowledge and acceptance of the favelas: "The Gastronomic Guide to Rio's Favelas" covers 22 of the best locations, including restaurants, bars, and improvised home terraces -- all located in low-income neighborhoods. The book has generated a lot of buzz among favela residents and non-residents alike, and many of the restaurants profiled are enjoying their spotlight in the local culinary scene. This guide has been instrumental in showing that tasty and affordable food is available to many favela residents, as well as in creating a sense of pride in these traditionally marginalized neighborhoods.
Availability of food in Dhaka has significantly increased in the past decade, yet many poor households continue to suffer from food insecurity because they cannot afford safe and healthy nutrition. Rather than providing slum dwellers with nutritional meals -- as is the case with initiatives in Mexico City, Jakarta and Bangalore -- the Association for Socio-Economic Advancement in Bangladesh is using a different approach. They help at-risk communities with microcredit support and income-generating trainings in order to increase income to be able to afford basic nutrition. While this has been effective in helping poor families sustain their basic demands for food, the government ought to play a more active role in regulating food prices and in maintaining the poor's purchasing power in order to achieve comprehensive food security.
These initiatives greatly improve the health, well-being and sense of pride in vulnerable communities in urban areas. Let us know if you can think of other ideas to help achieve sustainable food security in the developing world. Join us on URB.im to read more about these solutions and to share your thoughts.
Photo credit: Anil Bhatt and Marcos Pinto