South-South Cooperation refers to the exchange of resources, know-how and technology between countries in the Global South. While this transfer is still limited compared to North-South exchanges, it holds much potential for the development of shared economic, political and security objectives. The following examples from Lagos, Nairobi, Mumbai, Bogotá and Rio de Janeiro include a West African railway project and cooperation between Andean nations to restore historic urban centers. Visit URB.im to learn more and join the discussion.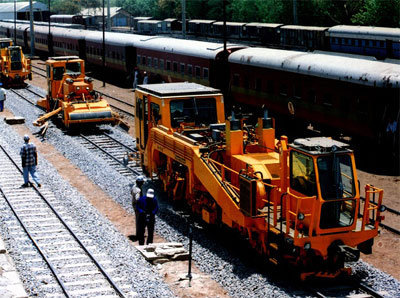 The governments of Nigeria and Ivory Coast are currently looking into building a railroad connecting Lagos and Abidjan. The project is expected to boost trade relations between the two countries and in the West African region in general. The construction of this rail line will also boost the West African transportation sector, and allow for the consideration of other forms of transportation within Lagos, thus providing solutions for the traffic-laden city. It will open Nigeria to other West African states through more affordable and safer rail routes.
The Kenyan federation of slum dwellers, Muungano wa Wanavijiji, has partnered with Shack/Slum Dwellers International, the organization improving the living conditions of informal settlements across the globe. Connecting regional and global networks of slum residents' organizations will ensure that best practices are shared to help marginalized urban communities take inspiration from the work of SDI and its partners. For example, Muungano traveled to Uganda to attend the 9th SDI East African Hub Meeting, hosted by the Ugandan federation of slum dwellers, to discuss and develop an integrated national slum upgrading strategy.
In Mumbai, city planners have looked east for models used by cities facing similar challenges. The idea of "Shanghai-ing" Mumbai has been one of the most talked-about examples, but more effort is being made all over the country to share best practices across more local borders. PRIA, a Delhi-based research institute, has initiated the process of South-South sharing through a program called "Deepening Local Democratic Governance through Social Accountability in Asia." PRIA invited city leaders from Bangladesh and Cambodia to learn from Indian examples and share ideas from their own cities. The immediate goal is to improve democratic practices through social accountability for the provision of basic services to poor families in Rajshahi, Bangladesh and Takhmao, Cambodia.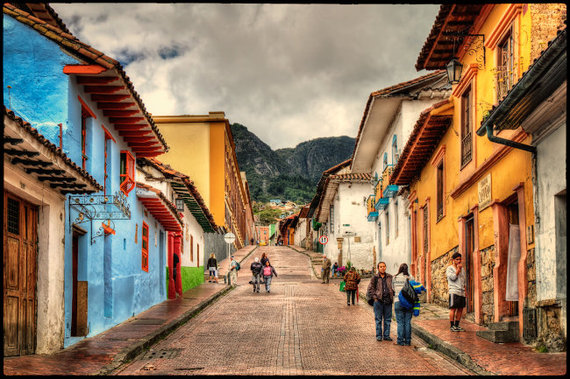 Bogota's historic center has suffered from gradual but steady decay during the last few decades. Bogotá is not alone in this process: many other Latin American cities have faced similar issues with their historic districts. The government has therefore been able to explore other successful solutions adopted in neighboring countries -- experts from Lima, Guatemala and Bahía dos Santos (Brazil) have already been consulted. And conversely, Bogotá was recently invited to Lima to participate in the 4th Cultural Landscape conference, organized by the Peruvian cultural ministry. Latin America offers excellent examples of historical urban centers' rehabilitation, such as Lima and Quito, so Bogotá is showing foresight in seeking cooperation with its neighboring cities as it prepares its own conservation and rehabilitation plan.
In recent years, Brazil has become an international point of reference with respect to social policies and programs. The conditional cash transfer program Bolsa Familia currently benefits 13 million families and is an intervention that many countries are interested in learning about. To support technical cooperation among countries and to promote Brazil's experience in social protection policies and programs, the Ministry of Social Development has arranged a series of meetings and field visits for various policy-makers from all around the world. They learn about the Bolsa Familia's legislation and key features, such as the unified registry system of social programs and the innovative implementation scheme that relies heavily on municipalities. Most of the demand for technical assistance currently comes from African countries interested in implementing them in their own contexts.
Clearly, international cooperation between countries from the Global South helps advance economic, social and political goals. Visit URB.im to learn more and join the discussion.
Photo credit: Nairaland and Pedro Szekely