For last week's cover of Huffington on America's new gold rush, we went to the stars! Our photo-illustration of a $-shaped suburban neighborhood was collaged together by designer Troy Dunman from nearly 50 satellite images from Google Maps. All the images were taken from Levittown, New York, which is seen as the model for postwar suburbs in the U.S.
Watch a timelapse of how it was made, and see the finished product below the video:
Huffington magazine, Boom Town from Josh Klenert on Vimeo.
The finished product: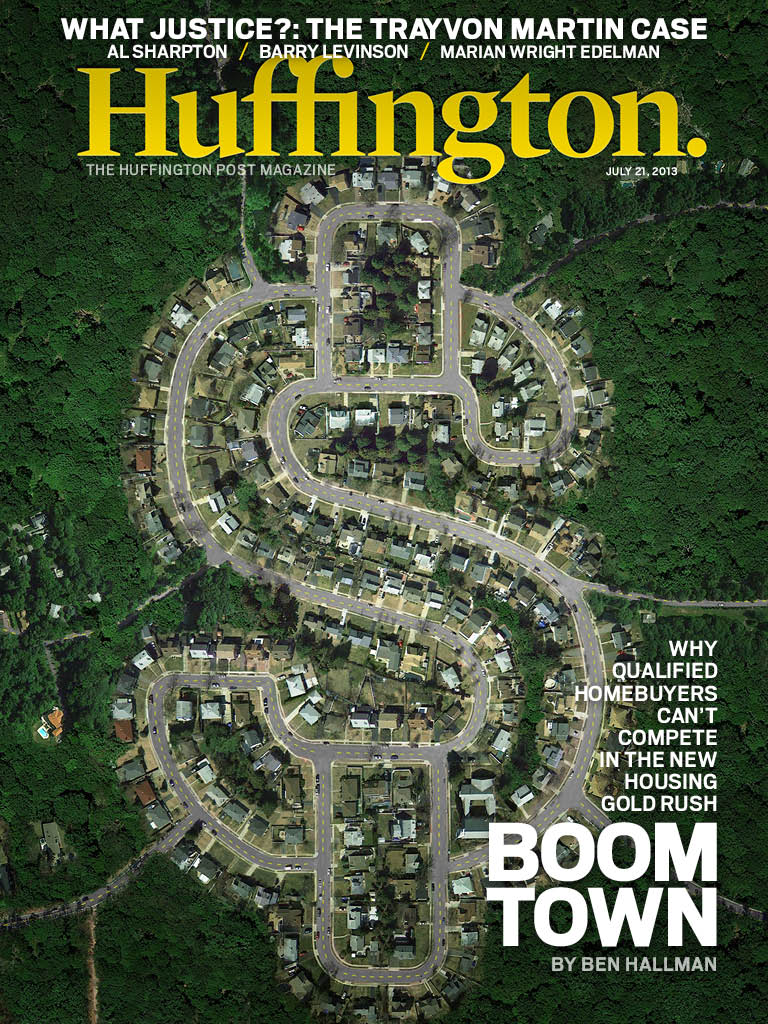 Creative Director: Josh Klenert
Design Director: Andrea Nasca
Photography Director: Anna Dickson
Associate Photo Editor: Wendy George
Designers: Martin Gee, Troy Dunham
Production Director: Peter Niceberg
Get Huffington magazine for iPad in the App Store.