For our special summer issue of Huffington magazine, we commissioned Toby and Pete to illustrate the cover. We went for a gonzo water slide to spell out "Best Summer Ever." Take a peek at how it was made, and see the finished product below:
Huffington magazine: Best Summer Ever from Josh Klenert on Vimeo.
The finished product: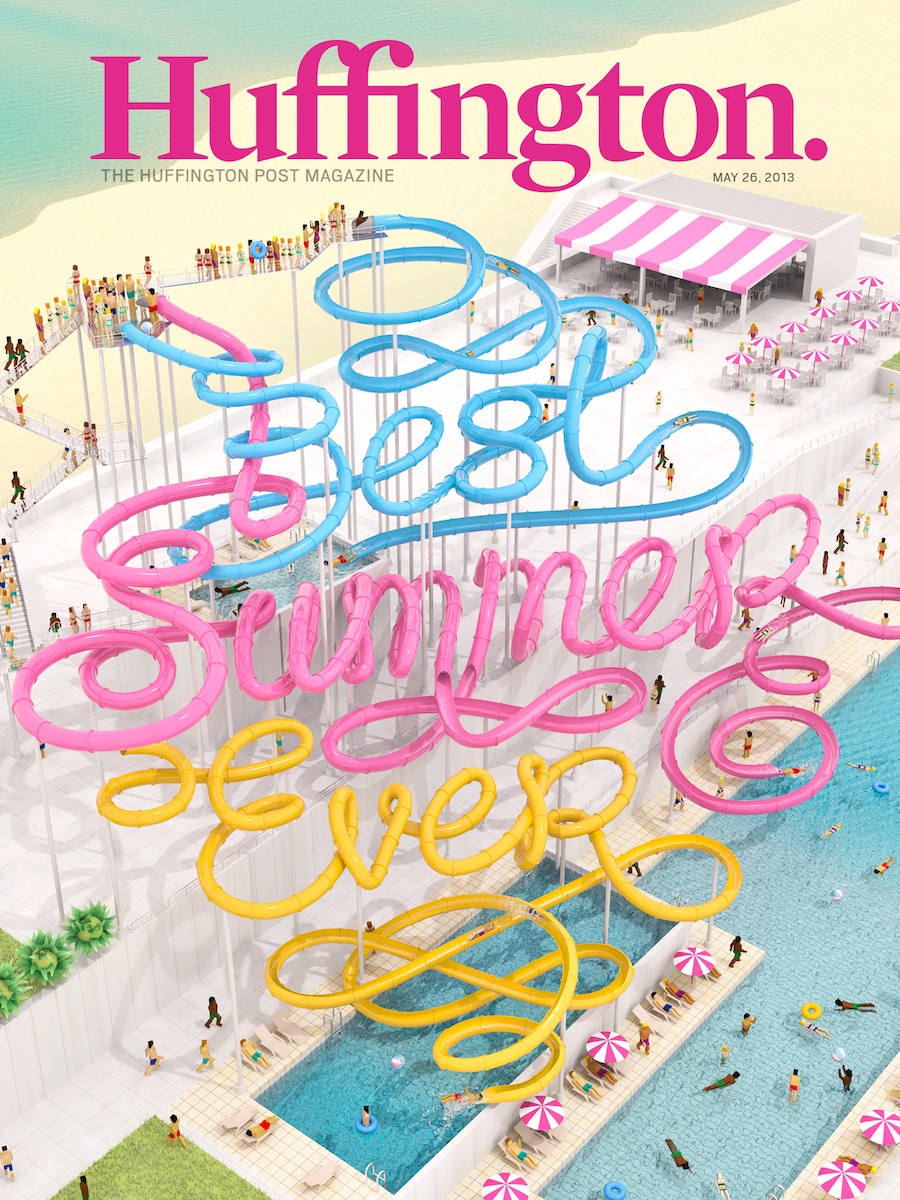 Creative Director: Josh Klenert
Design Director: Andrea Nasca
Photography Director: Anna Dickson
Associate Photo Editor: Wendy George
Designers: Martin Gee, Troy Dunham
Production Director: Peter Niceberg
Get Huffington magazine for iPad in the App Store.