Nearly 17 months have passed since the devastating earthquake and tsunami struck Japan, killing almost 20,000 people and affecting millions of lives throughout the country, but if the Arizona Diamondbacks learned anything during their recent trip to Japan, it's that the spirit of the people in this baseball-loving country will never be broken.
On the third day of a six-day goodwill tour, a group of D-backs executives toured the hometown of their first ever Japanese player, reliever Takashi Saito, before taking part in the inaugural MLB Road Show in Ishinomaki. The coastal town was among those hit the hardest by the 9.0 earthquake and the tsunami that followed on March 11, 2011.
"The people here are still going through a lot of difficulties and it's going to be years before things get back to any semblance of normalcy," said Major League Baseball Vice President, Asia Jim Small. "But the fact that the Diamondbacks are here, it's showing them that they haven't been forgotten."
After witnessing the devastation first-hand, it's safe to assume the D-backs' contingent won't soon forget this trip.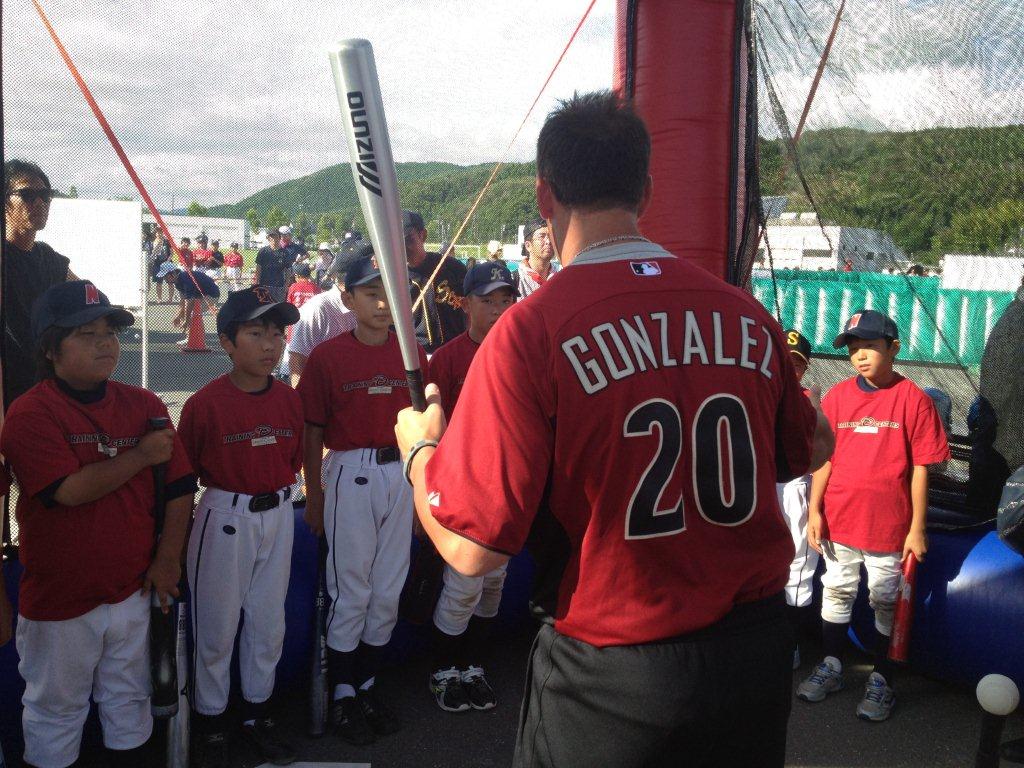 The fourth-largest earthquake on record and the tsunami that followed wiped out entire neighborhoods. Throughout the town, there is literally tons of debris still remaining where houses once stood. More than 350,000 cars that were destroyed take up entire city blocks and temporary housing has been set up for the tens of thousands of people who lost their homes and still have not been able to move into new ones nearly a year-and-a-half later.
"I was blown away," said D-backs' World Series hero and Special Assistant to the President/CEO Luis Gonzalez. "You see it on TV in the United States and then to come out here and see the devastation and know that so many people lost their lives, it really hit home. But then we saw people come from all over Japan coming to help and that's one thing that this country is known for, its strength and discipline."
The country is also known for its passion towards baseball and it was on display with more than 1,000 attendees of the MLB Road Show, a first-of-its-kind FanFest created by Major League Baseball.
Gonzalez was joined by D-backs President & CEO Derrick Hall, General Manager Towers and former Pittsburgh Pirates pitcher Masumi Kuwata on stage for a question-and-answer session with the fans. More than a thousand D-backs t-shirts were distributed, followed by an autograph session with the quartet. Teams of Little Leaguers took part in the "D-backs Cup" before Gonzalez and Towers hosted a clinic for many of the resilient and talented youngsters.
"I think it tugged at all of our hearts driving into the community today," said Towers. "It makes you really want to appreciate each and every day. I'm sure there are people here today that lost loved ones, but when you have days like this, you're able to turn the page. It's never easy. But I've always seen with Japanese communities that they're able to turn the page and they're able to move forward.
"When faced with adverse times, they rally together and to me, that's no different than great baseball teams, to draw an analogy. The good teams, in adverse times, they pull together and support one another and pull for one another and what I've seen here today is very similar to that."
MLB has certainly done its part, too, providing more than $4 million in relief as an industry and rebuilding a field in Ishinomaki, not to mention hosting the Road Show which brought so many smiles to the faces of Japan's youth.
"I'm very proud of Major League Baseball, not only to have a presence here, but to care so much about the people and continue to contribute resources and time here," said Hall, whose team recently topped the $30 million mark in charitable donations since the franchise's inception in 1998. "It's great for the Diamondbacks to be involved because we do so much for our own community in Arizona, but it's nice every once in a while to be able to do something abroad. We're here for a reason and this was easily the most rewarding part of our trip."