When I last had the opportunity to spend some time with Macy Gray, she was on a tour bus somewhere in the wilderness, and I was lucky enough to be trapped with one of the coolest ladies in music. So cool in fact, that just sitting next to her allowed me to feel as if I truly understood the meaning of "chill" and had mysteriously gone from zero to hero and geek to chic simply by association.
So, when Ms. Macy invited me to her most recent concert in Miami, I jumped on a plane without hesitation knowing we would share a Macy Moment (MM) after the show, making me the coolest cat in the house.
In the intimacy of the Knight Concert Hall at the Adrienne Arsht Center neo-soul legend Macy Gray created an atmosphere that was both irreverent and mysterious, as if she was letting the audience in on both a secret and a very personal joke.
Her edgy voice and sense of style and humor kept her both relevant and refreshing, and just when I thought I had my lady friend figured out, she threw in a surprise or two to keep us all hungry for more. Singer, songwriter philanthropist, fashion designer and actress... Gray put her soul into every song and wore her heart on her sleeve.
She threw down the tunes without holding back, and dressed up the stage with a sense of reckless disregard that was brilliant in its simplicity. With a mix of glam and earthy style, along with a dose of her signature feather boa, she proved that real women have curves and bones are for soup.
The band, integral to the success of the evening was, introduced to the audience by Gray, creating a seamless sense of familiarity that allowed for an evening of music including songs "Relating To A Psychopath," "Beauty In The World," "Ghetto Love," "Creep," "Sweet Baby" and my personal favorite, her smoldering cover of the iconic Annie Lennox's "Here Comes The Rain Again" that left me spellbound.
Ms. Macy has always fascinated me as both a person and an artist, insofar as her power as an artist is exquisitely balanced by her humility as a person. Later, in the privacy of her dressing room, she and her fabulous eyelashes were glitter to my gay as she explained her plans for Jakarta and her present hankering for some collards.
She pulls no punches, plays no games and has a sense of self that allows her to poke fun at the world around her devoid of malicious intent. She fearlessly takes on some of the most time-honored songs in her album Cover and as well as honoring Stevie Wonder's Talking Book. Macy has a clear emotional connection to all her music and with this album, she explains:
Talking Book is one of my top five albums of all time, and Stevie is my favorite. This is my own personal gift to Stevie Wonder, for all that I learned from him, and for his miraculous songs that change my life every time I hear them. This is not a tribute album, it's a love letter and a big thank you card on record.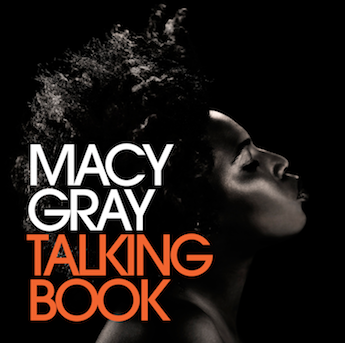 And while on the topic of love... I must admit I have more than a slight crush on Ms. Macy, so as I left Miami I felt a certain sense of joy, as I am better for having her spirit and her music to resonate in my life.
PHOTO GALLERY
Macy Gray, Miami and Me