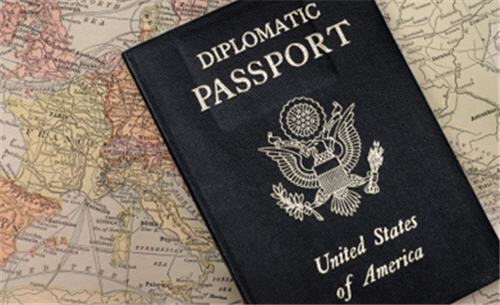 Hispanic Heritage Month is a time to recognize the nation's ever-so important growing demographic by celebrating the histories, cultures and contributions of these leaders for their worldwide achievements.
One way to do so is through the Global Diaspora Week which perfectly coincides with Hispanic Heritage Month, thus creating a great opportunity to highlight diverse innovators from one of the nation's largest groups, the Hispanic Diaspora.
Another is by admiring the great role models in international affairs such as: Hon. Ariel Pablos-Mendez, Amb. Arnold Chacon, Amb. Carmen Lomellin, Amb. Carolyn Curiel, Deputy Secretary Jaime Areizaga Soto, Amb. Julissa Reynoso, Amb. Lino Gutierrez, Hon. Maria Echaveste, Hon. Maria Otero, Dr. Rebecca Chavez, Amb. Tony Garza and Amb. Vilma Martinez to name a few. They have paved the way for the current generation of rising stars who must now take the mantle and open doors for others because today there are still too few Hispanics in the U.S. Government, and even less in international affairs and intelligence agencies.
Therefore, without further delay, here are 40 Latinos to watch for in the realm of foreign policy and international affairs. Selection of this inaugural list was done by a committee of peers and this new generation of internationally driven talent is listed here in alphabetical order by first name.
1. A.J. Arvizu III (Corrymeela Community): At 6 foot 7, the Mexican-American Arizona native stands head and shoulders above conflict. For instance, not many would give a year of their life to volunteer for peace, but that is exactly what he did in Northern Ireland. Recently he served as a Long-Term Volunteer as one of twelve selected from around the world to do so at the Corrymeela Community, the oldest peace and reconciliation center in Northern Ireland. A.J. will serve as the Assistant to the Executive Director Department at Corrymeela starting Nov 2015. Previously he was an Alumni Service Corps member at Arizona's only Jesuit high school, Brophy College Preparatory and a Partnership Coordinator at the Department of State in the Secretary's Office of Global Partnerships, where he helped coordinate the first-ever Global Diaspora Forum. A.J. is also 3rd generation of the Arvizu family to be involved with Chicanos Por La Causa, based in Phoenix, Arizona. He holds a B.S. from Arizona State University in Political Science, Justice Studies and Human Rights.
2. Andres Chong-Qui Torres (Treasury Department): At only 27 years old, Andres serves as a Special Assistant to the Assistant Secretary for International Finance in the Office of International Affairs at the U.S. Department of the Treasury. Previously he worked as an Economic Policy Research Associate and Assistant to the President at NDN & New Policy Institute. Before NDN, he worked as a Field Organizer in Florida with Organizing for America, President Obama's reelection campaign. Before jumping to politics, he spent two years in his hometown, Miami, FL, serving as a Teach for America corps member where he worked on closing the educational achievement gap. He holds a BA from Vanderbilt University in Political Science, Spanish & Portuguese. Andres' family proudly hails from Ecuador.
3. C. Eduardo Vargas Toro (USAID): C believes working with religious leaders to address global development issues is an imperative, and not a luxury. As Deputy Director of USAID's Center for Faith-Based & Community Initiatives, Eduardo catalyzes faith-based groups to more effectively address the needs of vulnerable populations worldwide, from religious minorities in Iraq, to unaccompanied children from Central America. Prior to joining the Administration, the Colombian-American Vargas Toro served as elected Director to the UN DPI/NGO Executive Committee--representing over 1,300 NGOs worldwide at the UN. Working with Caritas Internationalis and other leading NGOs, Eduardo successfully advocated for refugee issues to be highlighted on the agendas of Congress and the UN Security Council. Throughout his career he's bridged the divide between Islam and the West, beginning with leading American delegations to Kazakhstan, Pakistan, and Syria and culminating in the Many Are One Service Award from his alma mater, Seton Hall University, for his leadership in international peacemaking.
4. Christina Aguilera (World Food Programme): In 2009, the pop icon became the official spokesperson for World Hunger Relief, a campaign sponsored by Yum! Brands, which has generated over $148 million in funding for WFP and other hunger relief agencies. Christina made her debut performance on behalf of the world's hungry in a moving public service announcement that shows her singing to onlookers on a busy street corner to raise money for food aid. Her first mission on behalf of the world's hungry took her to one of the poorest regions of Guatemala in August 2009 where she met with mothers who depend on aid to feed their children. "I want to raise awareness and open people's eyes," said Christina during her trip. In May 2010, Christina returned to the field with a visit to the quake-battered island of Haiti to meet children at two different schools where WFP has set up school feeding programmes.
5. Cris Ramon (Hanover Research): Cris currently serves as a Senior Research Associate at Hanover Research. Since becoming a Fulbright Scholar in 2008, Ramon has developed an expertise on European immigration and refugee issues. In addition to examining the rights of immigrants in Spain as a Fulbright Scholar, Ramon has carried out research on European immigration and refugee policy issues for world renowned organizations such as the Migration Policy Institute, the German Marshall Fund, and the Helsinki Commission. He holds a M.A. from the Elliott School of International Affairs at the George Washington University and a B.A. from Macalester College.
6. Cristian N. Martinez-LuSane (State Department): Cristian is a Foreign Service Officer en-route to the US Consulate General in Recife, Brazil. She has served in the Department of State's Bureau of Western Hemisphere Affairs where she advanced US diplomacy on racial and ethnic equality in Brazil and Colombia; and also pursued a Fulbright scholarship in the Dominican Republic where she committed herself to advocating for the rights of Dominican women of Haitian descent. She has published two articles: "Dominican Republic: The cost of Inaction for a Stateless Child Without Legal Identification" and "A Walk In My Shoes: Discrimination in access to health services for women in the bateyes." Martinez-LuSane received her M.A. in Public Policy from Harvard University and her B.A. in Political Science and International Studies from the University of California, Irvine. She is an alum of the prestigious Rangel Fellowship.
7. Danny Meza (Joaquin Castro): Danny and Rep. Castro's Chief of Staff Carlos, represent one of the few Latino Chief of Staff and Deputy Chief of Staff tandems in Congress. Currently Meza serves as the Deputy Chief of Staff at the U.S. House of Representatives for Congressman Castro where he works on the Armed Services and Foreign Affairs Committee portfolios. Before his time on Capitol Hill he was a Senior Advisor to the Under Secretary for Industry and Security in the Office of Congressional and Public Affairs at the U.S. Department of Commerce. Danny has also worked as an Associate for PwC and KPMG. He holds a J.D. from the John Marshall Law School and a B.A. from the University of Texas at San Antonio.
8. Dr. David M. Rodriguez (World Financial Group): David is an Associate for the World Financial Group as well as a historian of American foreign relations. From September 2011 to November 2012, he worked on Latin American security policy at the U.S. Department of State. He also served the State Department as a Foreign Affairs Campus Coordinator and Cyber Analyst. Rodriguez is passionate about preparing a new generation of global leaders and has spent the past three years organizing internship and career workshops for college students interested in international relations. A native of Los Angeles, he holds degrees from the University of California-Los Angeles and the University of Wisconsin-Madison. He has taught history and politics at Los Angeles Mission College, Pasadena City College, and the University of Wisconsin-Madison.
9. Diana Rodriguez (Small Business Administration): Diana serves as the Senior Advisor for International Trade at the SBA where she works to facilitate U.S. small business entry into global markets and is responsible for SBA's participation in inter-agency export initiatives and global entrepreneurship efforts. Prior to joining the Obama Administration, she was the Director for Mexico Policy at the U.S. Chamber of Commerce where she led the Chamber's trade policy efforts in North America and provided strategic advisory services to Fortune 500 companies. During her tenure she was the Founding Director of the U.S.-Mexico CEO Dialogue, a bilateral private sector forum comprised of over 30 of the leading U.S. and Mexican corporate executives. She has worked for world renowned organizations such as the Woodrow Wilson Center, the Carnegie Endowment for International Peace, Citi and Siemens. Diana holds an M.A. in International Affairs from Columbia University, and B.A. in Political Science and Latin American Studies from the University of California, San Diego. She has also completed coursework at the Universidad Nacional Autónoma de México and at the Pontifícia Universidade Católica do Rio de Janeiro in Brazil.
10. Elvia Valle (Thomas R. Pickering Fellow): At only 25 years of age, Elvia is one of the youngest members on this list and for a good reason. Prior to becoming a graduate student at the Georgetown School of Foreign Service, the recently named Pickering Fellow was a Fulbright Scholar at the Diplomatic Academy of Vienna. Before her time as a Fulbright Scholar, she received a B.A. from the St. Edward's University where she was as a CAMP (College Assistance Migrant Program) student and a McNair Scholar. There she served as an intern for a human trafficking workshop and credits being a mentor to other CAMP students as one of her most enriching experiences. In addition, she was a high school exchange student in France for one year and Germany for another. She is excited because next summer she will be interning at the State Department. Elvia's family proudly hails from Michoacan Mexico.
11. Dr. Frances Colón (State Department): Dr. Frances Colón is the Deputy Science and Technology Adviser (D-STAS) at the U.S. Department of State where she promotes global scientific engagement, innovation as an engine of economic growth and development, science diasporas as a diplomacy tool, and the advancement of women in science around the world. In 2011, she was chosen for the Spanish government's competitive "Young U.S. Hispanic Leaders Program". She previously served as the Vice President for Civil Service of the Hispanic Employees Council of Foreign Affairs Agencies. Dr. Colón earned her Ph.D. in Neuroscience in 2004 from Brandeis University and her B.S. in biology in 1997 from the University of Puerto Rico.
12. Francisco Bencosme (Senate Foreign Relations Committee): At only 25 years of age Francisco is one of the youngest members on this list and that's not by accident. Bencosme is a Legislative Research Assistant on the United States Senate Foreign Relations Committee where he assists the Ranking Member on issues related to East Asia/Pacific, South Asia and State Department/USAID oversight. In particular, Francisco leads the Committee's efforts towards improving diversity recruitment, hiring and retention at foreign affairs agencies. In addition, Bencosme also serves as the Vice President of the Congressional Hispanic Staff Association (CHSA) and as a board member of the Foreign Affairs Congressional Staff Association (FACSA). A native of Queens, New York he graduated from Wake Forest University before he had a driver's license and is currently enrolled in Georgetown University's Security Studies Masters Program. Lookout for this millennial.
13. Gabriel Kohan (Harvard Law School): At only 28 years of age Kohan is well on his way to becoming a leading expert in MENA policy. Gabriel is a third-year student at Harvard Law School, where he studies international and foreign relations law. He will work for the State Department's Office of the Legal Adviser this Spring, which is the office that provides legal advice to the Secretary of State and the rest of the department's leadership on diplomatic law, human rights law, foreign assistance, nonproliferation and arms control, political-military affairs, and other areas of foreign policy. In 2014 he worked for General Mark Martins, the Chief Prosecutor for Military Commissions, to help prosecute GTMO detainees who were captured in the War on Terror, but doing so in a way that is transparent, consistent with the United States' legal tradition of due process, and seen as legitimate, both here in the United States and abroad. Prior to attending Harvard Law, Gabriel worked in Washington D.C. for three years at the State Department, the Senate, and the Avascent Group, a boutique business strategy consulting firm that advises contractors in defense, homeland security, intelligence, and international development markets. He also regularly publishes op-eds on U.S. foreign policy in the Middle East, including as a blogger for the Huffington Post and as a contributor to the Brooking Institute's national security law blog, Lawfare. He was also a Foreign Policy Fellow at the Woodrow Wilson International Center for Scholar in 2013. Gabriel graduated with a B.A., with honors, in Economics and International Relations from Stanford University in 2009. Keep an eye on this Argentine-American.
14. Ginny Barahona (USAID): Ginny is one of the most influential Latinas you might not have heard of yet. She is currently an international aid worker serving in the Obama Administration as a Senior Advisor at the U.S. Agency for International Development (USAID). She began her tenure as an appointee in 2010 with USAID's Bureau for Legislative and Public Affairs, where she supported efforts to institutionalize USAID Forward -- a reform agenda that aims to achieve high-impact development by creating new partnerships, emphasizing innovation and focusing on results. She also focused on the role of development in national security, worked on strategic communications and outreach for USAID's work in Democracy, Conflict and Humanitarian Assistance and connected the Philippine American diaspora to the Agency's disaster response efforts during Typhoon Haiyan. Before joining USAID, she worked with the International Rescue Committee in the Democratic Republic of Congo; the Afghan Women's Network in Afghanistan; and Sesame Workshop in New York on international Sesame Street co-productions in Bangladesh, Indonesia, Kosovo, Israel, Palestinian Territories, Jordan, Egypt, Tanzania, Colombia and Afghanistan. She began her international career in the Dominican Republic in 2001 as a Fulbright scholar examining parent participation in primary school education. Barahona graduated from Temple University and has two graduate degrees - an M.A. in History as well as an M.S. in Foreign Service from Georgetown University.
15. Heather Wild (State Department): Heather has always wanted to work for the State Department ever since she was a 5th grader. Today she has achieved that dream and so much more. The proud Swiss/Colombian-American works in the Office to Monitor and Combat Trafficking in Persons (TIP). In addition, she has worked in the International Narcotics and Law Enforcement (INL) Bureau, where she managed millions in foreign assistance, developed and managed programs in Haiti, the D.R., Cuba, and Jamaica. Wild has also worked on Haiti's rebuilding efforts and managed over 100 million dollars of foreign assistance. Prior to this, she worked as a Program Coordinator with Secretary Clinton's Office of Global Youth Issues (GYI), where she was one of four original team members that stood up the office. As a result of her efforts, then Under Secretary Maria Otero personally presented award to her "for outstanding performance and teamwork in establishing the GYI office and advancing the Secretary's Youth Policy." When she's not working at State, Heather spends her time serving on the board of HECFAA since 2009 and has founded a nonprofit that provides services to victims of domestic violence here in Washington DC.
16. Hila Levy Williams (US Air Force): The only Rhodes Scholar on this year's list, Captain Levy Williams currently serves an Officer in the United States Air Force. In addition, she has the distinct honor of also being the first Puerto Rican to be awarded a Rhodes scholarship. When she's not working she competes in the Ironman World Championships. She holds an M.A. from Oxford in Biology and Historical Research and attended the Air Force Academy. Keep an eye on this rising star.
17. Jeff Salaiz (National War College): Jeff is currently pursuing his M.A. at the National War College Former. Previously he served as the Director for Central America & the Caribbean at the National Security Council. He also serves as the President of the Pickering and Rangel Fellows Alumni Group.
18. Jenny Urizar (State Department): Jenny serves as a Senior Advisor in the Office of Global Partnerships at State. Previously she served as the Director for Strategic Planning, the Director for Global Engagement and an Executive Assistant at the National Security Council in the White House. In addition she has served as a Policy Associate in the Obama for America Campaign and as a Research Analyst for the Post Conflict Reconstruction Project for the Center for Strategic and International Studies. She holds an MSc in Global Politics from the London School of Economics and a B.A. from in International Relations from Brown University.
19. Jordan Valdes (Podesta Group): Jordan helped launch one of the first western investment publications in Dubai, Kuwait and Bahrain as a 23 year old college graduate. After having her publication profiled by the United Nations, she took her expertise to the Bahraini Prime Minister, who appointed her as an advisor to his court, on a team that launched the first foundation for poverty alleviation and sustainable development in the GCC. Jordan's experience in Washington spanned consulting on a consortium for the President's Emergency Plan for AIDS Relief (PEPFAR) and working to help small businesses get more trade and export benefits through implementation of the President's National Export Initiative at the Small Business Administration. She took her love for trade and foreign policy to the Podesta Group, where she is now a Vice President in the international sector, working with international companies and sovereign governments to advance their Washington and business agendas. Her passion for her family's native Cuba is indulged through her service on the Cuba Study Group, and through family visits to Havana. Jordan speaks multiple languages and prides herself on being a Latina in foreign policy, "Latinos are uniquely positioned to further US foreign policy because we are naturally bilingual and bi-cultural," she says. She credits her alma mater, the Johns Hopkins School of Advanced International Studies (SAIS), for having reintegrated her into the world of US foreign policy after having spent more than three years in the Middle East and Europe.
20. Josué Barrera (State Department): Josue is one of the most influential Latinos at State Department that you might not have heard of yet. In both his official capacity as the Department of State's Diversity Outreach Coordinator and as Vice President of the Hispanic Employee Council of Foreign Affairs Agencies, Josué M. Barrera works to increase diversity and promote inclusion across the agency. He has worked in both Public Affairs and Human Resources roles, connecting the domestic audience with the mission of the Department. The Department capitalized on his outreach abilities by sending him across the country as a recruiter, encouraging diverse audiences to consider a career representing the U.S. to the world. Recently, he moved on to cover communications for the 6th Summit of the Americas in Cartagena, Colombia and then press issues for the Bureau of Educational and Cultural Affairs. In 2012, he was selected to participate in the International Career Advancement Program. He holds an M.P.P.M. from the University of Texas at Brownsville and a B.A. in Mass Media and Religion from Houston Baptist University.
21. Juan Gonzalez (State Department): Juan is among the most-influential diplomatic operatives in US-Latin American relations. Juan serves as the Senior Advisor to Vice President Joe Biden on Western Hemisphere affairs. Since the 2012 election, Vice President Biden has been tasked as the main diplomatic bridge with Latin America, where Juan's voice is instrumental in shaping relationships. With over ten years of experience in the State Department, as well as service in the Peace Corps in Guatemala and on the National Security Council, Juan is someone to keep an eye on.
22. Katherine Caro (State Department): Since joining the State Department in 2005, Katherine has risen quickly through the foreign service ranks, serving in various capacities in Mexico, Brazil, Washington DC, and India. As a Public Diplomacy officer specializing in communication strategies and cultural promotion for the U.S. government, she has spent most of her career in Latin America. In Mexico City, she worked as a Vice-Consul and as a Staff Assistant to Ambassador Tony Garza. In Sao Paulo, Katherine served as the Consulate Spokesperson and helped to create Mission Brazil's digital diplomacy platforms, as well as to lay the groundwork for the opening of the new U.S. Consulate in Porto Alegre, Brazil. She recently completed a tour in New Delhi, India, where she directed the Mission's Indo-U.S. education and exchange programs, and she will soon begin a domestic assignment as the State Department's Portuguese Spokesperson with the Bureau of Public Affairs. She is very proud of her Chilean roots.
23. Lazaro Sandoval (Foreign Agriculture Service): Lazaro serves as the Agricultural Attache to Argentina for the USDA. Prior to this, he served as an Economist at the Office of Agreements and Scientific Affairs and the Office of Global Analysis at the USDA. Sandoval has also served as a Maddy Institute Fellow for Congressman Jim Costa of California. He holds an M.A. from George Mason University and a B.A. from Cal State University Fresno.
24. Dr. Leonardo Martinez-Diaz (Treasury Department): Leonardo serves as the Deputy Assistant Secretary for Energy and Environment in the United States Department of the Treasury. Previously, he served as the Deputy Assistant Secretary for the Western Hemisphere at Treasury and Director of the Office of Policy in the United States Agency for International Development. Before entering government, he was a Fellow and Deputy Director of the Global Economy and Development Program at the Brookings Institution. He also served as Deputy Director of Brookings' Partnership for the Americas Commission, as an Economist at the International Monetary Fund, and as Director of the High-Level Commission on the Modernization of World Bank Group Governance. Before joining Brookings, Martinez-Diaz was a Research Associate with the Global Economic Governance Program at Oxford University, where he focused on the politics of banking reform in developing countries. Martinez-Diaz specialized in International Political Economy, receiving a M.Phil degree in 2001 and D.Phil in 2007 from Magdalen College, Oxford University, where he was a Marshall Scholar. He graduated with honors from Northwestern University with degrees in Economics and Political Science. He is also a Truman Scholar and a Luce Fellow in Indonesia.
25. Marguerite Rose Jimenez (OPM): Marguerite serves as a prestigious White House Fellow in the Office of Personnel Management. She taught public policy, worked with undergraduate students in the global health program, and was a faculty adviser for the graduate student research journal. Since coming to American University in 2005, Marguerite has directed study abroad programs in Cuba, contributed to the creation of AU's Center for Latin American and Latino Studies, served as co-director of the Latino Youth Conference, and worked to increase resources and support for minority and first-generation students on campus. She has also worked for the Council on Foreign Relations and the Institute for Policy Studies. Marguerite's research focused on international health cooperation and expanding access to public health innovations such as vaccines in lower and middle-income countries. Her doctoral dissertation provided a comprehensive history of polio eradication in the Western Hemisphere and she has spent the past several years working on a biography of Dr. Albert Sabin, developer of the live oral polio vaccine. She holds a Ph.D. in Political Science with a focus on global health policy, an M.A. in International Service and a B.A.from Berklee College of Music.
26. Mark Rincon (State Department): Mark serves as the Consul of the United States of America for the Midi-Pyrénées Region. He joined the State Department as a Foreign Service Officer in 2001. Mark Rincón's overseas assignments include France, Chile, Colombia, Tel Aviv, Jerusalem, Brazil, Iraq and Jordan. Mark earned a M.A. in Public Affairs and International Relations from the Lyndon B. Johnson School of Public Affairs at the University of Texas at Austin, an M.A. Degree in European Affairs from the French Institut d'Études Politiques and a B.A. in Political Science and Government from The University of Notre Dame (Indiana).
27. Mary Vargas (State Department): Mary serves as a Foreign Service Officer in the U.S. Consulate General in Jerusalem. Previously she served in the U.S. Consulates of Tijuana Mexico and Karachi Pakistan. The daughter of Mexican immigrants, Mary's parents educated her about the strong disparities between the U.S. and the rest of the world through frequent family trips to Mexico. This motivated her to pursue an international career that would help the U.S. build stronger relationships with its neighbors while promoting international development. Mary went on to pursue a B.A. in International Relations and Economic Development from the Elliott School at The George Washington University and an M.A. in Pacific and International Affairs from the University of California, San Diego. She thanks the State Department and the Pickering Fellowship in foreign affairs for giving her the opportunity to pursue her academic goals and represent her country as a Foreign Service officer. In the future Mary, an economic-coned officer, hopes to work in the areas of grassroots foreign assistance, corporate social responsibility, and other groundbreaking international economic and political development strategies.
28. Mileydi Guilarte (White House): Mileydi is one of the most influential Latinas you might not have heard of yet. A native of Havana, Cuba, Guilarte is the Director for the Central America Strategy at the National Security Council. She is also President Obama's nominee to be the Alternate Executive Director at the Inter-American Development Bank. Guilarte's commitment to international development and passion for promoting democracy and human rights has taken her to countries as diverse as East Timor, El Salvador, India and the Philippines. She has worked for the United Nations, the World Bank, the International Monetary Fund, and most recently at the United States Agency for International Development. Guilarte holds an M.A. from American University and a B.A. from the University of Florida.
29. Mina Garcia Moore (Glover Park Group): Mina currently serves as a Director for the Global Park Group. Previously she served as a senior Policy Advisor for Representative Adam Smith as well as a Legislative Assistant for Congressman Tony Cardenas. Prior to this, she served as an Office Manager, Executive Assistant, Travel Coordinator and Intern at the Committee on Foreign Affairs at the U.S. House of Representatives. She holds an M.A. in Strategic Security Studies from the National Defense University and a B.A. in Political Science and International Development from the University of California, Berkeley. In the Fall of 2008 she was a Robert T. Matsui - University of California Fellow at the UCDC center.
30. Nathalie Rayes (Grupo Salinas/Fundación Azteca America): Nathalie is one of the most prominent leaders in the world of business and international affairs. She currently serves as the U.S. National Public Relations Director for Grupo Salinas, as well as the Executive Director of Grupo Salinas Philanthropic arm in the U.S., Fundación Azteca America. Previously Nathalie served as Los Angeles Mayor James K. Hahn's Deputy Chief of Staff and was also a Senior Policy Advisor to Los Angeles Councilmember Mike Feuer. In addition, Nathalie has served as a Department of State Fellow in the Economic/Political Section of the U.S. Embassy in Cairo, Egypt. Today, her passion for international affairs has led her to become a Presidential appointee to the Board of Trustees of the Woodrow Wilson Center for International Scholars. She holds a M.A. and a B.A. from UCLA. Keep an eye on this star.
31. Oliva Lopez (Peace Corps): With a decade of experience in international development, Oliva Lopez has advised senior leaders at the White House, U.S. Department of State and the U.S. Agency for International Development (USAID) on a range of international development initiatives to end global poverty and combat hunger. Oliva served as Associate Policy Director for the Office of the First Lady where she played a key role in the development of the Let Girls Learn Initiative to expand access to education for 62 million girls around the globe, and is currently helping implement the Let Girls Learn Program at Peace Corps. Having grown up in Tijuana, Mexico, Oliva is passionate about helping others achieve their fullest potential and breaking the cycle of poverty. Oliva sees education as the pathway to opportunity and strides to make higher education a reality for all children and youth, regardless of where they are born.
32. Dr. Osvaldo Gómez Martínez (Gobee Group): The only Gates Millennium Scholar recipient on the list, Osvaldo serves as a Partner for at Gobee Group. Previously he served as an alternate representative to the U.S. Permanent Mission to the Organization of American States (OAS) and member of the presidential Summit of the Americas U.S. team. Throughout his tenure as a U.S. diplomat, Osvaldo successfully negotiated U.S. interests on political declarations and resolutions in five OAS Ministerials, four OAS General Assemblies and the 2012 and 2015 Summit of the Americas. Prior to this, he served as a multilateral affairs advisor for the U.S. Department of State Bureau of Counterterrorism Office of Multilateral Affairs. In 2004, Osvaldo was awarded the Public Policy and International Affairs Fellowship at the University of Michigan and studied abroad at the American University of Paris, the National Autonomous University of Mexico and the Center for Economic Research and Education in Mexico City. Osvaldo received his PhD from the University of Cambridge, his M.A. from the School of International and Public Affairs at Columbia University and his dual B.A.'s from the University of California, Berkeley. Keep an eye on him.
33. Paco Perez (State Department): Recently featured by the State Department on their Hispanic Heritage Month page, Paco was part of a team that received a Superior Honor Award from then-Secretary Clinton for outstanding work in the Operations Center during hostage situations in Algeria, protests throughout the Middle East, and Ebola outbreaks in Africa. He hosted Conversations in America en Español, has done visa interviews in Portuguese, and is currently the spokesperson for U.S. Embassy Cotonou in Francophone Africa. He helped put Benin on the map by working with outstanding YALI fellows, partnering with Akon on solar power initiatives, and training thousands of young African entrepreneurs. Paco is a product of both HACU and CHCI, graduated from law school in his home state of New Mexico, and worked on the House Subcommittee for the Western Hemisphere before joining the Foreign Service in 2008. This diplomatic duo was featured for their efforts to bring more Hispanics into State in a 2013 Washington Post article discussing the low percentages of Hispanics in government. We think Paco is a rising star.
34. Patrick Hidalgo (Future Partners LLC): Patrick is already well on his way to becoming a prominent figure in business and international affairs. Previously he served in the Obama Administration for three years. In his last role he directed the White House Business Council and served as a bridge between the President's economic recovery vision and top business leaders from across the country. In addition to working on major policy issues such as the budget and immigration reform, he spearheaded minority and women business leader engagement strategies, launching the inaugural White House Hispanic Business Leaders Forum and leading the White House Council of Urban of Urban Professionals (CUP) Forum. Previously, he served as Senior Advisor to the U.S. Assistant Secretary of State of Economic and Business Affairs, where he formulated strategy on issues ranging from global entrepreneurship promotion to the US economic response to the Arab Spring. Patrick's business experience includes co-founding MindSight, a company that partners with top American universities and experts to provide leadership training to the private and public sector in the Middle East. He also worked for the strategy team of a multi-billion dollar conglomerate, Dubai Holding, which launched and managed companies in a variety of sectors. In 2012, he also co-founded "En Comunion"an initiative to create a safe space for dialogue on Miami-Cuba relations that triggered a first-of-its-kind coalition of business, political and humanitarian groups in Miami seeking change in U.S.-Cuba policy. In 2008 he served as the Obama campaign's Florida Hispanic Vote Director. Patrick earned his M.B.A. from MIT Sloan, an M.P.A. from Harvard's Kennedy School of Government, and his B.A. from Georgetown University.
35. Ramon Escobar (State Department): Ramon is a Rusk Fellow where he teaches at Georgetown University with the Institute for the Study of Diplomacy. Previously he served as the Colombia Desk Officer and Special Assistant to the Special Envoy for the Colombian Peace Process. Escobar joined the Foreign Service nine years ago and has served in a diverse range of tours covering issues in the Middle East, Europe, and Latin America. In his last assignment, Ramon served on the Colombia Desk where he was primarily responsible for assisting Bernard Aronson, Special Envoy to the Colombian Peace Process, in his efforts to help end Latin America's longest-running conflict. Before this, Ramon was responsible for U.S.-Colombia cooperation on economic, energy, labor, and environment issues. Prior to the Colombia desk, Ramon worked in the Executive Secretariat where he advanced the travel of Secretary Kerry and, before him, Secretary Clinton. When not on the road, he reviewed briefing materials for the Secretary, the Deputy Secretaries, and the Under Secretary for Political Affairs. Before public service, Ramon worked in marketing research for two years. Ramon holds a B.A. in Business Marketing from the University of Wisconsin at Milwaukee and a dual M.A. in International Affairs from Columbia University in New York and Sciences Politiques in Paris.
36. Sergio Aguirre (Samantha Power): Sergio may have one of the coolest and most influential positions in international affairs, Chief of Staff to the U.S. Ambassador to the UN Samantha Power. Previously Aguirre served as a Foreign Policy Legislative Assistant for Senator Tim Kaine. Aguirre is a Brookings Institute fellow from the Office of the Secretary of Defense for Policy. Prior to joining Kaine's legislative team, Aguirre was the Special Assistant to the Under Secretary of Defense for Policy (Michele Flournoy and then Jim Miller). Prior to that, Aguirre worked for two years on the National Security Council Staff at the White House in the Middle East and North Africa office, focusing on the transitions in Tunisia, Egypt and Libya, and working on U.S. policy toward Jordan, Algeria and Morocco. Before his time at the White House, Aguirre spent three years in the Middle East policy office at the Pentagon, participated in a short rotation to the State Department on the Colombia desk, and has experience working for the Air Force on international space research and development agreements. Aguirre is a graduate of Georgia Tech. Sergio was a Presidential Management Fellow.
37. Shakira Isabel Mebarak Ripoll (UNICEF and UN Goodwill Ambassador): The multi-platinum selling Shakira believes that, as an artist, she has the ability to raise awareness about human rights challenges globally and to spur action against them. "I believe that I have to use the resources provided by my artistic career in order to tell people about real problems in the real world, and I know that I have to contribute to the search for real solutions. I'm sure that our planet will be a better place if each one of us will take responsibility for the needs of others." As a Goodwill Ambassador, Shakira has expanded her child advocacy efforts on the global level. Through public service announcements and her participation in fundraisers and other events for UNICEF national committees, she has increased awareness of UNICEF's work in areas such as HIV/AIDS, education and child protection. In March 2010, Shakira was honored by the International Labour Organization (ILO) for her work promoting the advancement of children and youth around the world. In addition, she founded the Fundacion Pies Descalzos which operates schools and educational projects in Colombia, South Africa, and Haiti, feeding and educating approximately 6,000 children.
38. Soledad Roybal (State Department): Not many can say that they work for the "Ambassador to the Internet", but Soledad can. Roybal currently serves as a Senior Advisor for International Communications and Information Policy which is led by Ambassador Daniel Sepulveda. Prior to this role, she served as the Acting White House Liaison at the Department of State, where she advised the Secretary and Under Secretary for Management on all personnel matters relating to non-career appointees within the State Department. Before joining the State Department, Soledad served as Special Assistant and Scheduler for two Secretaries of Labor, Tom Perez and Hilda Solis. She has also worked with Attorney General Janet Reno, members of the New Mexico Congressional Delegation, Governor Bill Richardson, Senator Jeff Bingaman and Congressman Ben Ray Lujan. Soledad has also worked outside of government in New York City in the corporate communications arena and in the non-profit sector with the Brady Campaign to End Gun Violence. Roybal is a graduate of both New Mexico Military Institute and George Mason University where she earned her Bachelor's degree in Conflict Resolution and Peace Studies.
39. Stephanie Espinal (State Department): After joining the foreign service in 2009, Stephanie served her first tour in her parents' native country, the Dominican Republic. She is a CHCI alum and a proud member and former co-chair of the Hispanic Employee Council of Foreign Affairs Agencies (HECFAA). She and her foreign service officer husband Paco Perez are currently serving in West Africa.
40. Zuraya Tapia-Hadley (UPS): Zuraya is also one of the most influential Latinas you might not have heard of yet. She currently serves as the Vice President of Public Affairs for UPS where she works with governments and organizations to advance international trade and other policy priorities. Prior to joining UPS, the Mexican-American Tapia-Hadley was instrumental in forming and serving as the first Director of the Mexican American Leadership Initiative (MALI) of the U.S.-Mexico Foundation. There she linked Mexican diasporas located in the U.S. with opportunities to join development projects and non-profit organizations in Mexico. In addition, she operated binational delegations as well as diaspora initiatives in conjunction with the Department of State's Bureau of Public Affairs. Prior to her work with the Foundation, Zuraya developed partnerships with Latin American missions as Executive Director of the Hispanic National Bar Association, developed economic and immigration policy positions from a hemispheric and regional perspective while at NDN, a Washington, DC think tank, and worked on investor-state arbitration disputes while in private law practice. She holds an LLM from the Georgetown University Law Center and a B.A. from the Fundación Universidad de las Américas, Puebla, A.C.
So there you have it. Who else should be on the annual list? Who are some of the other outstanding Latinos who merit mentions this Heritage Month? Let me know by tweeting at @TheRealJosue.
CORRECTION: An earlier version of the list incorrectly stated the title for Juan Gonzalez; he is the Senior Advisor to the Vice President Joe Biden.