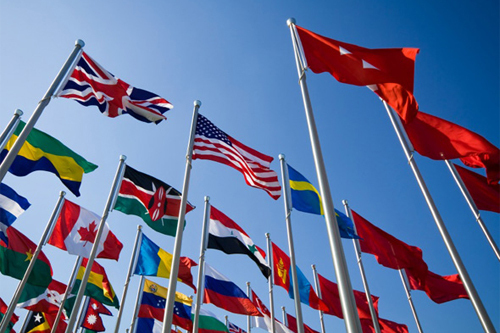 Every year Cultural Tourism DC, in conjunction with international embassies, hosts the famous "Around the World" and "Shortcut to Europe" open house series. This tremendous two day event spaced over two weekends, gives visitors the chance to tour more than 70 embassies where they can learn about different cultures through food, art and music. But what happens if you are not in town during this once a year grand event? If you want a similar effect, consider staying at a hostel.
Now let me explain. Currently, 20 percent of the international tourism population which accounts for nearly $200 billion in revenue is choosing to stay at hostels. Why is this happening? There are several reasons, but quite simply, hostels are really a diplomatic experience due to the people you meet, the food you eat and the social experiences you share together.
The People (Citizen Diplomacy)
If you think about it, tourists are actually citizen diplomats who represent their respective countries through food, language and culture. Meanwhile, hostels like embassies have the unique power of convening tourists from all around the world. As a result, this mélange of Ambassador and ephemeral residence suggests that hostels are today's 21st century embassies.
What this further illustrates is that hostels play a significant role in giving tourists access to discover what their counterparts' country might be like. Consequently, all hostels have an enormous responsibility to "Make accommodations accessible to everyone in order to harness the transformative power of travel," added Russ Hedge President and CEO of Hostelling International (HI) USA, a partner of the parent organization which has over 4,000 affiliated hostels in over 80 countries.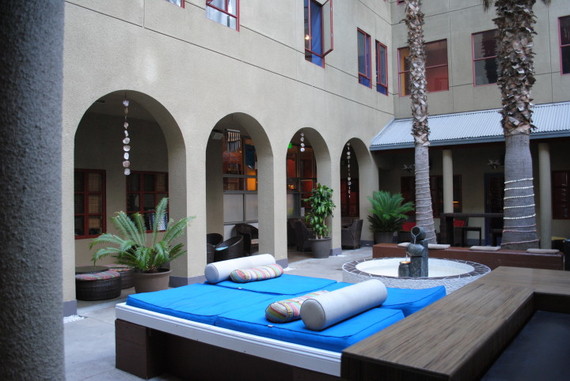 The Cuisines (Food Diplomacy)
In order to make vacations more enjoyable, hostels like HI-USA host global themed dinner nights.
"We try to fuse international cuisines to encourage active participation and dialogue around the table," said Pimnuch Panma a HI-DC Volunteer and Thai food enthusiast. "Sometimes we'll mix an American cuisine with an international dish so that guests can gain a newfound appreciation for the U.S. and another culture," continued Panma.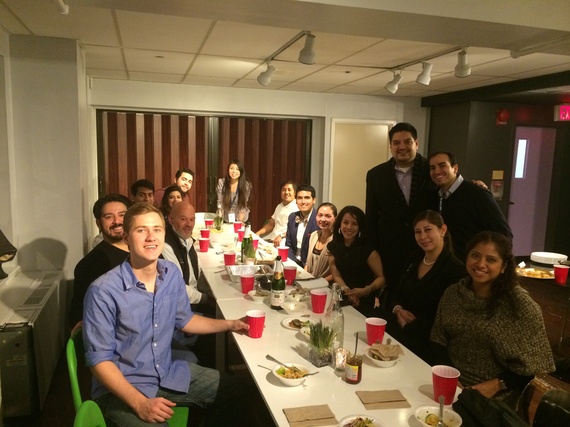 The Social Experiences (21st Century Diplomacy)
Today, hostels are co-hosting events ranging from the "Sleep for Peace" campaign to the first-ever White House Travel Bloggers Summit, all with the goal of bringing people together to champion global engagement and promote mutually beneficial dialogues.
These developments are conducive to fostering relationships among guests because according to a survey released by Chase Card Services, 57 percent of millennial travelers want to meet other people at their accommodation.
What's equally intriguing is that nearly 97 percent of millennial travelers share experiences online with friends and 74 percent post to social networks at least once a day according to the same report. Conceivably, this may imply that those best positioned to help create an unforgettable experience are not staff, but rather locals due to their knowledge of the city. "We cannot achieve our mission of helping all gain a greater understanding of the world and its people without our incredible volunteers," said Fatimata Gakou the HI-DC Activities & Program Coordinator.
Therefore, by leading a tour of the city or taking folks to a baseball game, volunteers can make a lasting impression on guests which will effectively leverage the technologies and networks of our interconnected world to advance a more perfect 21st century diplomacy worthy of many tweets.
The Opportunity
Today there is a big opportunity for improvement. According to the Open Doors 2014 report, only 10 percent of the U.S. population studies abroad. This means that the reciprocal citizen diplomacy experience is not fully felt by the rest of the world if 90 percent of the American population is not engaged in the process.
Even though there are invariably numerous factors such as cost of travel and time, establishing and maintaining reciprocal diplomatic relations by way of exchanges is imperative for peace.
Therefore, in order to get more students abroad, perhaps hostels can help with outreach. For example, "In Chicago we have implemented the program cultural kitchen, which gives kids ages 12-16 from the South side that have never left their neighborhood the opportunity to meet people from around the world," added HI-USA Chairman Glenn Azuma. Consequently "We believe our hostels are a great way for young people to have an international experience close to home and develop their curiosity for exploring the world and understanding different cultures," added Russ Hedge
Furthermore, according to the World Youth Student and Educational (WYSE) Travel Confederation report, 22 percent of respondents want to learn a language during their travels and 15 percent want to gain more work experience.
If this is true, then hostels can be a pipeline for programs such as the Gilman Scholarship and the Critical Language Scholarship, which funds students who want to learn a new language and work abroad.
Thanks to their convening power, hostels are developing international cooperation and mutual understanding among nations by facilitating citizen, food and 21st century diplomacy. If this sounds interesting, then all you have to do is stay or volunteer at one and you too can be part of this international diplomatic movement.