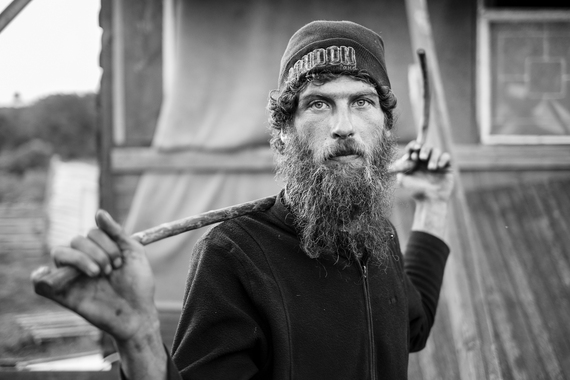 In Nelson Mandela Bay, South Africa, a group of Afrikaans men live on the outskirts of of the coastal city. The photographs I plan to share reflect an intimate look into the lives of these men; how they live, work, and ultimately survive on the fringes of a new South Africa.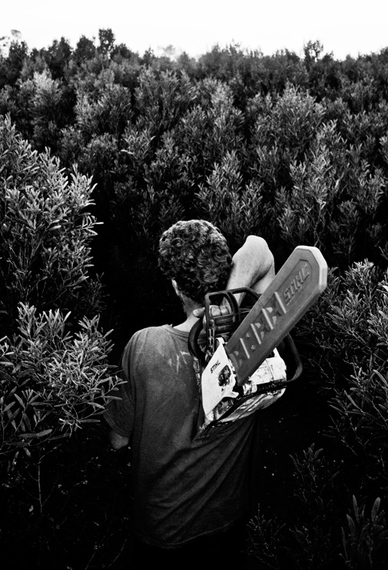 They fell trees and sell the firewood to eke out a living. These men are only a few of about seventy bush dwellers that have settled in various locations surrounding the city of Port Elizabeth.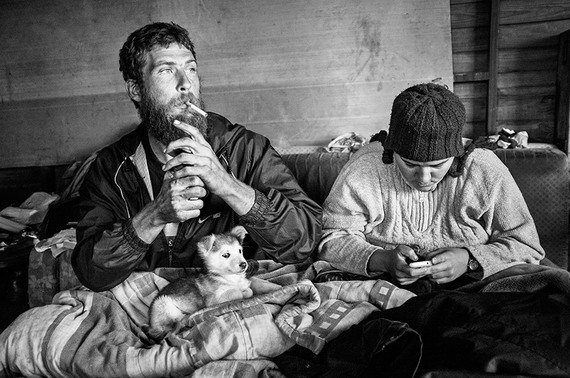 In this small bush settlement, Danie and his girlfriend, plus fellow workers has adapted to function without the everyday luxuries that most of society takes for granted.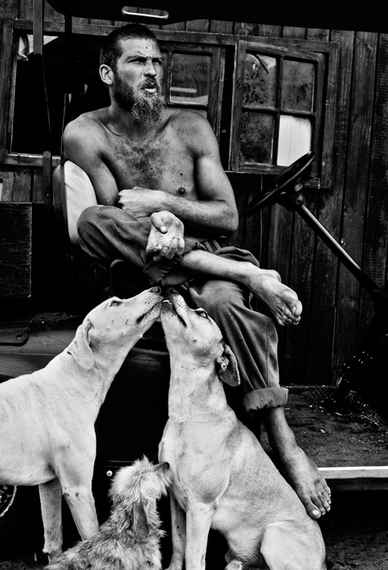 Danie Swart is a young man of twenty-six but he holds the responsibility as leader of the group of wood cutters who come and go. He settled down in the bush approximately seven years ago after a hard life of trying to find his feet. Danie lost his father three months after he was born and lived with his mother and stepfather until he was expelled from school at the age of sixteen. He became self reliant from a very young age, initially he stayed with different people but later he chose to travel and hike around South Africa.
Danie has taken some hard hits in life and was raised with the mindset to fight for his survival. This upbringing has sometimes caused him to lose control and let aggression take over, however I have come to know him as a man with a sincere, honest and friendly heart. He made a conscious decision to leave his past trials behind of all the difficult obstacles that were too much for him to handle.