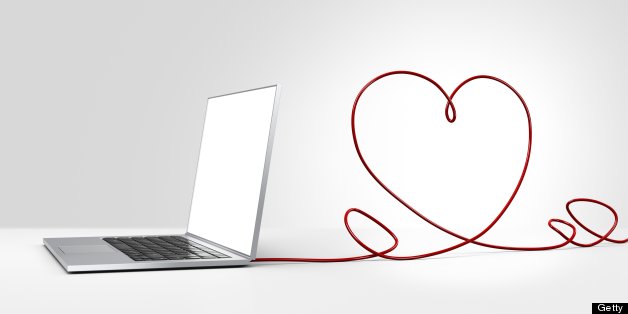 I said in an earlier blog that you can't make these dating experiences up. A couple of my readers claimed that I must be making the anecdotes up, or at least embellishing them. Thing is, other than changing a name or an age or other slight identifier, I am not. I don't have to! This is real life, and we humans are just that strange -- especially when it comes to online dating! Also, for every surprising or even bizarre incident that involved me, when I relate it to others in conversation, they top me.

I am going to give you an incident that happened to me just this week, and then in the next blog tell you a story someone else relayed that topped even my experience.

A man on Match winked at me. I normally don't respond to winks, or even when I am told I am "one of so-and-so's favorites." Having taken the time to write a detailed profile, I would expect at least a short note from anyone interested in contacting me. However, from curiosity, I did click on the wink-sender's profile. He was quite handsome, with chiseled features, a fit physique and what seemed like a solid professional life, though he said he was "semi-retired." I never know what that means. His income was listed as "I'll tell you later." Not that I am looking for someone to support me. But neither do I want to support someone else.

So, liking what I saw and read, I sent him an email. I complimented him on his self-descriptor and nice photo, and told him a bit more about myself. He wrote back, a very long, detailed email. I wrote back and gave him my number. He wrote another very long email, about what he was looking for, and what a caring, warm, loving, passionate, sensitive man he was, how he had "recently moved here from out of state" and how, having lost his wife a few years back to a terrible disease, wanted to start a new life with the right partner. I asked him why he was still unattached. He said the women he met "all wanted a one night stand." That is literally what he wrote. I was, to say the least, surprised.

I haven't seen a woman to capture my heart yet since the loss of my wife. I want a loving, caring, sweet and intelligent woman in my life right now who will love and care for me like I will love and care for her also. I want someone who will always make out time to listen to me like I will listen to her. I love to hold hands and cuddle. I really miss walking on the beach with that special someone and making sweet and passionate love all through the night. I must say I am still single because I have not found any woman yet to capture my heart. Most women I meet are only after me because they think I am good looking and will just like to have sex with me without love being the main objective. I don't want that in my life right now, I want a relationship with love and that will take me forever. I'm not a kid and am not getting any younger. I need someone that will love me forever. Sex is good and I love it, it keeps any relationship burning but love and trust is what makes a good relationship.

That's what he wrote. I found it hard to believe that all the women he met wanted a yes, nice-looking (at least from his photo) 70-year-old for sex, and said so in my return email. He backed down on that a bit. What he meant, he said, was that none of the women he met were serious about building a relationship. I still had my doubts. Something was amiss, but I wrote that emails have their limitations, so why don't dispense with all these long emails and just get on the phone?

In response, no call, but another long email. Again he went into his hopes and dreams. He also said he couldn't wait to speak with me, but "meanwhile" (meanwhile?) isn't it wonderful how we can get to know each other through the Internet, so that when we speak.. and when he takes me out for "a candlelight dinner in Manhattan" we will know so much about each other. And by the way, he asked, would you mind answering a few questions?

He then listed 17 questions... I won't embarrass him by pasting them all in, though I'd love to. The first 15 were innocent enough, though quite personal for one stranger to ask of another... questions like how stable is my life now, how happy was my marriage, did I know exactly what I was looking for in a man, if I came back as an animal what would that be, who do I confide in the most, what are my favorite foods, my favorite color, was I ready to love and cherish a man like him? Number 16 was: What do you do for a living? Since he already knew I ghostwrite books for a living, this was clearly a boilerplate list of questions.

And here was his last question...

17. Do you consider yourself rich, wealthy or poor?

Alarms went off in my mind. I wrote back with two questions of my own:

1. Do you consider YOURSELF rich, wealthy or poor?
2. Are you perchance looking for a "rich or wealthy" woman?

He did respond. His answers were brief; I might even say terse:
1. "I consider myself comfortable" (interestingly, not one of the multiple choices I had been given)
and
2. "I am not looking for a rich woman. I am looking for love."

After that, I never heard from him again.

I am going to leave it at that, with one question for my readers: Why do you think this 70-year-old, "semi-retired" man asked if I consider myself rich or wealthy?

Do you think he has an ulterior motive, or could this be paranoia on my part?
Have you ever had what you felt were inappropriate questions asked of you that made you cut your losses and discontinue pursuing a potential "match."

Maybe I should have said rich AND wealthy.

This might be the one that got away.

My bad.

Back next week.