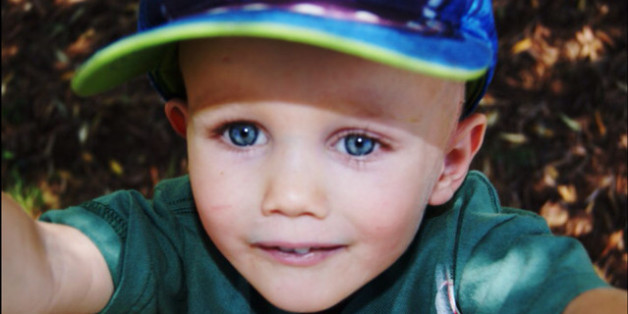 I knew it was a silly, trivial prayer, but I prayed it anyway. There were so many greater, unbearable concerns. My son was 2 years old and had just been diagnosed with Ewing's Sarcoma. Within a period of four weeks, he had undergone cranial surgery to remove a tumor from behind his eye, invasive and painful testing to discover the extent of his disease, blood transfusions, and further surgery to implant a port into his chest. The first round of chemotherapy had caused him such excruciating pain, he ended up back in the hospital on a morphine drip.
So his appearance was the least of my worries. But at the same time, the thought of Andrew losing his soft, blond hair and his long, beautiful eyelashes took my breath away. I could not bear it. So I begged that he could keep them: "Please, dear God, let him keep his hair!" But, of course, he couldn't. And I found myself teary-eyed, wandering the hat racks of Target.
I found a hat. It was a blue ball cap featuring the face, large eyes, and scales of Toothless the dragon (from the movie How to Train Your Dragon). I didn't know yet what an amazing hat it was; I just thought it was cute. But within days, I began to witness its powers. With that hat and a steely glare, Andrew could ROAR and strike fear into the hearts of nurses, doctors, and bigger kids. With that hat and a smirk, he could ROAR and make nurses, doctors, Mommy, and Daddy laugh. With that hat and tears, he could ROAR and let his frustrations out, 2-year-old dragon style.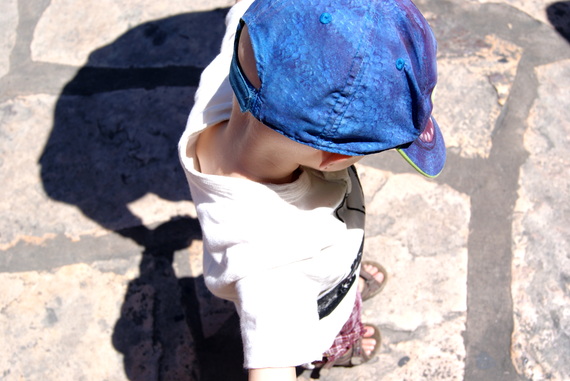 The hat became a part of him and gave him bravery and strength. Before we would enter a doctor's office, or walk onto the playground of his brothers' school, he would take it off, look at it, and make sure he was wearing the right hat. When he discovered that he was, he would place it back on his head and prepare for his next dragon attack. The nurses would scream in feigned fear. "Do your ROAR again, Andrew!" they encouraged. Together, he and his hat charmed and brought joy to the many cold, sterile, and terrifying situations we had to endure.
Last night, for the first time in four years, I climbed onto my bathroom sink, retrieved a memory box from its storage shelf, and sat down with his hat in my hands. I haven't washed it. It looks just like it did the last time he wore it, when I took it off his head, put it away, and prayed with all of my might that we would never, ever, need it again.
Andrew lost every strand of hair and every last eyelash... but they all grew back. This year he is attending first grade. I am so thankful for the provision of this Toothless, beautiful, dirty hat that stood in for his hair as a mighty -- and temporary -- substitute.
And I continue to pray that he will never need that hat, or any other, ever again.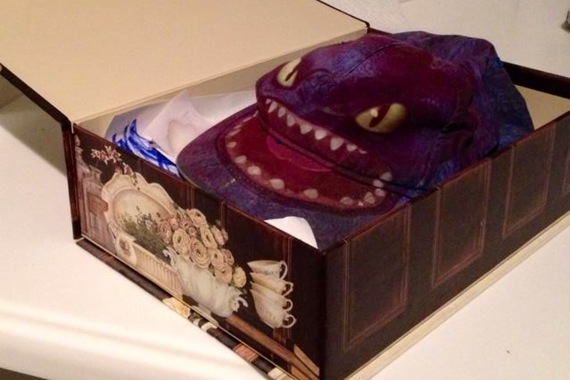 Like Us On Facebook |

Follow Us On Twitter |

Contact HuffPost Parents
Also on HuffPost:
PHOTO GALLERY
Love in One Photo