Mack is back in The Threepenny Opera at ATC in NYC. And we know from the song he can cut without ever showing a trace of red. Kind of like the IRS.
I ask you, is there a better time than April to tie one on? Some use New Year's Eve as their once annual excuse to get snockered. People who ordinarily won't even have a beer on Opening Day will try to drink like a pro on amateur night. And to overdo it in the wee hours of January means dealing with issues of high heels on icy streets.
Ah, but drinking in April to nurse your misery makes sense. The weather is fair, our wallets are a shade lighter and will we ever need it more?
Make this recipe by the pitcher full. You can share with others (for of course, misery loves company) or you can wander about your house sipping from the pitcher, playing private drinking games.
I think it is safe to say that Mackie never paid taxes. Not even sales tax on a pack of gum if there had been gum or sales tax if and whenever he lived. Polly Peachum may have succumbed to Mack's charms under the influence of such a concoction.
Here at Sweet Hospitality Group our Drink Dramaturg, Michael DeMono has created a delicious knife. Threepenny as you probably know was based on John Gay's 18th century Beggar's Opera, hence...
The Beggar's Cup
1 1/2 oz Gin
3/4 oz Pimm's No. 1
2 Cucumber Wheels
1 Mint Sprig
1 1/2 Tbsp Superfine Sugar
3 drops Bittermens Burlesque Bitters*
Tonic
Muddle cucumber, mint and sugar in a mixing glass
Add gin, Pimm's, bitters and ice
Shake and strain into a highball glass filled with ice
Top with tonic and garnish with a cucumber wheel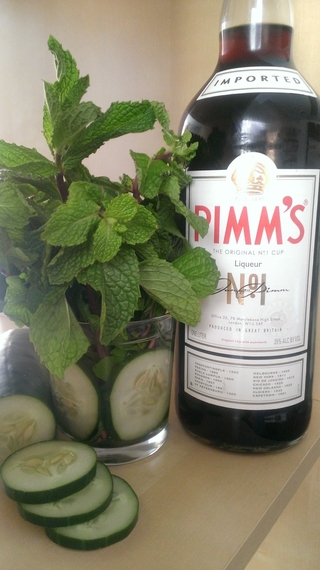 *Find Bitterman's Burlesque at a high-end liquor store or shop for it easily online; it's a botanical infusion of Acai berry, Hibiscus and Long Pepper.