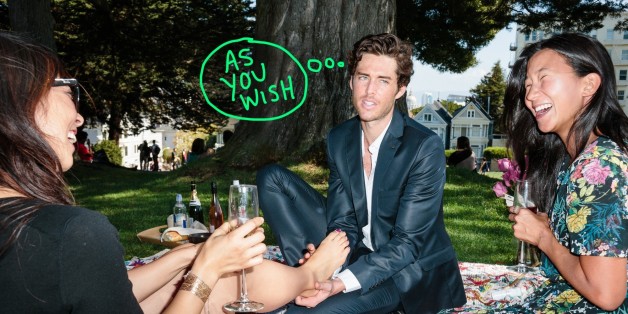 "ManServants" are not hookers. They are not escorts. They are not gigolos.
Dalal Khajah and Josephine Wai Lin -- the two women behind the freshly launched, completely real San Francisco business that sends attractive men to do the bidding of (mostly) female clients for an hourly rate -- would emphatically like you to know this.
"The Ladies" of ManServants (not my embroidery --"The ladies" is their shared email address) emphatically wanted me to know this when they made nervy, cautious arrangements for me to experience their "signature service" in the American citadel of sex work and absurd technological enterprise.
Read the full post on Matter, where it first appeared.
Follow posts like this from Matter on Twitter and Facebook.
Photo by Peter Bohler.