I am a gal torn between two worlds! Literally! Last week, I was at the Sundance gala in NYC that honored Glenn Close. The theme of the gala was 'Here comes the sun!' I stood inches from her as she posed for her pictures and got the opportunity to take a few pictures of her myself. Hey, she actually favorite my tweet on the event later on that same week!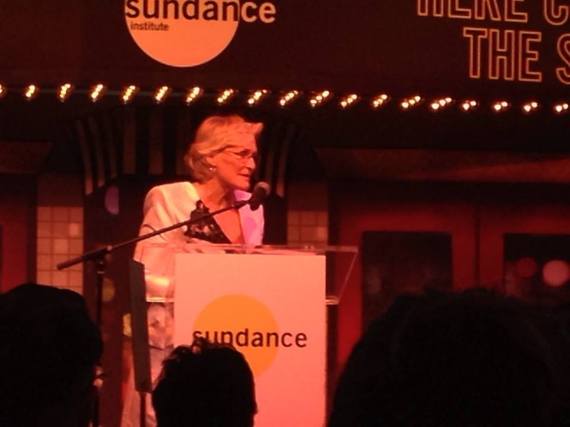 It is not so strange that I find myself at these events; after all, my mentor Pat Mitchell is a Vice President of the Institute. This does absolutely nothing to take me up the food chain off course. Pat once said to me that it was harder to get into Sundance than it probably was to enter into Harvard! I am finding out that this is very true... In a few months after entering into Harvard, I applied to enter my script into the Sundance screenwriter's lab. I got a very nice note at the end of the process, that my script had been considered to the very end, but unfortunately didn't make it into the lab. The competition was just too stiff and mind you, I can bet that my script being based in relatively obscure Africa did not help none. I did get very nice feedback from them though, which I plan to use as marketing quotes. As we speak, I am in pre-production for this feature.
A journey that has exposed me to the most fascinating market you can imagine. Over the next couple of months, I will endeavor to share my experiences with you as I navigate this world. First thing you should note, is that no film in sub-Saharan Africa probably gets done with a budget exceeding $100,000 (lets see if I can beat that!) Maybe a few in South Africa gets done around that budget; but then, when it comes to films made from Africa and its success as a market, SA may range down the ladder.
Second fact to note, that Nollywood (the Nigerian film Industry), leads the continent's film industry to be the second largest film industry in the world! Go figure. Whatever you think of the films that come out of this market, you have to admit that they must be doing something right. The Nigerian film industry is about the country's second largest contributor to GDP.
As I do my homework on my project, I remain torn. Which model do I follow? As a filmmaker, I attended the National Film and Television Institute in Ghana -- one of the best film schools in Africa -- and I have worked in production for an appreciable amount of time in the market to know what one means when you say the word 'boot-string' or 'gorilla film making!' I also have a diploma from the New York Film Academy. Well, all this leaves me in a very unique position...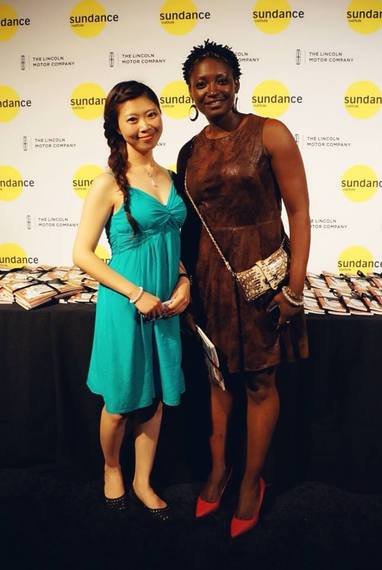 My ultimate goal is to close the gap between these two major film traditions. Will this goal break my film or make it? Is there, can there, be a meeting point? Are there lessons to be learned and perhaps bridged on both sides? These are the questions I go to bed with. Today I got Stacey Parks' The Insider's Guide to Independent Film Distribution. I also entertained myself a bit at filmspecific.com. Great material so far. I convince myself that the essence of storytelling is about the human story -- that the human story, when well told, crosses boundaries. Growing up, my favorite stories were Indian. I could sing the songs right through, and still do! I tell myself that it doesn't matter where your film is based, once you tell the story well and maintain good values. I do have a story to tell and I am passionate about my craft. But I am an entrepreneur as well and so it remains critical that the film makes its money back.
This is my question: How do I make a film that is universal and crosses boundaries, but stays unique to its subject and values? How do I tell an African story that is really global? How do I make a 'gorilla movie' based in Africa that gets taken seriously by distributors? How do I avoid the big issues around piracy in Africa? How do I make this an African film, without it remaining African?
Stay with me as I go through these issues. They will break me or I will break them down. The ride will be interesting nonetheless!