On April 17, 1955, two weeks short of my third birthday, Roberto Clemente debuted in major league baseball with the Pittsburgh Pirates.
I was still living in Puerto Rico, but I know from oral history that my father and just about every Puerto Rican baseball fan on the island was near any radio within hearing distance to listen to the transmission of the pride of Borinquen being introduced.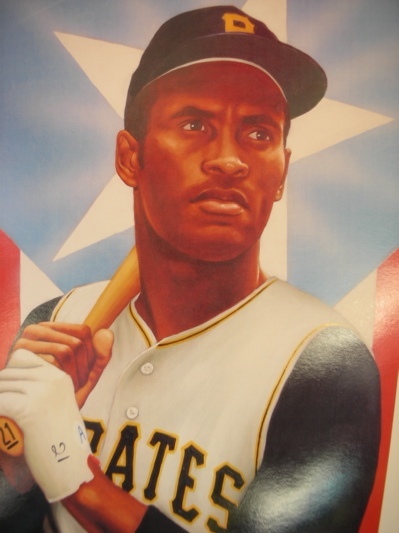 Clemente was not the first Puerto Rican to play in Major League Baseball, that distinction goes to Hiram Bithorn, for which the stadium, "Hiram Bithorn" in San Juan is named. However, Clemente was the player that many Puerto Ricans were counting on to ride on his back to make Puerto Ricans on the island proud. Unlike Hiram Bithorn, who appeared to be white and with clear hazel eyes (that's why he was able to play before Jackie Robinson entered baseball to break the color barrier), Clemente was black, was discriminated on because of his color, but also because he could not speak English. Also unlike Bithorn, Clemente was outspoken.
Those who followed on the island and on the mainland knew of the injustices that Clemente suffered. They knew of the Brooklyn Dodgers who first signed him, but did not really want to play him. They really wanted to keep him from their competitors, the other National League teams. That is why they sent Clemente to the boondocks, up to their Montreal Canada farm team where no one would know of Clemente. They hardly played him and when they did it was only for a few innings. If a scout from another team was present, they would immediately sit him down so that would not see him play.
This frustrated the young player from Carolina, Puerto Rico who often wrote to his parents back home and told them he wanted to quit. Today, we are all grateful that his parents kept encouraging him to stick it out and so he did. He was so good that the little that the other scouts got to see of Clemente, a hard hit to different parts of the field, a catch in the out field, or a throw from right field to home, or third was enough for the Pittsburgh Pirates to select Clemente as their No. 1 draft pick as he was not protected by the Dodgers and the rest is history.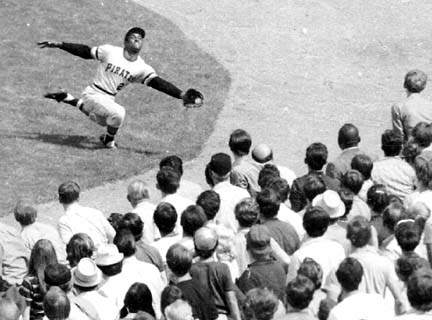 Clemente is still regarded as the best defensive right fielder and possibly the best throwing outfielder in baseball history. His 12 gold gloves, 3,000 hits and .317 batting average helped propel him to becoming the first Latino inducted into the baseball Hall of Fame.
His untimely death in that fatal airplane crash on December 31, 1972 to help the victims of the Nicaraguan earthquake was the zenith of his contribution to always helping others less fortunate than himself.
His quote that "any time you have an opportunity to make a difference in this world and you don't, then you are wasting your time on Earth" is an example of the greatness and why in his second home of Pittsburgh, he is still remembered as "The Great One."
It is with this deep pride and love that we in Latino Sports commit ourselves to continue to support the Retire 21 campaign. We do this to help Major League Baseball understand that retiring Clemente's No. 21 throughout all of baseball is the right thing to do for the future of a game. Baseball today needs to remember and value heroes like Roberto Clemente, not just on Roberto Clemente Day and with the Roberto Clemente award ceremony during the World Series, but everyday when a young child walks into any stadium in America and sees the No. 21 in the outfield and asking, "Who was No. 21?"
We urge the new baseball commissioner Rob Manfred to do the right thing for baseball and retire Roberto Clemente's No. 21. Baseball needs a facelift and retiring Clemente's No. 21 is a move in the right direction.