Last Sunday, August 17, Orchard Beach in the Bronx held its second Salsa concert in as many weeks dedicated to the Retire 21 Campaign. Hundreds of Salseros were entertained and danced to the great sounds of Nelson González and his All Stars while volunteers collected signatures for the Retire 21 Campaign. Last week's concert featured the legendary Tipica 73. Volunteers also collected signatures from many Central Americans in Sound View Park in the Bronx.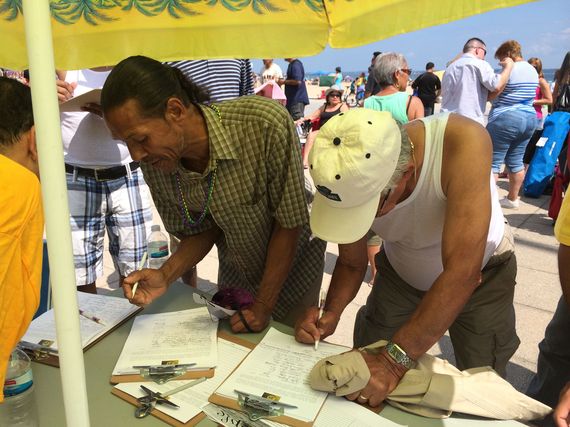 This is all part of a new phase of the Retire 21 Campaign to retire Roberto Clemente's #21 from Major League Baseball. The ongoing movement that started in 2006 has been growing with new energy coming from new members (called Ambassadors for Clemente). Conversations were also held in Mayagüez and Cabo Rojo, Puerto Rico with government and local business leaders who have shown interest in supportive the campaign. Several of the businesses agreed to have petitions at their establishments for customers to sign.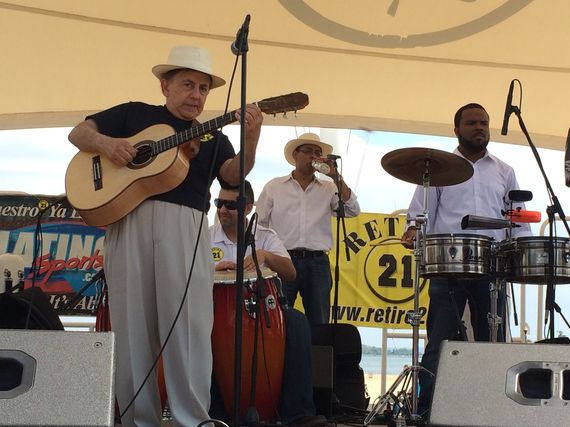 The campaign to retire Roberto Clemente's number 21 is now in its eighth year and has accomplished quite a bit. It has worked with over 12 cities throughout the United States that have all passed resolutions, or have issued a citation urging the commissioner to retire Clemente's #21. It has also worked to get six municipalities in Puerto Rico to do the same. In addition the campaign has also been on numerous TV and radio programs promoting the movement.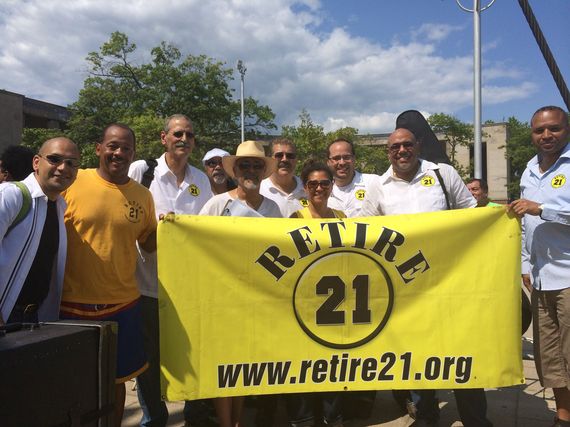 The campaign also launched its new and improved website, www.retire21.org, where it is now easier for everyone to sign the petition. The campaigns efforts were highlighted in March when the Multi Cultural Music Encounters organized an entire classical composition that was written, conducted and performed for the retire 21 campaign at Lehman college.
These efforts are part of a strategy that was discussed by the campaign's organizing body in November of 2013 where it was agreed to refocus more attention on the petitions and present them to the new baseball commissioner when he takes over the helm in January 2015 from exiting commissioner, Bud Selig who has not been supportive of the idea to retire Clemente's #21.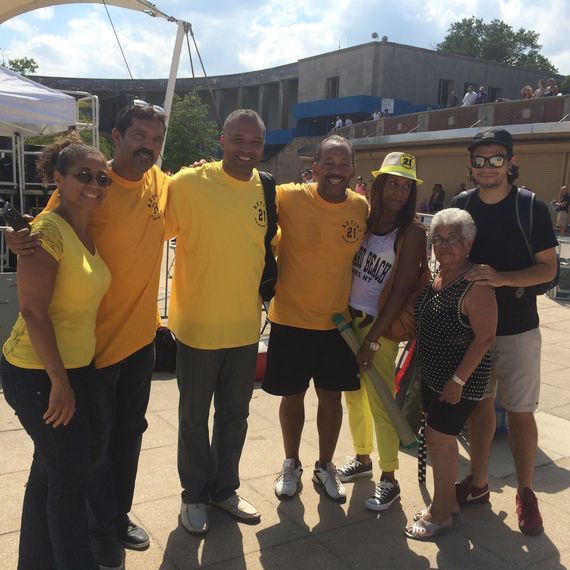 The campaign has also expanded its advisory board and it is now recruiting for ambassadors for the campaign from cities throughout the country and Puerto Rico. One of the new ambassadors, Mr. Ruben Ríos is a long time community organizer and a senior Puerto Rican community leader who is on various boards of directors and in particular on the Bronx Puerto Rican Day Parade board. Another new Ambassador, Mr. Julio Zayas will help spread the message throughout Florida's growing Puerto Rican community.
If you want to join the campaign, or help with the petition drive, please call 718-402-9310, or write a comment below.