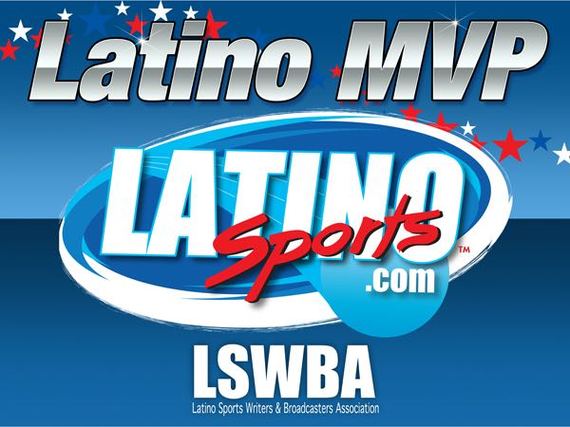 We were a bit delayed this year, but the results are finally out for the prestigious Latino MVP awards, now celebrating their 25th year in existence. The award is considered the most prestigious award given to Latino Baseball Players and voted on by members of the Latino Sports Writers and Broadcasters Association (LSWBA).
There were some problems with this year's vote as it was the first year that the vote was conducted exclusively online, and as a result there was some confusion as many members were waiting for the customary paper ballot.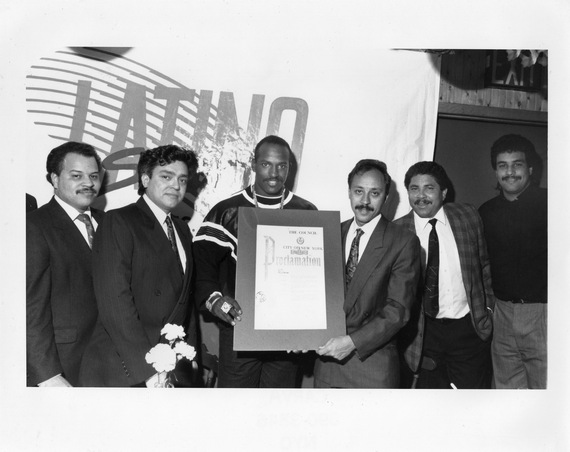 The First Latino MVP Award given in 1990 for the 1989 season to Ruben Sierra
The awards started in 1989 when Ruben Sierra was overlooked by the Baseball Writers Association of American (BBWAA) for the American League MVP and gave it to Robin Yount of the then-Milwaukee Brewers. Yount had a good year as well, but the young Sierra playing in his third year with the Texas Rangers had led the league in five of the offensive categories. Many sports writers, especially those from Puerto Rico and many cities in the mainland with large concentration of Puerto Ricans and Latinos believed Sierra should have been the American League MVP.
That year, I was in Puerto Rico vacationing with my family when I first learned about Sierra. I stumbled onto a group of sports writers in the hotel who were having a heated conversation about the BBWAA vote and how they had overlooked Sierra.
I got involved in the conversation and learned the details to which I too became agitated and stated that I would organize a group of South Bronx friends and children to meet Mr. Sierra when his team came to play in the Bronx and would present Mr. Sierra with an award before entering the stadium (that is the short version of that story, one day I will write the full more interesting version).
That was how the first Latino MVP award was given. It was from that event that Latino Sports was born and since that day in 1990, we have been organizing the award on a yearly basis. I believed then as I believe now that the award is to allow Latino players to get the recognition that they deserve and become the role models that many young Latino children need to see.
25th Annual Latino MVP Winners
American League Latino MVP
Miguel Cabrera, Detroit Tigers
National League Latino MVP
Giancarlo Cruz Michael Stanton, Miami Marlins
American League Latino MVP Pitcher of the Year
Félix Hernández, Seattle Mariners
National League Latino MVP Pitcher of the Year
Johnny Cueto, Cincinnati Reds
American League Latino MVP Relief Pitcher of the Year
Dellin Betances, New York Yankees
National League Latino MVP Relief Pitcher of the Year
Rafael Soriano, Washington Nationals
American League Latino MVP Rookie of the Year
José Abreu, Chicago White Sox
National League Latino MVP Rookie of the Year
Jorge Soler, Chicago Cubs
American League Latino MVP Designated Batter
David "Big Papi" Ortiz, Boston Red Sox
Juan Marichal Latino MVP Distinguished Pitcher of the Year
Bartolo Colón, New York Mets
Latino MVP Gold Glove Awards
Yadier Molina, Catcher - St Louis Cardinals
Adrian González, 1st Baseman - Los Angeles Dodgers