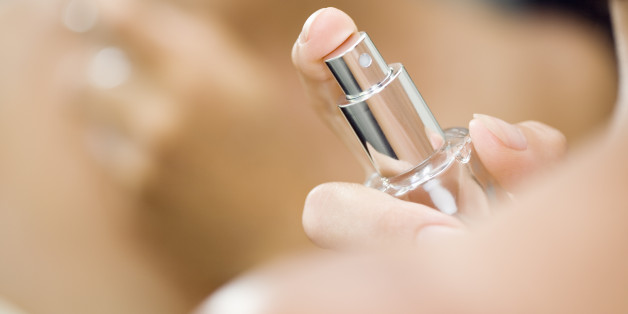 Finding your signature fragrance is a journey. I'd like to think there are fragrances for every stage of our lives, and the choices are endless. Fragrance also carries a sort of sentiment, as I remember my first ever real perfume was Clinique Happy. Now every time I smell it, I think of being a teenager again. *Shudders*

Now that I'm a working girl (excuse me, working woman) in New York City, finding a signature fragrance has become more of a hunt than a journey. I've decided on Viva La Juicy as the scent for my early twenties; it's feminine, not overwhelming, has an amazing bottle that looks great on my vanity and super easy to layer.
Here are five things I've learned about picking a perfume that's perfect for any occasion:
#1: This tip is one of, if not the most important of them all: Please do not buy fragrances before you try them. And I do mean TRY. Wear it for a couple of days -- most perfume counters have samples, so this shouldn't be a problem. This way, if a fragrance doesn't make all of the points on your checklist, you don't waste a fortune.

#2: Anything with the word "sexy" in the description or name should be saved for a night out. (But if you have an office crush, spritz on, girl!). It's great to carry your sexy fragrance in a rollerball or travel atomizer, and you can easily switch from business to casual.

#3: Layering is essential to ensure lasting power. I'll layer body sprays with my daytime fragrance to make it last longer just as long as they have similar notes or undertones. You can also layer essential oils (organic/health foods stores carry these) on your pulse points to make your scent last all day.
#4: For sweet, floral fragrance lovers like myself, look for perfumes with hints of vanilla and caramel that are not too abrasive. They're ideal for spritzing on for a regular workday or brunch.
#5: Sometimes you need -- as a friend of mine refers to it -- a pantsuit, which is a muskier scent that commands attention from both men and women. Key notes to look for in a fragrance like this are musk, oak and citrus. And they are often described as an "oriental" or "woodsy" fragrance. These notes are not only heavy and long-lasting on the skin, but are also not as polarized.