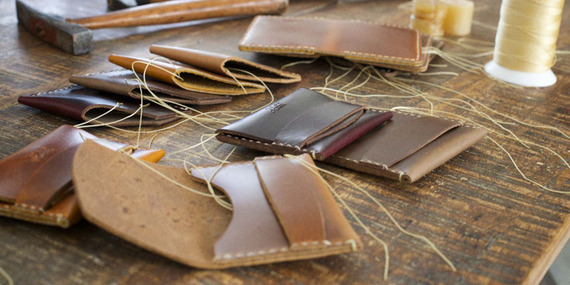 Those with an affinity for classic movies might immediately recognize the name Jim Stark and associate it with James Dean's emotionally-charged character in Rebel Without A Cause, but for those who didn't grow up in that era (or didn't have parents who had a healthy addiction to TCM) it might just be the name of a cool new accessory brand. J. Stark is a new, American company that offers quality, hand-made leather and wool accessories that inspire everyone to connect with their inner rebel. Sitting down to chat with the founder and designer Erik Holmberg, we discussed trends in men's fashion, the quality of American-made goods and his hometown of Cleveland.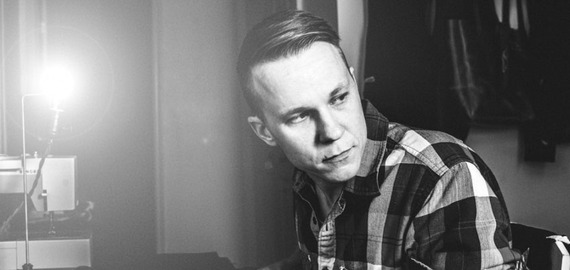 Holding a degree in computer science, Holmberg had a career in technology for over ten years, working for tech companies and designing ephemeral programs that were forgotten the moment they served their purpose. "I'd work on projects for a month or two at a time and then I'd show people, and they would enjoy it and really appreciate what I'd done, but you could tell that because of the medium of it that it sort of left their consciousness, and didn't really have as much of an impact on people as I thought it would," Holmberg explains. "And it sort of troubled me that when electricity wasn't available that all the work that'd been doing wouldn't be available either, so I wanted to create something with my hands, something tactile that lived on in the world in a non-digital sense."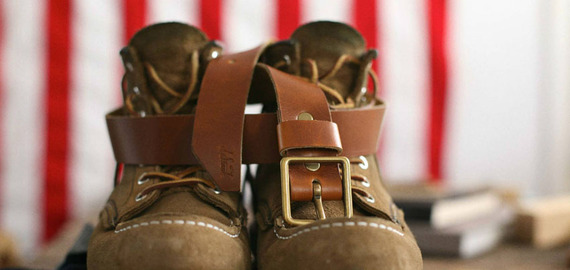 Leaving behind his tech-heavy background, he began J. Stark a little less than a year ago and was almost immediately rewarded with some of the most meaningful work in his life. Using good, old-fashioned hard work and quality materials, Holmberg began working with his hands again and creating things that people could cherish for years to come--with or without the use of electricity. "I don't have formal experience or training when working with leather, but I did take a sewing class when I was in eighth grade so I knew I was capable of doing that and capable of working with my hands from doing some other things growing up--like building a bike from spare parts and working on my car," he explains. "I've been teaching myself and learning along the way through each generation of the products I've been creating." And while a shop class in junior high might not be the best way to start a business, we can definitely admire the impression it made on him.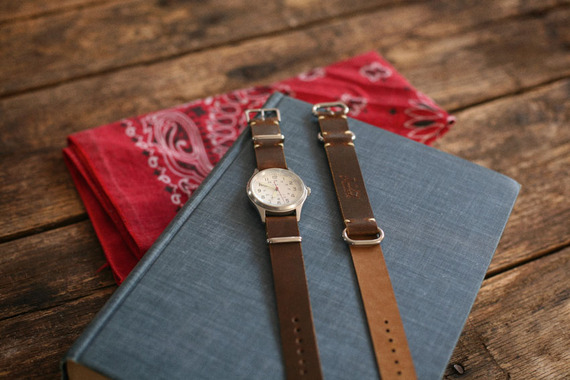 And with such a die-hard love of the American work ethic, it's no surprise that his inspiration comes from none other than his mom and pop. "My parents are a huge inspiration to me, I don't know if everyone feels that way about their parents, but they really gave a lot of themselves so that me and my two older sisters could have a better life than they had," Holmberg explains. Realizing that his parents were once the same rebellious teenagers that he once was (and that James Dean's character was), allowed him to feel a connection with them and his hometown. "I'm from Cleveland which is kind of an old, dying-out, steel town that not many people know about, so they don't really speak highly of it, but it's a beautiful place and a lot of what made me who I am today. It's sort of a tribute to my parents and the city of Cleveland, and [the products are] all named after streets that are in downtown Cleveland that my parents grew up on, that I went to as a kid when my grandparents lived there, and that I still go back to when I visit Cleveland."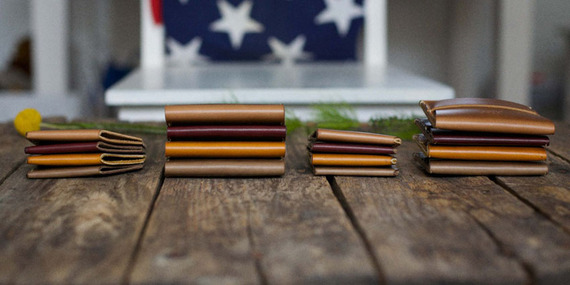 So was the brand named to capture the rebellious spirit of it's namesake character? Actually, when asking about the meaning behind the name, Holmberg had a surprising answer. "I think the best way to connect with people is through shared experience and being vulnerable, and I think that a good time period when we were vulnerable and also had the experiences is during young adulthood and those late teenage years when we're trying to become an individual," he explains. "I think everyone's gone through that so I picked out a movie and a character of a person who goes through those things that we've all gone through, and that's sort of the thread that runs through all our lives that maybe we can connect on." We've heard of some pretty fun and creative names in the fashion industry, but this might be the one with the most heartfelt meaning.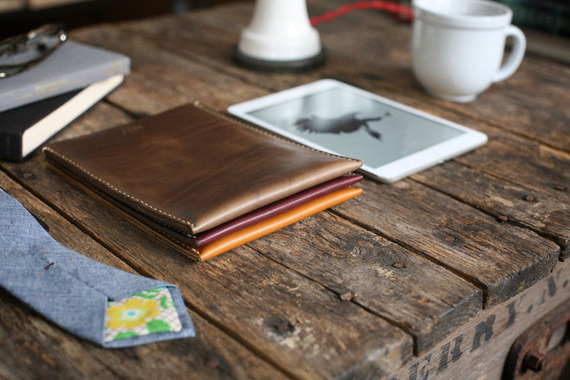 The pieces in the collection don't scream angst-ridden, teenage rebellion with metal studs, safety pins and hanging chains, but are rather the opposite with simple lines and minimal detailing. "The design in general, of everything I try to create, I want to be timeless and sort of authentic," Holmberg says. "If you picked up my product 10 years from now or 20 years from now you wouldn't be able to tell the date that it was made, and I think that that happens when you try to capture sort of the essence or the need that the product's serving in the best manner possible." And it's this idea of being able to hold onto, and actually utilize, a piece without impressing upon each man's individual style that Holmberg is striving for. They are simple pieces that can be passed down from father to son.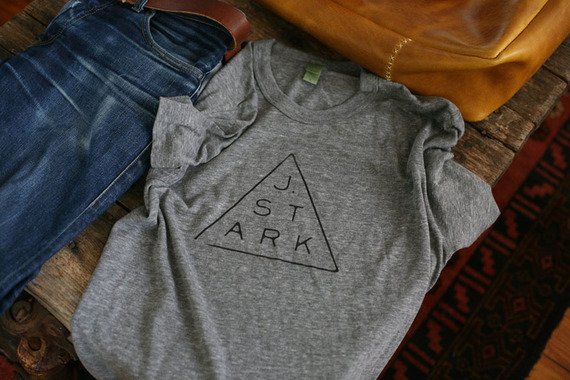 While some men prefer bits, baubles and logos of every manner covering their accessories, Holmberg is following the trends--resurgences in classic shapes, vintage designs and nondescript facades are among some of his favorites. "[Men] don't want to wear something with a huge logo on it that you can tell 'oh that's Gap or that's Louis Vuitton or whatever,'" he assures us. Nor does he want customers to feel concerned about wearing in or scuffing up the leather, so he distresses every piece beforehand. "I want people essentially to use the product, so I think if it already has a couple scratches on it then they won't feel bad scratching it up, or using it, or beating it up, because I think that actually is really what makes it your own," he explains. "When you have a wallet and it starts to get dented or scratched by the way it carries in your pocket, that's how you make it your own. I don't want people to feel bad about it; I don't want people to buy something and set it in the corner just to look at it because it's pretty."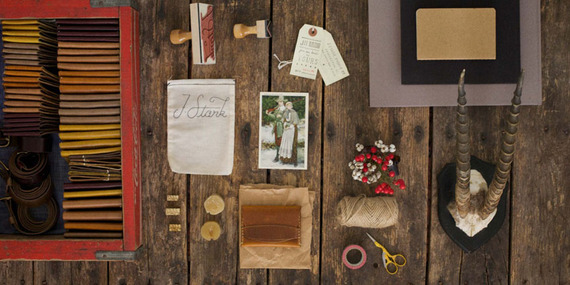 And that's some fancy leather he's breaking in. J. Stark is comprised exclusively of Horween leather, an American family brand that has been in business for over 100 years, and has a very specific process on curating and tanning their pieces--something that Holmberg appreciates. For his wools he draws from Abraham Moon & Sons in the United Kingdom--the same wool that one of our favorites, J. Crew, uses. For Holmberg, using top quality materials while still trying to be eco-conscious (it is leather after all, there's only so much one can do), is one of his biggest priorities. "If using leather contributed to the killing of more animals then I'd probably stop using it," he says. "What I'm really trying to do is--I know that those animals are being killed for their meat, and I really just want to make sure that all pieces of the animal are used down to the skin and the leather." And he uses every piece of leather in-shop as well, keeping leftover remnants for smaller straps, pulls or parts. Plus he couldn't imagine throwing away such high-quality fabrics--it's all about quality over quantity. "I think the modern man is more interested in buying one item that lasts a really long time, [rather] than two or three items that break down easily that you have to keep replacing," he explains.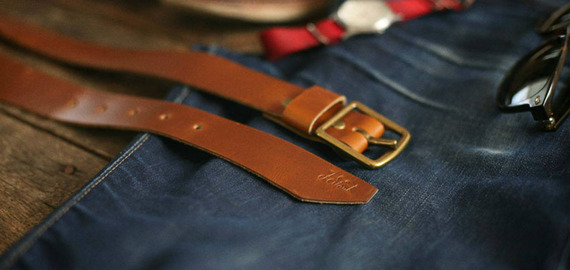 With so much work, research and sourcing that goes into the J. Stark brand, we had to wonder if the switch in careers gave him the deeper emotional connection he was looking for--turns out it was. He speaks softly, "the reaction when you give something that you've made with your hands, that can be touched and felt and passed around to people, I think is a much deeper, much more visceral reaction than I think will ever be able to be achieved digitally."
J. Stark is available online and priced from $24-$100.
By Marissa Stempien
(Photos Courtesy of J. Stark)