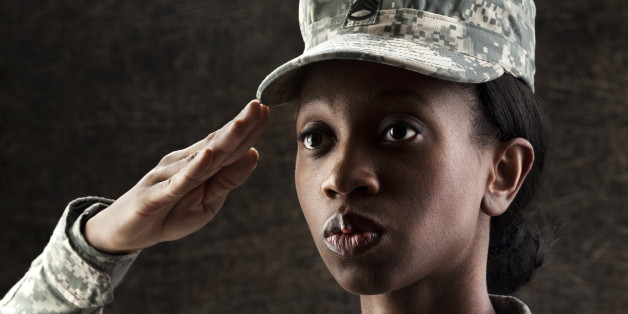 Many veterans who return from active duty encounter a difficult transition to civilian life. There are no parades or celebrations to welcome them home from war. Instead, they come back to a poor economy in which jobs are scarce and a housing market crash that is seeing only a very slow rebound. Finding a job that matches their education and military experience proves tough. Most businesses are unable to take advantage of veterans' transferable skills. Like most civilians, vets want to work.
A recent report from the Social IMPACT Research Center at Heartland Alliance reveals the economic status of veterans in Illinois:
There are approximately 76,000 new veterans already living in Illinois;
Illinois had the fourth highest unemployment rate of all states for new veterans in 2010, at 13 percent;
Of all the new veterans in Illinois, 7 percent live below the poverty line, which is $11,170 for a single person and $19,090 for a family of three.
Also, 12 percent of new veterans are low income, living between 100 percent and 200 percent of the poverty line.
U.S. Army Reservist Fatimah Muhammad can relate. After returning from Afghanistan, Fatimah was unemployed for a year. Now that she's back in Chicago and on her feet, Fatimah dreams of one day opening a restaurant and the Women Vetrepreneurship Program (WVP) of the Women's Business Development Center (WBDC) is helping her do just that.
As a Staff Sergeant, Fatimah had 10 years of military service under her belt. She has been in the Army Reserves since 2006 and previously served in the Army National Guard from 1999-2001. Although she comes from a military family (her father is a Vietnam veteran, one of her brothers is in the Army, and her cousin died in the U.S. Army Blackhawk crash), Fatimah said the camaraderie of the military is what attracted her to serving.
During her tenure in the Army Reserves, Fatimah was deployed to Iraq for a year and Afghanistan for a year. She is one of the 2 million American troops that have fought in the Middle East since 2001. Her day-to-day activities during her deployments included improving the justice system by working with civilians, Iraqi and Afghan government officials, judges, law enforcement, human rights organizations, nongovernmental organizations (NGOs), village elders, women and women's rights organizations. Her service has earned her several military awards and the prestigious U.S. Department of State's Meritorious Honor Award given to her by former Ambassador to Iraq, Chris R. Hill.
According to the Bureau of Labor Statistics' 2012 annual report on veteran's employment, 8.3 percent of women veterans faced unemployment, while male veteran unemployment dropped to 6.9 percent. Although the statistical sample for women veterans is small, the fact that their unemployment rate did not decline in similar measure to their male counterparts highlights the urgent need to take bold action.

The Women's Business Development Center recognized that the qualities veterans possess, including being a resourceful problem solver, persevering through adversity, being willing to take risks and having a can-do attitude, are the same ones that make successful entrepreneurs. So, they took action. After a year of research, the WBDC discovered that there was only one program in the United States (Veteran Women Igniting the Spirit of Entrepreneurship (V-WISE)) that provided women veterans with the tools they need to become successful entrepreneurs. In January 2013, the WBDC partnered with the Illinois Department of Veterans' Affairs to form the Women Vetrepreneurship Program, a unique opportunity to pursue self-employment or business ownership as a pathway to economic security and independence.
As luck would have it, during her time of unemployment, Fatimah heard about the Women Vetrepreneurship Program and immediately signed up. Although the program was new, Fatimah said that she believed in the program. "I felt comfortable with them [the WBDC team] and around them. I trust them with helping me with my dream," Fatimah said.
WBDC celebrated the first anniversary of the Women Vetrepreneurship Program by launching "Back to Basics: Building Your Business Boot Camp" (B2B) in partnership with The PrivateBank. The PrivateBank will operate and manage a microloan fund specifically for the B2B program graduates, as well as provide content advisers and mentors to participants. This year, the Women Vetrepreneurship Program will engage over 50 women veterans in 250 hours of business counseling through six to eight workshops. The program hopes that at least 25 women will complete their business plans. Women veterans in the program also receive no-cost child care services during program participation.
Nicole Mandeville, a Desert Storm Army veteran who serves as the director of the WBDC's Women Vetrepreneurship Program said, "We've received a great response to the program and I'm looking forward to helping these vets get their businesses started."
Fatimah believes that the WVP is going to assist her in obtaining three dreams at once: financial stability, a solid business and a legacy for her family.
"To me, entrepreneurship is a good foundation for community development. My family doesn't own anything outside of homes and I want to change that. I want to leave a legacy," she said.
Within the next two years, Fatimah anticipates opening her restaurant which she says will have foods with lots of spices. She has already named her head chef and, in April, she will host her first menu tasting.
"I know the WBDC will help connect me with the right people so I can get this off the ground," she said. "I'm going to be on someone's best new restaurant list very soon!"