As 2014 draws to a close and the fresh slate of 2015 presents itself, I can't help but make a list of resolutions. Whatever your thoughts are on the age-old tradition, isn't it kind of nice to make a list and check things off? While 2014 held some amazing things (hello, marriage!), I know that 2015 will not disappoint.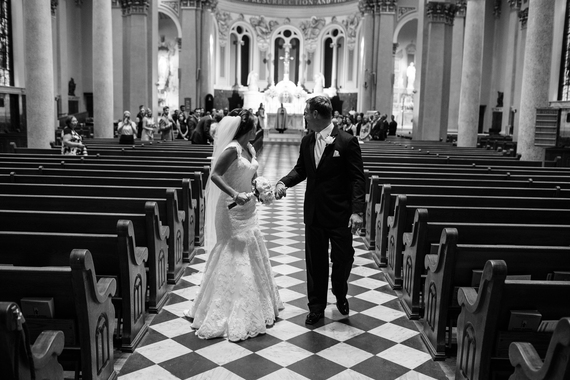 We're done looking back, onward to 2015!
I always find myself feeling refreshed and revitalized by setting and accomplishing goals, so let's get right down to it!
The Five Fs of 2015
1. Fit
The short answer of this is to keep up with my fitness regimen, after all, I do have a lofty fitness goal slated for April. The longer answer would be to find time to "fit" things into my schedule that in 2014 I might have answered with "But, I'm SO busy..." The reality is that we are all busy. Fit in the things that matter.
2. Food
Good food, to be more specific. Make more of it and eat more of it. I have big plans for crafting healthy and nutritious meals at least three times per week that taste great and keep me full. I have a bad habit of snacking all day long and usually in a "What is the closest edible thing I can get my hands on" type of way. I want to plan on better eating and healthier snacking without overwhelming myself to a point of giving up.
3. Fur
An animal lover through and through, I want to help more dogs in need in 2015. At the end of 2014, I had the amazing opportunity to step into a needy dog's life and it changed my own life in ways I never expected. For the first time in a very long while, I felt accomplished and my heart was full. Sometimes giving all you can give is the most fulfilling feeling of all -- and I want more of that!
4. Focus
Finding focus can sometimes be a struggle for me. If you haven't noticed, I have a lot of things I want to do going on all at once. In 2015, I vow to take each individual task and work hard to complete it before jumping into the next thing. Do I vow to take on less? Absolutely not.
5. Fun(damentals)
I want to have fun in 2015! For so much of 2014 I was feeling stressed out and that was the opposite of fun. More importantly, I want to get back to the fundamentals -- writing, reading and connecting. For as much time as I spend working within the confines of my computer and cell phone, I want to get back to handwritten note cards, reading hardcovers books from the library and making genuine connections with people by having conversations without the use of any electronic devices.
As you ring in the new year, I'd love to know what goals you're setting for yourself? Connect with me on Twitter or Instagram and let's talk resolutions!