It's more than a week since I came back from Israel and it feels surreal to reflect back on my time there.. It was highly intense and packed -I was overwhelmed by the cultural, historical, and religious wonders I encountered. And most importantly in all honesty, I felt safe in Israel. Yes, there were armed soldiers in the streets sometimes, but I didn't find this intrusive. Israel and Palestine may be in the news, but I see no reason that should stop you from visiting Israel today.
Some things that I just loved about this small country:
The diversity of landscapes: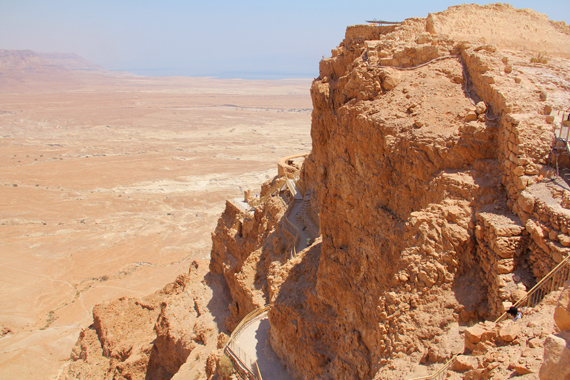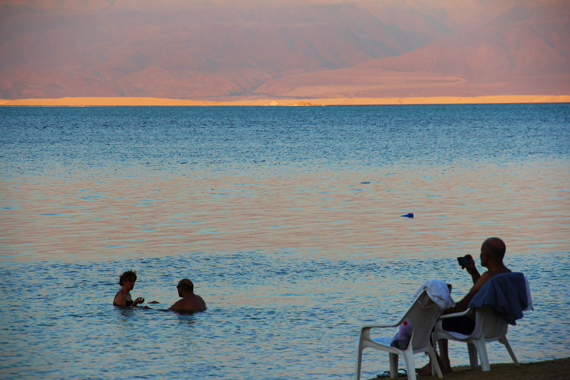 In this small country, you can go from big cities like Tel Aviv to the desert in just a couple of hours or to the lowest point on the earth's surface- the Dead Sea or climb up to the mountains in Haifa. You could head to the cliffs of Rosh Hanikara (on the Lebanese border) or bask in Tiberius on the shores of a freshwater lake- the Sea of Galilee! The variety in the geography is just amazing.
The fact that it's vibrant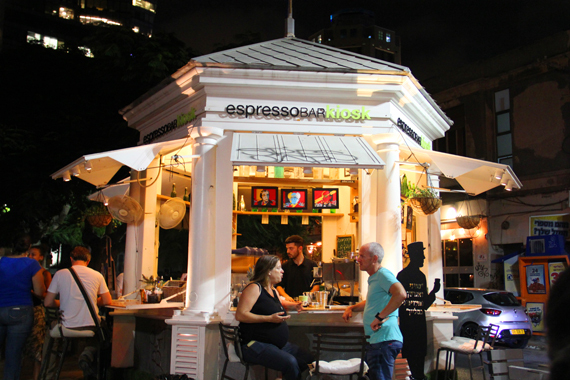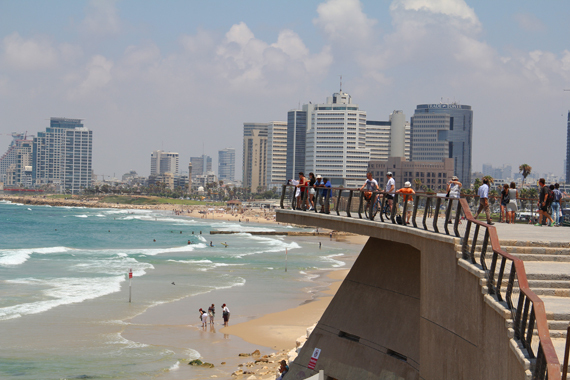 Tel Aviv buzzes at all times of the day. The bars and the clubs are packed until dawn, and the partygoers seem to be thinking -there may be a war, but life must go on. In the daytime the beaches are full of tanned bodies in bikinis, and toned men running barefoot along the shoreline. The beaches are packed with people playing matkot and beach volleyball, locals exercising at outdoor gyms and families picnicking on the sands. There are art galleries, musical venues and boutiques and shopping malls. People look happy and always loved the fact that I was Indian. Apparently to make a trip to India after the compulsory military service is a kind of rite of passage for Israeli youth.
Its café culture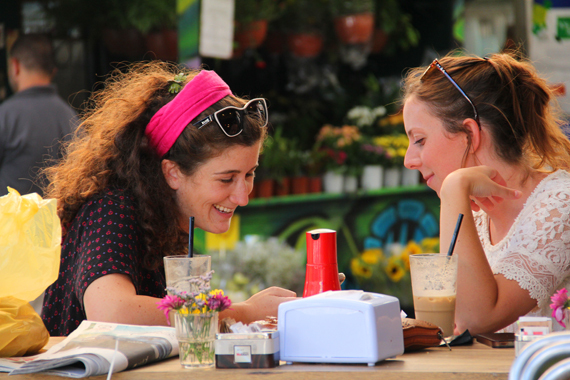 Israel is not the parched and stark Middle Eastern country that one would imagine, but a place with a breezy Mediterranean vibe. Street after street and avenue after avenue was lined with cafes and coffee shops. With the sun beaming down, the bustle of chairs and conversation, and the clatter of plates and glasses as the warm wind breezes through your hair. In fact Starbucks was a failure here because home grown chains like Aroma are really good!
The fact that they love to celebrate life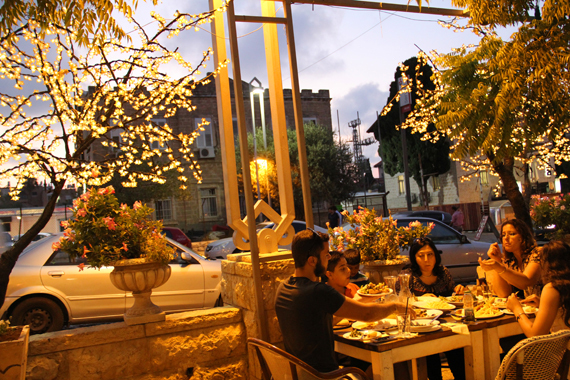 Israelis certainly know how to celebrate their special occasions.. Maybe it is a result of having lived through conflict and suffering? Whether it's a wedding or Bar Mitzvah, they love to continue the traditions and practices that have been a part of their culture for thousands of years. My guide Sharon spoke about how plans for celebrating Bar Mitzvah is a big topic of conversation- The Torah is hoisted up in the air and sometimes the young boy or girl is being lifted up and down as the group dances and walks through the streets.
Its potent history which is just overwhelming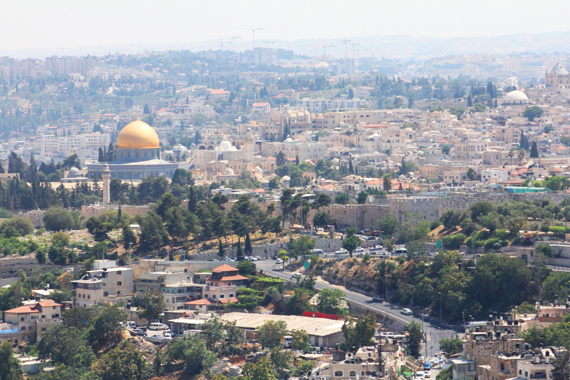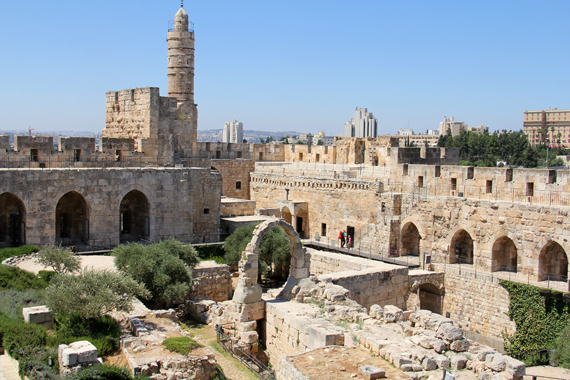 I discovered that there are layers and layers of history in Israel. From about 2000 BC to today, this region was constantly populated. Waves of great civilizations came and went building cities, fortresses, temples, and creating exquisite art in their wake. The diversity is fantastic; you can find early Roman, and Crusader sites. I enjoyed exploring the extensive archaeological sites like Masada and Caesarea and the underground Crusader city which has been uncovered under the Ottoman city in Acco or Acre.

Their fantastic vegetarian food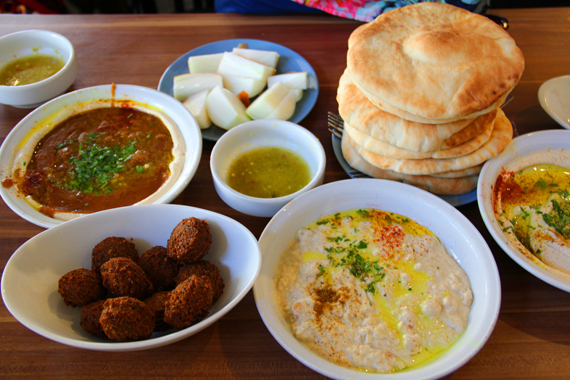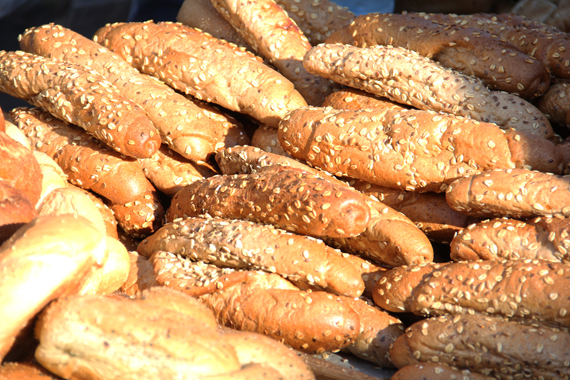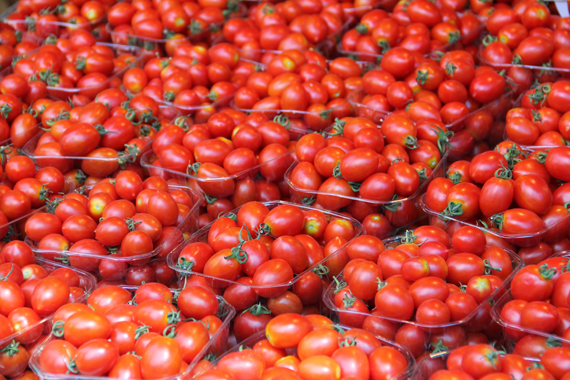 I just LOVED the vegetarian food here. The produce here is fresh, filling and plentiful. The vegetables are crunchy, crisp and flavorful. In the food markets like Mahane Yehuda or Carmel you can see, smell and taste so many types of foods and cultures, thanks to a large immigrant population.. From different kinds of hummus and pita to falafel and snacks like burekas and even Libyan Shakshouka- the variety and quality of food in Israel is extraordinary. Fresh orange and pomegranate juices are made to order at little food stalls, and mobile bakery carts are selling fresh breads and baked goods. The greatest aspect of food here is the humungous Israeli breakfast - usually a huge spread of mezze, prepared salads, vegetables, breads and cheeses. What a good way to start the day!
The fact that many religions actually co-exist here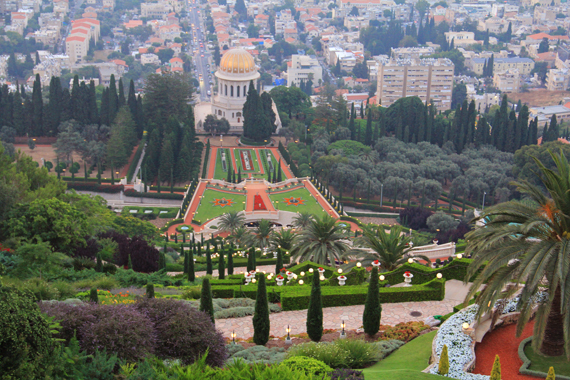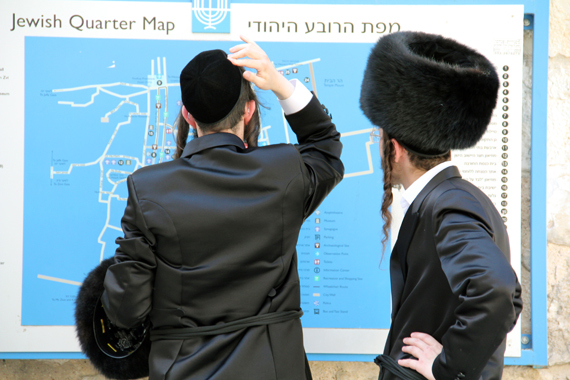 I got a sense of stepping back in time to such an extent that I half expected to encounter a Biblical scene every time I turned a corner in Jerusalem. Imagine three world religions centered in Jerusalem- Whether a practicing Jew, Muslim, Christian or not at all, you can't help but feel reverence for the events, places, and worship going on around you. Haifa, where the exquisite Baha'i temple cascades down the mountain with its terraced gardens has churches and mosques too.

The fact that it's so green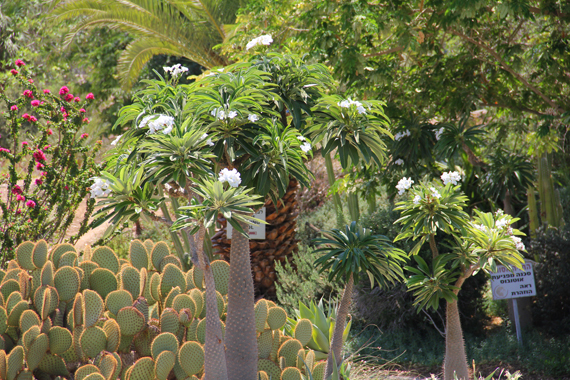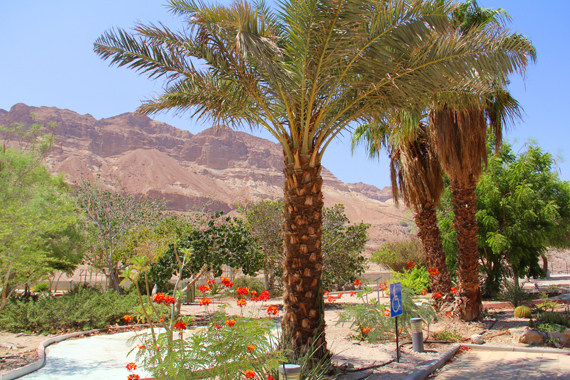 In a country deprived of rainfall for several months a year, Israeli trees should be awarded for their hardiness. Giant ficus trees, oranges, papayas, avocados and bananas in the heart of Tel Aviv. A botanical garden on a kibbutz in the middle of the desert. You have to give the 'green thumb prize' to these Israelis. And did you know that Israel is the only country in the world to actually have a net gain in its number of trees in the 21st Century?
Its brilliant culture of street art and, graffiti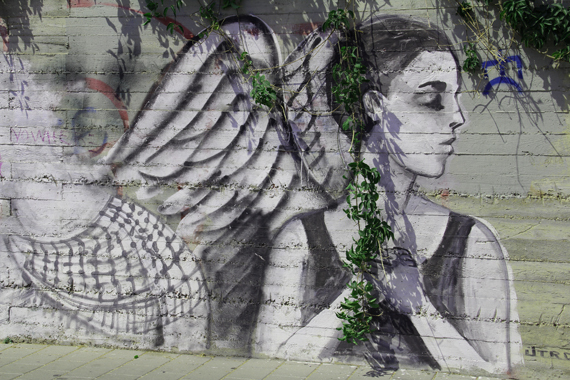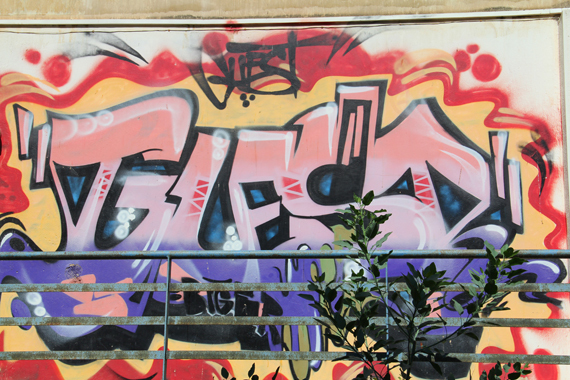 It is well known that the best art comes out of social turmoil and, it's true of this country. I loved all the graffiti, installations and street art that I saw in many neighborhoods of Tel Aviv, Jerusalem and Haifa. From trash bins, walls and even electric boxes everything here becomes a canvas to express opinions on politics, social attitudes and norms, or portray anger, happiness, violence through drawings and art work.
That it has the world's most special Wall.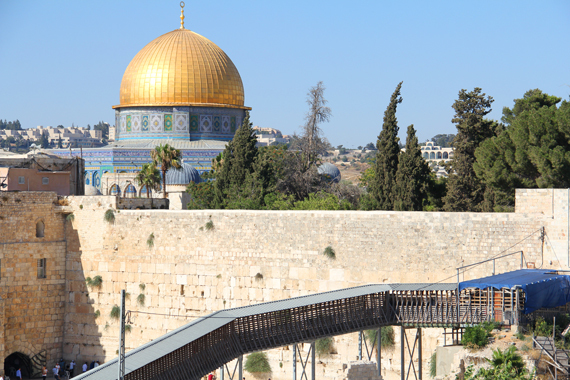 Once you reach the women's section of the Wailing or the Western Wall in Jerusalem which is small and intimate, you'll be rewarded - the atmosphere is very special. Just close your eyes and you'll be in a ethereal world of prayers. There is a tangible feeling of hope that pervades the atmosphere here. This place carries the vibes of thousands of years of prayers.. A place which bring tears to your eyes. Tuck in your wish into the walls and walk slowly backwards...
The author is a travel writer and blogger based in Chennai, India and her blog can be found at www. Kalpanasunder.com/blog
Photos courtesy of Kalpana Sunder.
Follow Kalpana Sunder on Twitter: www.twitter.com/kalpanasunder
Instagram https://instagram.com/kalpanasunder
Facebook https://www.facebook.com/kapsinjapan