I personally don't believe in Valentine's Day. I feel it's a lot of hype- and don't feel it's romantic to be given a card/bunch of flowers/box of chocolates/whatever on one particular day when you can be romantic any time of the year! You do not need a date on a calendar to celebrate with the ones that you love. These are 10 properties where I have personally stayed and can attest to their sense of romance- some within reach and some remote but worth it all the same. You can head to them anytime of the year with your loved one or if you believe in Feb 14th, right away!
SOUTHERN OCEAN LODGE, KANGAROO ISLAND
The super luxurious Southern Ocean Lodge, on Kangaroo Island in South Australia, is just a hop away from Adelaide. Perched high on a cliff with, with its 21 luxury suites with sunken baths, floor to ceiling glass windows done in local limestone and earth colors, this is for die- hard romantics who want to get away from it all!
PARADISE ECO BAY, QUEENSLAND, AUSTRALIA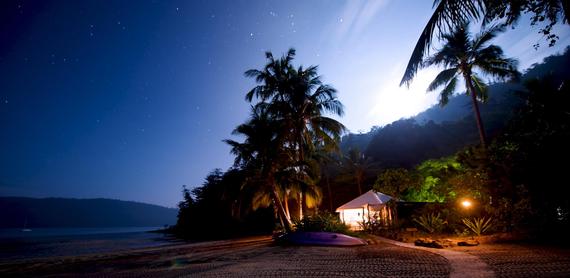 Paradise Eco Bay on Long Island in the Whitsundays is just the ultimate escape! The Resort which accommodates just twenty people at a time has a central gazebo cum restaurant, thick jungles and a stretch of private beach... Explore the Whitsundays on the resort's private catamaran or laze around in the infinity pool. The only way to reach here is by helicopter transfer and the cost is all inclusive (meals, drinks, accommodation and daily activities like snorkeling trips or island visits).
ANANTARA NALADHU, MALDIVES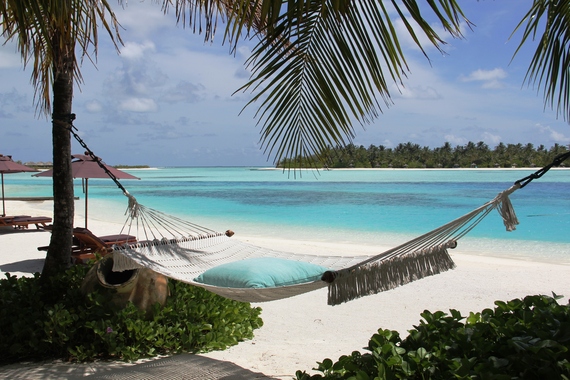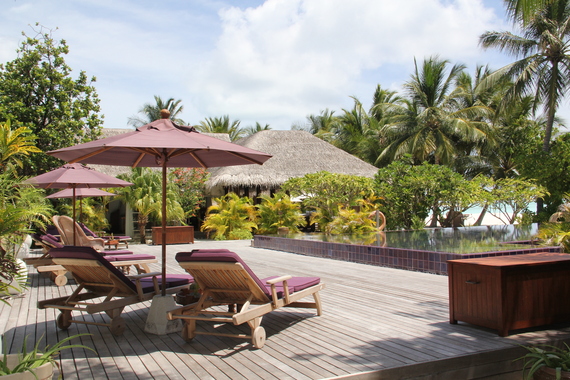 If it's complete privacy that you crave, head to the aquamarine blue of the Maldives,light years from urban routine. Part of the Anantara group of hotels, Naladhu located on a tranquil atoll surrounded by a coral lagoon has just 19 intimate houses with luxurious living spaces, a private pool and an outdoor bath and shower. Naladhu's restaurant called the 'Living Room' has an open air deck overlooking the lagoon. Powder white sands, snorkeling in the azure waters and just the sound of the waves- this is a romantic escape that you will not forget.
AHILYA FORT, MAHESHWAR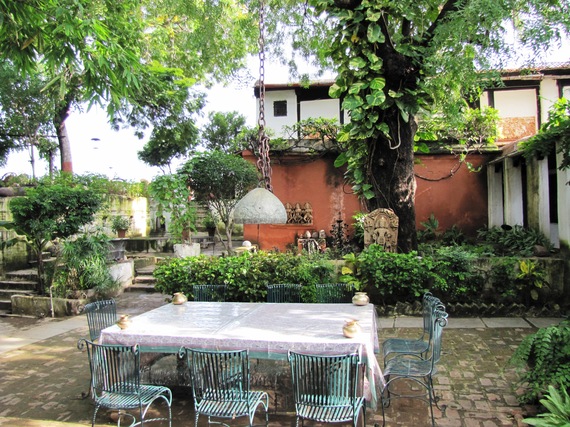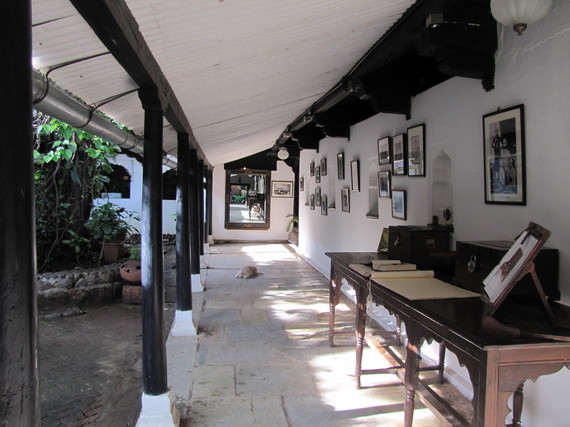 For a journey back in time, head to Maheshwar, Madhya Pradesh in the heart of the Indian continent, and stay at Ahilya Fort, a restored palace with thirteen intimately decorated rooms and suites. Linger in the terraces and turrets and explore the white washed buildings with lush plants and nooks and corners. Come evening diyas (oil lamps) create an ambience that's magical and you can watch the puja on the banks of the River Narmada from the hotel terrace.
POINT YAMU, PHUKET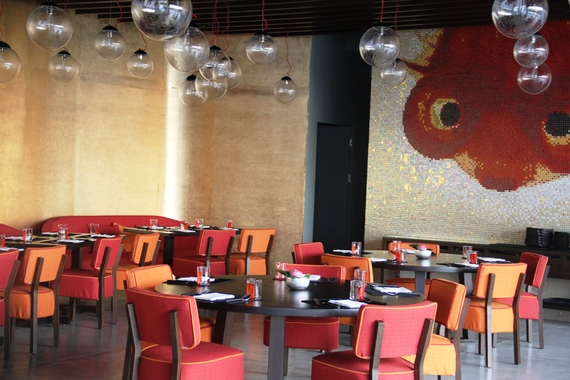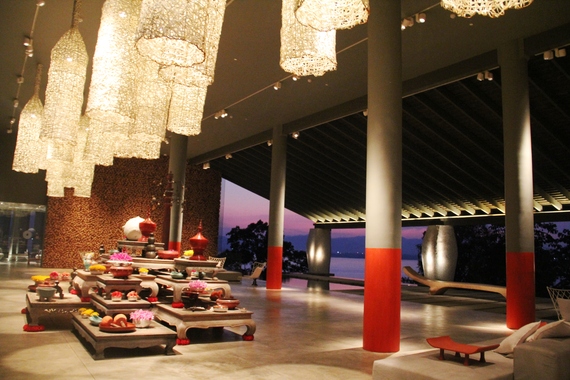 This latest addition to Singaporean brand COMO's portfolio is perched on the tip of a promontory- Cape Yamu overlooking Phang Nga Bay, a UNESCO World Heritage Site. The interiors done by Turin born Paola Navone, the Italian avant garde designer, mixes minimalism with Mediterranean and Thai style. Have large breakfasts at La Sirena with its high ceilinged wall opening into the pool terrace, swim in the infinity pool or relax with an Asian inspired therapy at the Como Shambala Spa. This is one romantic break you will remember forever!
HERITANCE KANDALAMA, SRILANKA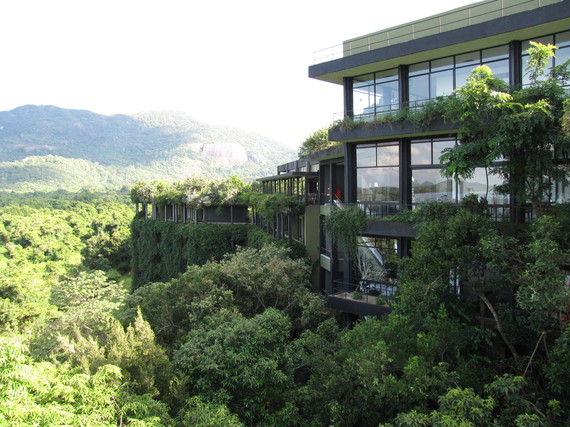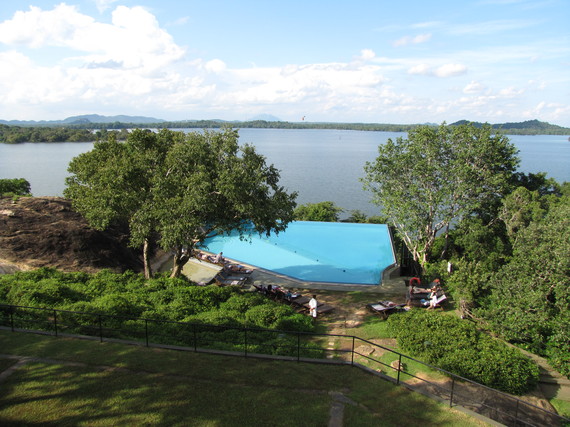 For something really different head to SriLanka and stay at the Heritance Kandalama Hotel in Dambulla - one of the world's first eco-friendly hotels built much before "going green" was fashionable. The hotel with minimalistic rooms was the brainchild of genius architect and design guru- the late Geoffrey Bawa and is built into a rock face and framed by lush foliage. Climb the famous rock Sigiriya, take a hot air balloon ride over the lake or just luxuriate in the pool!
UMA PARO, BHUTAN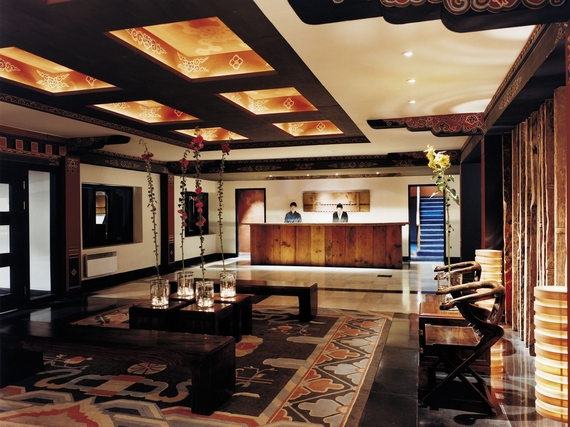 Imagine pristine mountains, babbling streams, blue pine forests, precipitous cliffs plunging into deep valleys, maroon robed monks and prayer wheels, fluttering prayer flags and emerald green rice terraces. Misty mornings and crisp days, roaring log fires and spicy food provide the perfect setting for a romantic getaway and Bhutan is truly the last Shangri La. For a romantic sojourn, head to Uma Paro, (part of Como Resorts) in the Paro Valley, perched on the hill. The hotel looks like a rustic Dzong, built in the traditional architectural style of Bhutan, with shingles held down by small stones. Choose a villa that comes with its own massage room and a butler who takes care of your needs 24x7.
ROYAL LIVINGSTONE, ZAMBIA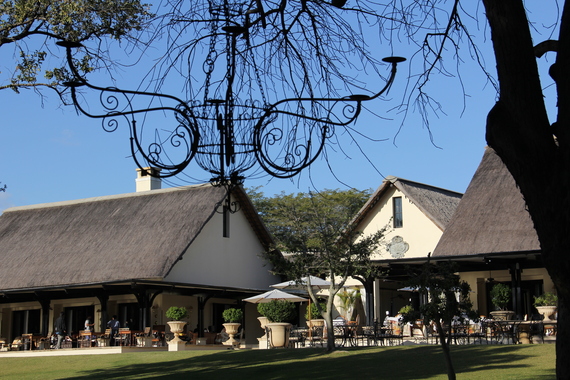 If it's adventure and romance that your heart craves, head to Royal Livingstone, a five star hotel oozing with colonial charm, set on the banks of the mighty Zambezi, the fourth longest river of the country and named after the intrepid traveller, David Livingstone. Stay at a room with a butler, have high tea and a massage at a gazebo at the water's edge listening to the roar of the water and the grunts of hippos. Sit on the lawns and watch the misty sheath of the mighty Victoria Falls, have a sundowner on the teak sun deck, or take a safari inside the Mosi-oa-Tuniya National park.
RI KYNJAI, SHILLONG, INDIA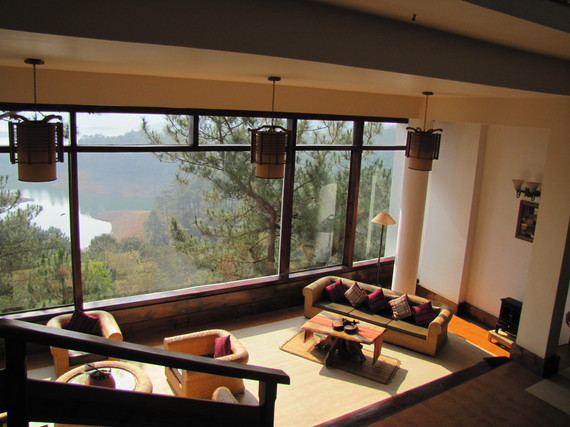 Boutique property Ri Kynjai is situated fringing the Umiam Lake, 20 minutes from Shillong, with traditional Khasi architecture and roofs like upturned boats. The resort has honey coloured wooden interiors with local crafts and art, drawing from the region's rich architectural heritage. With pine panelled rooms and balconies that open out into the lake, a spa with traditional Khasi treatments and the Four Seasons Restaurant with North eastern specialities this is the perfect place for a romantic break. Head to town to see a traditional archery lottery or lounge in the hotel with a romantic candlelit dinner...
THE SERAI, JAISALMER, INDIA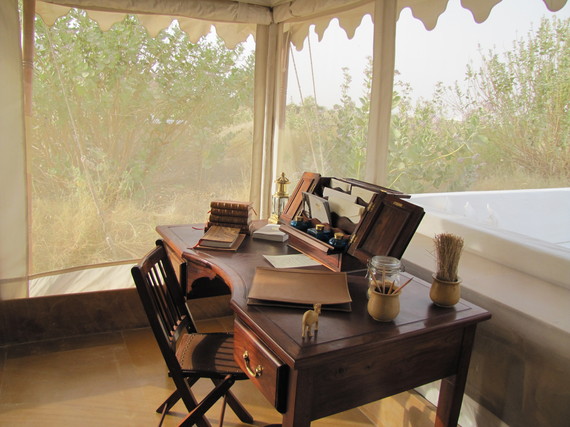 For a desert experience head to the Serai ( part of the Relais and Chateaux group) which has 21 air conditioned tents set in a hundred acres of scrubby terrain in the heart of the Thar Desert, an half hour drive from Jaisalmer. The whole resort is built out of honey coloured sandstone and pearly white canvas and the Zen- like spaces are furnished with local artefacts. Enjoy a massage at the resort spa with tulsi, saffron and honey in a sesame oil base and follow it up with a sunset camel ride to a private dune for a sundowner!
The author is a travel writer and blogger based in Chennai, India and her blog can be found at www. Kalpanasunder.com/blog
Photos courtesy of Kalpana Sunder.
Follow Kalpana Sunder on Twitter: www.twitter.com/KAPSINJAPAN