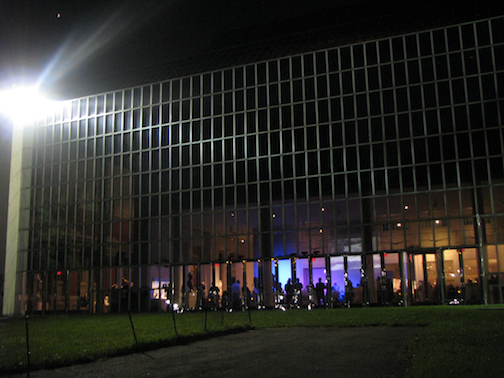 All photos courtesy of The Metropolitan Museum of Art, New York ©2012
Last weekend, Friday, September 14th and Saturday, September 15th, I presented four performances at The Metropolitian Museum of Art as part of the preview weekend of the exhibition "Regarding Warhol." The work I have in the show is "Conversations Wit de Churen V: As Da Art World Might Turn," which was recently purchased by the museum. For the performances, I presented music, video projections, and a twenty-minute preview of my feature film "Introducing Kaye (Romantic Loner)." The majority of it was shot at Headlands Center for the Arts Alumni Arts Residency in Sausalito, CA this past August. The rest here at my studio in Brooklyn.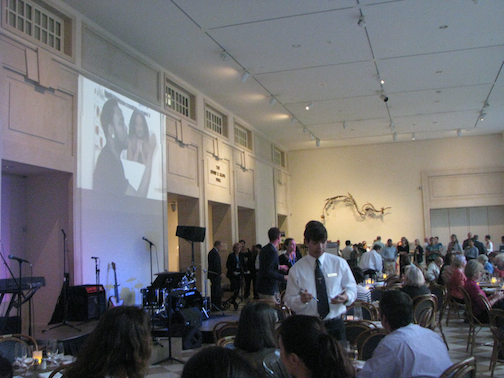 While shooting, I kept in mind what could possibly work for a "A Warhol Cabaret" and stay true to capturing the essence of a character who was emerging, still evolving in my mind and spirit. I thought of three films by Warhol in particular, Screen Tests, Blow Job, and Blue Movie. Then I questioned how is Kaye different from two of my other characters, Katonya, an artist who makes gouache paintings and Taiwan, the presumed dead soul singer, who was memorialized at this year's Whitney Art Party?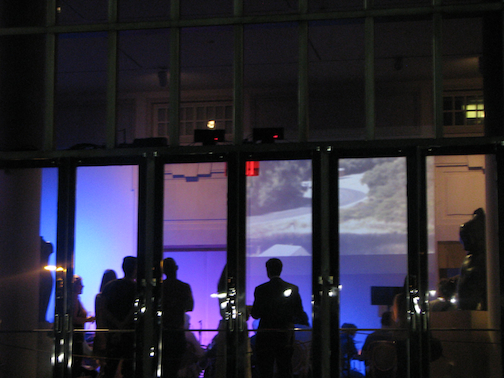 My experience was enjoyable, and the staff has complimented us many times over! The director of the museum, Thomas P. Campbell, sat through both performances on Friday night and personally thanked me in between. The band said they felt great! The audience had various reactions, which I expected. There were lyrics, tunes, and images to process if you wanted to. (Some easier to digest than others.)
At the same time, everyone had the freedom to move about as they pleased. Some performances were full and others not. A few audience members seem displeased and uncomfortable, but for the most part, the majority seemed to enjoy it -- especially on Friday night. I was surprised so many people from the first performance stayed to see it again. I even lingered on and was one of the last people who left the museum as they were closing.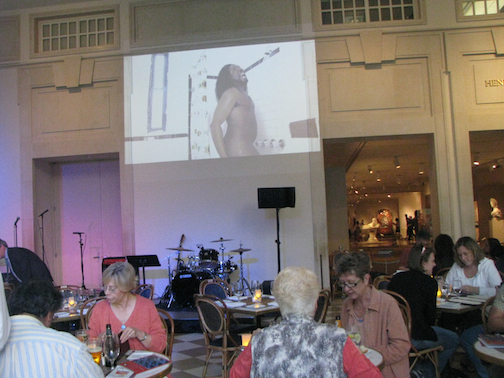 On Saturday, the audience for both performances was thinner, but I did notice groups of people who wandered up and watched us for a few minutes, then left. I'm guessing that's what some paintings and sculptures must feel like, and I'm still processing the experience. As many performers and performance artists know, when we hit our highs, a low point follows. I think I'm balancing out. Not positive, but I know something is happening.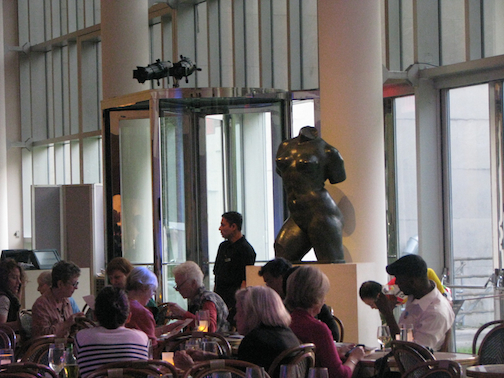 Lingering are feelings of love, rejection, uncertainty, support, abandonment, inspiration.... CHANGE. Most importantly, I'm still growing... and I'm so happy I don't feel maxed out.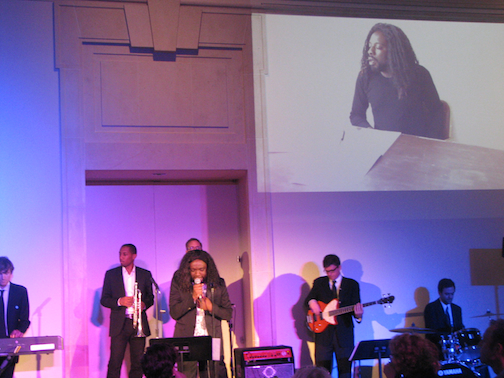 Cheers to The Met!!! Here's to more performance art happenings going down at the museum! Check out more photos below!