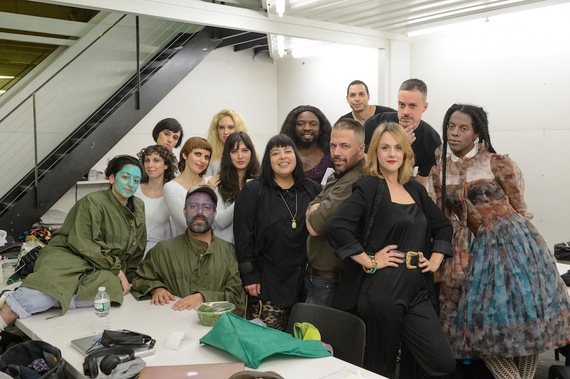 All photos courtesy of Filip Wolak and The Whitney Museum of Art.
Last Thursday April 17th, I participated in a tribute to Jose Esteban Munoz celebrating his life and work in a program billed as Take Ecstasy With Me, organized by Miguel Gutierrez and Alex Segade in conjunction with The 2014 Whitney Biennial. The evening was produced by the Whitney Department of Education and initiated by Gordon Hall. The title of the program was taken from the conclusion of Munoz's 2009 Cruising Utopia, The Then and There of Queer Futurity.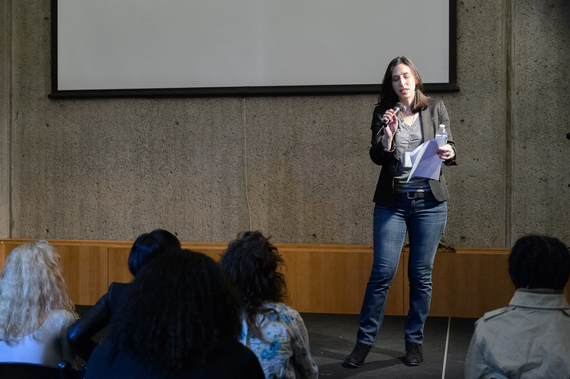 We were asked to create performances inspired by the writings of Munoz. I chose a passage from Cruising Utopia, where Munoz dedicates several pages discussing my work. As my character Kaye, I remembered my character Taiwan Braswell. In addition, to writing about me, he invited me to perform at the book release party, later in 2011, he invited me to teach a course in the NYU Performance Studies department. The course Music, Melodrama, and Performance Art was revised when I was invited to teach performance in Harvard's VES department last fall. In reverse order of appearance, are the titles of the performances, statements and images from the evening.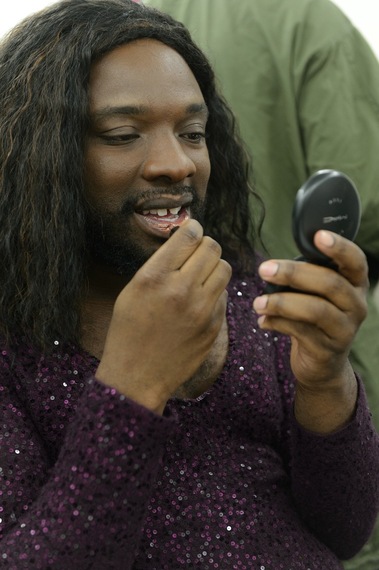 Kalup Linzy (yours truly)
Straight Time's Choke Hold
"Yes, on one level Taiwan just wants a good fuck, but when we look at this longing projected out on a screen or enacted on a stage, we see it as more; we see it collectively as a desire for the good life that we have been denied in straight time's choke hold.  We are left waiting but vigilant in our desire for another time that is not yet here." -José Esteban Muñoz, Cruising Utopia: The Then and There of Queer Futurity, (p. 182)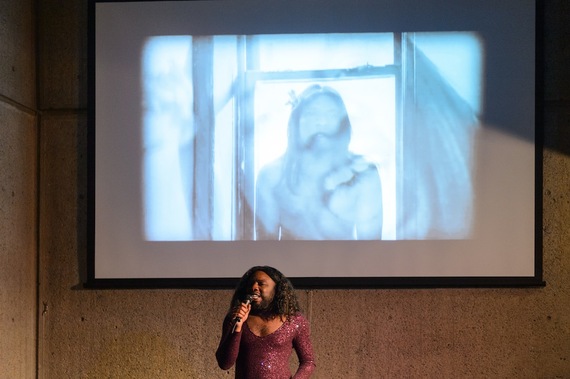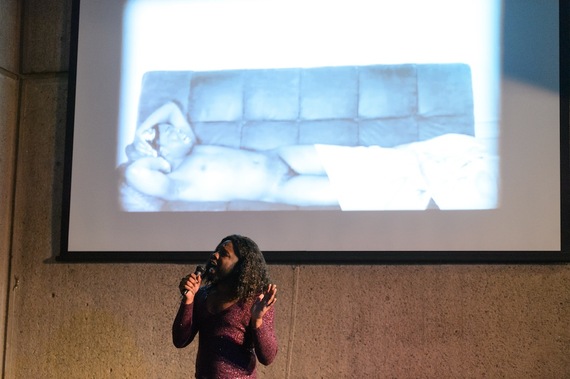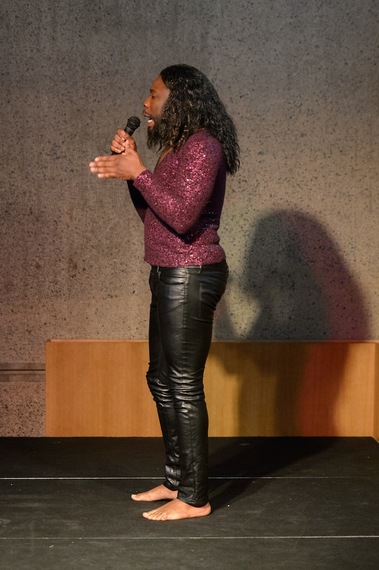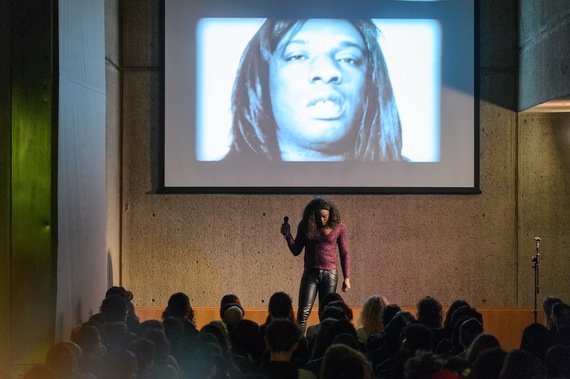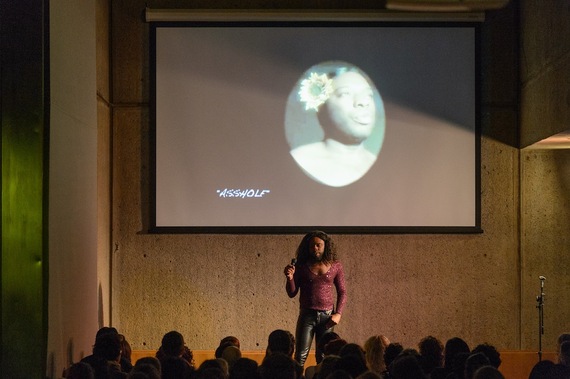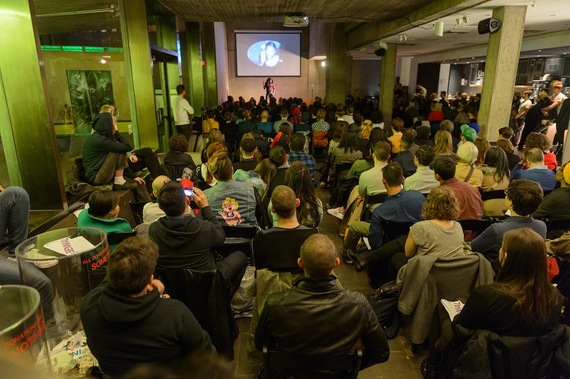 Nao Bustamante
Reveal (A Dead Actress' Memorial Reel)
This work was inspired by direct conversations with José about the direction of the work, "Silver & Gold." José was instrumental to "Silver & Gold" getting made through a commission in 2009 by the Berlin based festival, "LIVE! JACK SMITH! - Five Flaming Days in a Rented World." "Reveal" is premiering at the Whitney, but will also be situated inside future iterations of "Silver & Gold." Everything I make is still for José.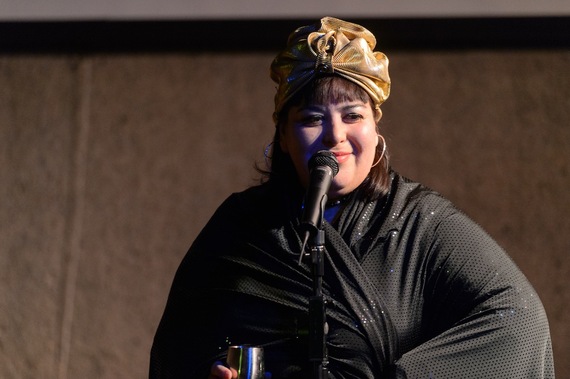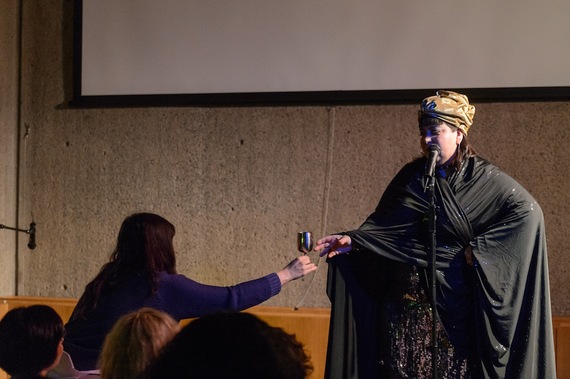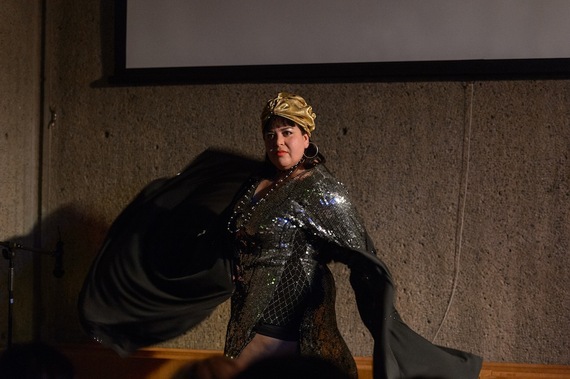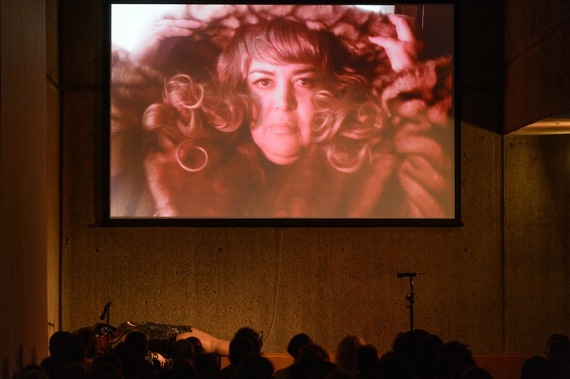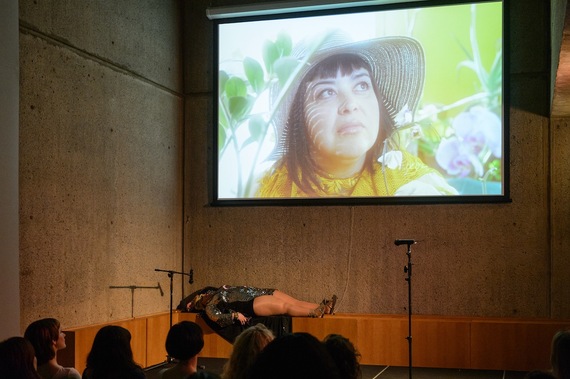 Jorge Cortiñas
Back Room
" ... the transformative potential of queer sex and public manifestations of such sexuality were both a respite from the abjection of homosexuality and a reformatting of that very abjection ... a rich remembrance of sexual utopia feeds a transformative queer politics." -José Esteban Muñoz, Cruising Utopia: The Then and There of Queer Futurity, (p. 34/36)
Cortinas performed a fictitious narrative of how him and an ex lover met.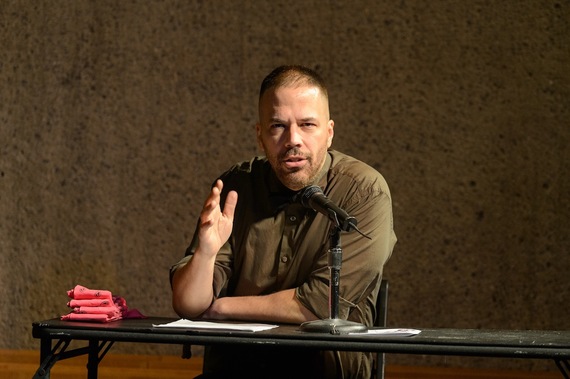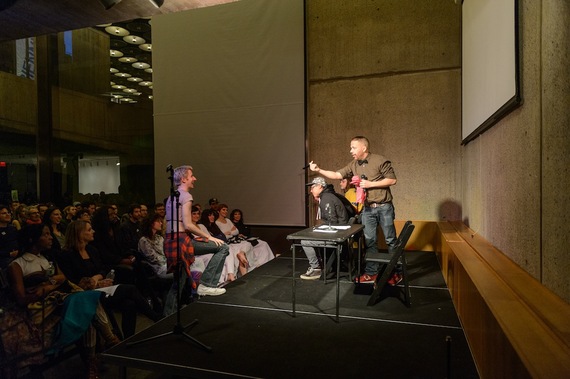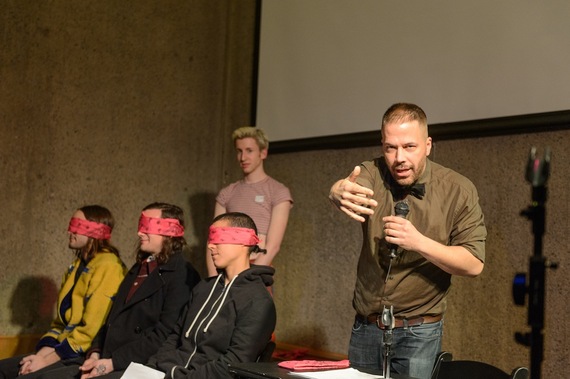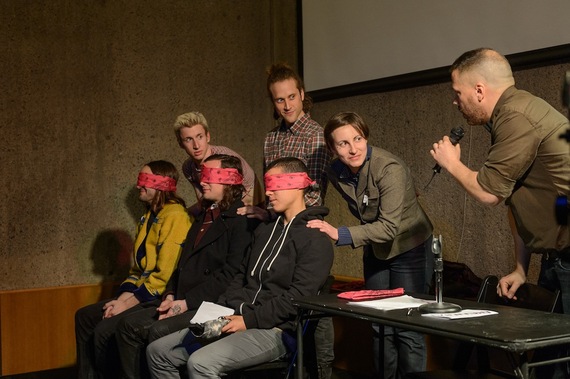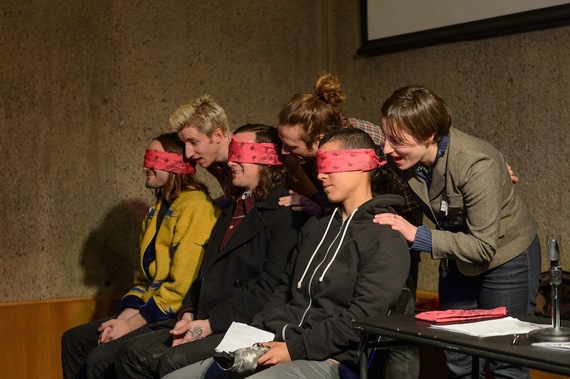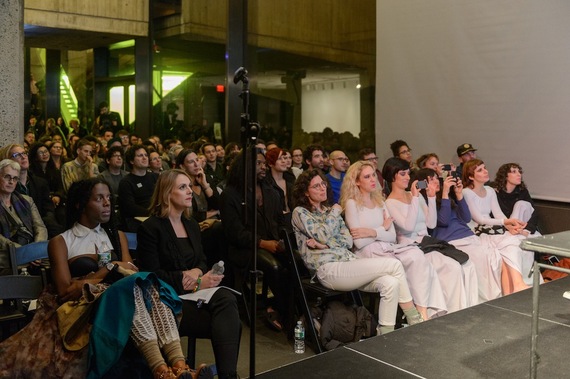 Juliana Huxtable
MY MIND IN ANOTHER TIME
"The aesthetic, especially the queer aesthetic, frequently contains blueprints and schemata of a forward-dawning futurity. Both the ornamental and the quotidian can contain a map of the utopia that is queerness... Queerness is essentially about the rejection of a here and now and an insistence on potentiality or concrete possibility for another world." -José Esteban Muñoz, Cruising Utopia: The Then and There of Queer Futurity, (p. 1)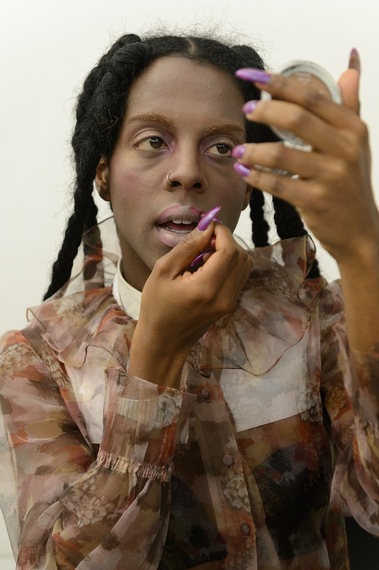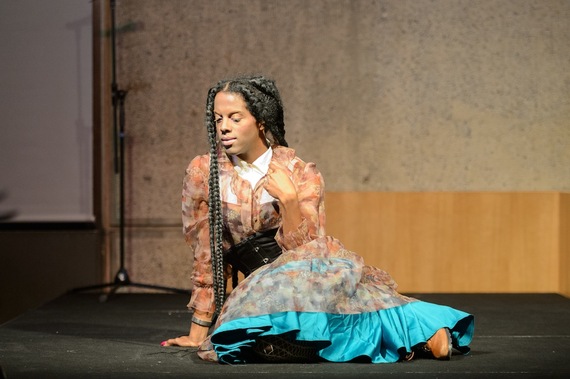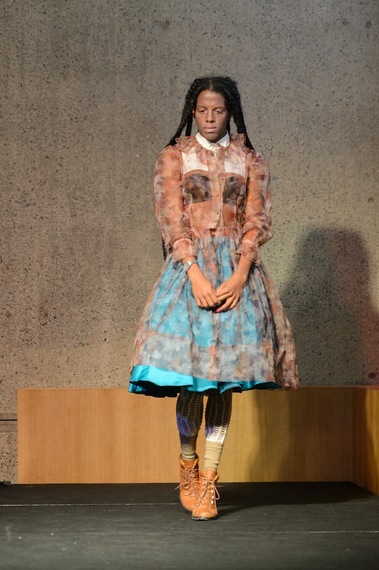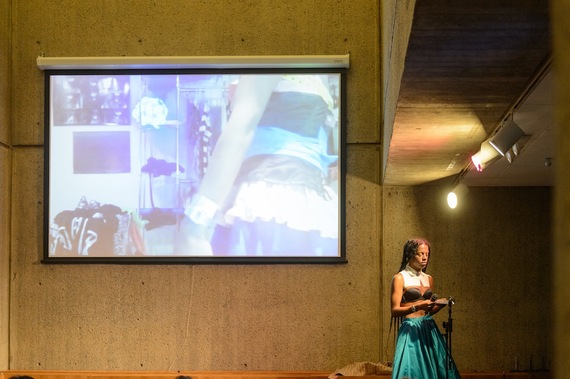 Miguel Gutierrez with l.n. Hafezi
p. 49 future fuckup
Futurity can be a problem. Heterosexual culture depends on a notion of the future; as the song goes, "the children are our future." But that is not the case for different cultures of sexual dissidence. Rather than invest in a deferred future, the queer citizen-subject labors to live in a present that is calibrated, through the protocols of state power, to sacrifice our liveness for what Lauren Berlant has called the "dead citizenship" of heterosexuality. This dead citizenship is formatted, in part, through the sacrifice of the present for a fantasmatic future. On oil dance floors, sites of public sex, various theatrical stages, music festivals, and arenas both subterranean and aboveground, queers live, labor, and enact queer worlds in the present. But must the future and the present exist in this rigid binary? Can the future stop being a fantasy of heterosexual reproduction? In this chapter I argue for the disruption of this binarized logic and the enactment of what I call, following C.L.R. James, a future in the present. To call for this notion of the future in the present is to summon a refunctioned notion of utopia in the service of subaltern politics. Certain performances of queer citizenship contain what I call an anticipatory illumination of a queer world, a sign of an actually existing queer reality, a kernel of political possibility within a stultifying heterosexual present. I gesture to sites of embodied and performed queer politics and describe them as outposts of actually existing queer worlds. The sites I consider are sites of mass gatherings, performances that can be understood as defiantly public and glimpses into an ensemble of social actors performing a queer world.
--José Esteban Muñoz, Cruising Utopia: The Then and There of Queer Futurity, (p. 49)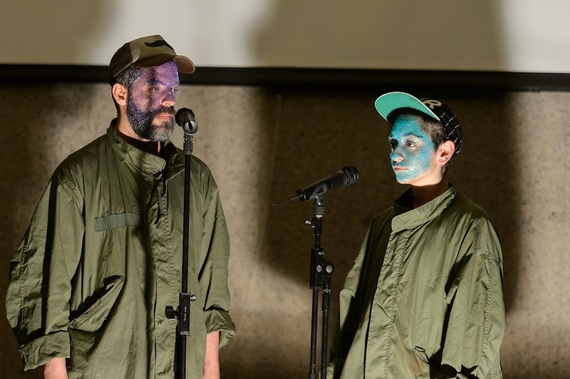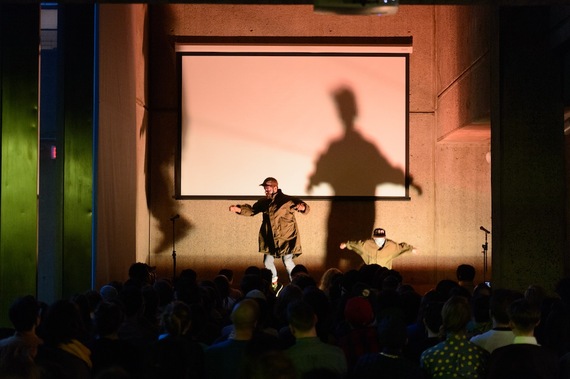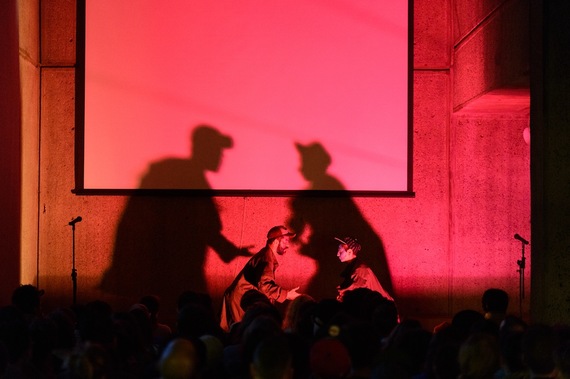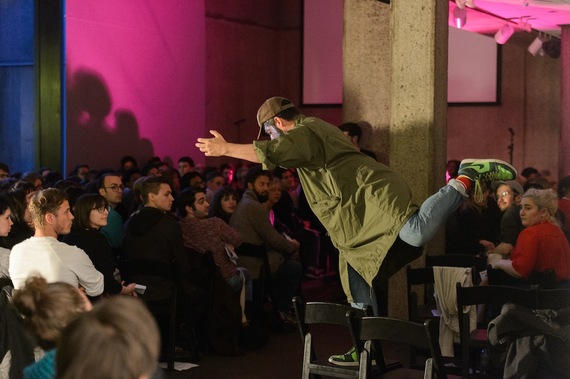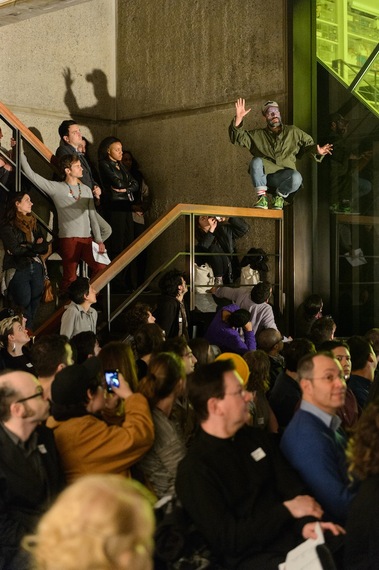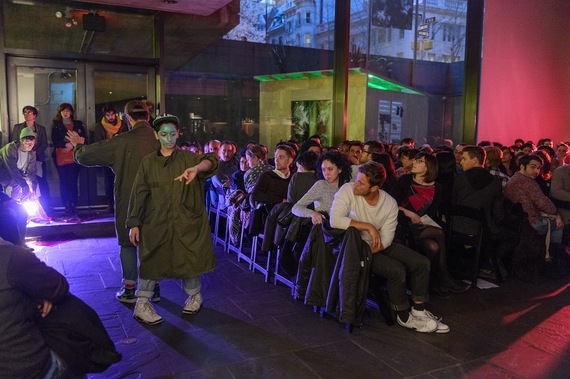 My Barbarian
Counterpublicity
"I see the televisual spectacle leading to the possibility of new counterpublics, new spheres of possibility, and the potential for the reinvention of the world from A to Z." -José Esteban Muñoz, Disidentifications: Queers of Color and the Performance of Politics, (p. 160)
My Barbarian performed a conceptual piece based on The Real World: San Francisco, Season 3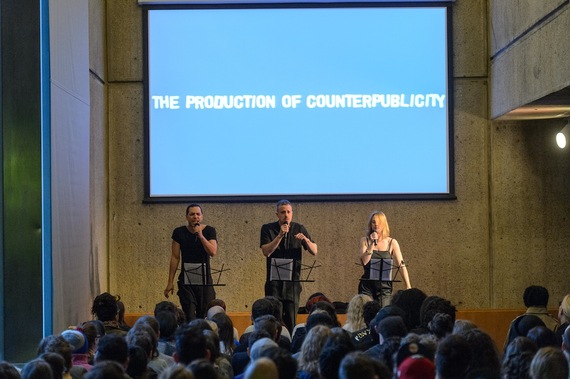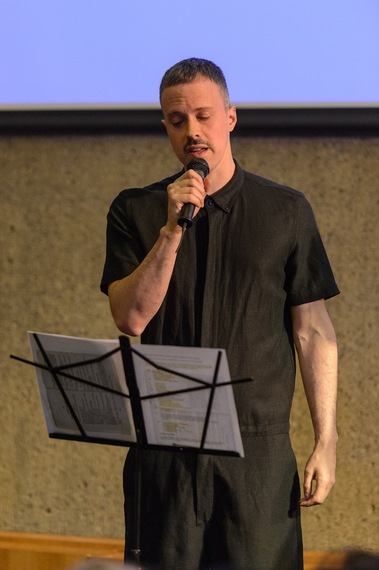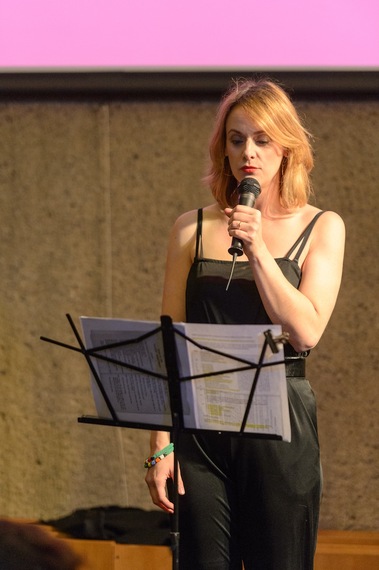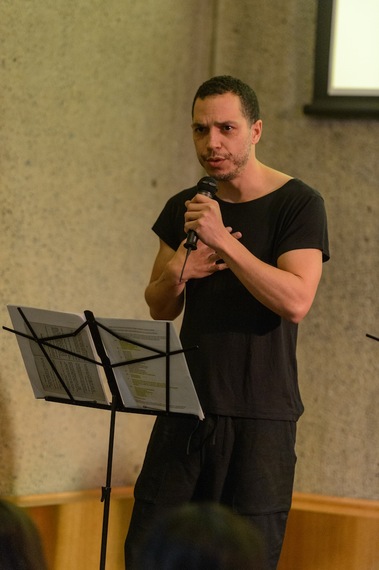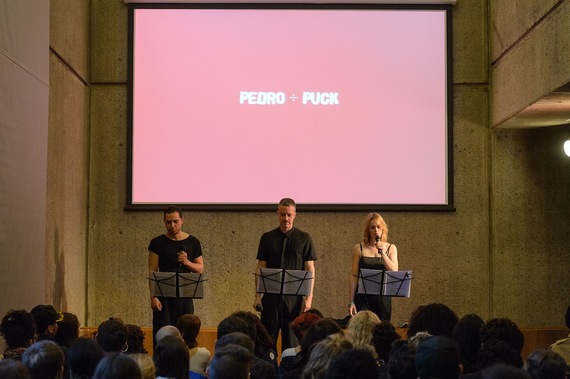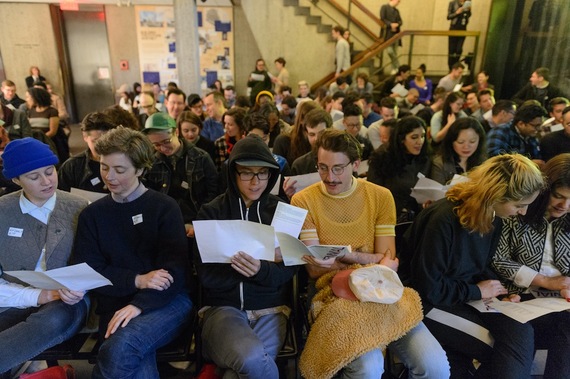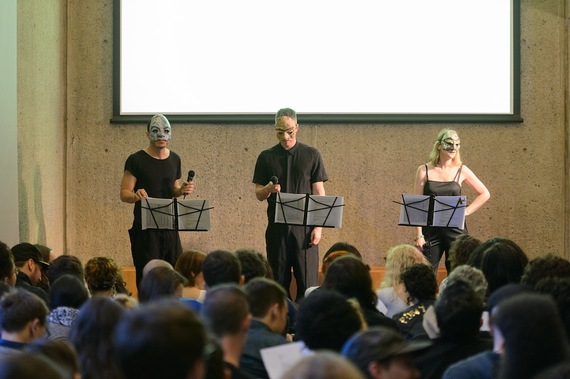 Kate Bush Dance Troupe
Conduit (Running Up That Hill)
What we were learning in that parking lot as the Germs song "Forming" played was that there was another stage out there for us, both temporal and spatial, one in which potentiality, hope, and the future could be, should be, and would be enacted. Today I write back from that stage that my mother and father hope I would quickly vacate. Instead, I dwell on and in this stage because I understand it as one brimming with utopian performativity that is linked to the ideality that is potentiality. This potentiality is always on the horizon and, like performance, never completely disappears but, instead lingers and serves as a conduit for knowing and feeling other people.
-José Esteban Muñoz, Cruising Utopia: The Then and There of Queer Futurity (p. 113)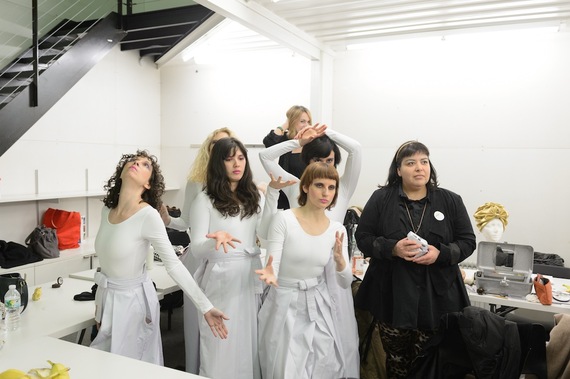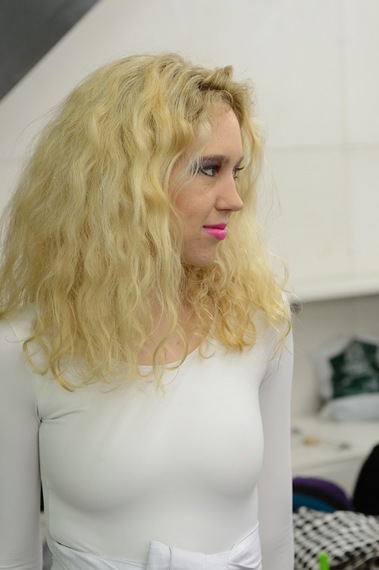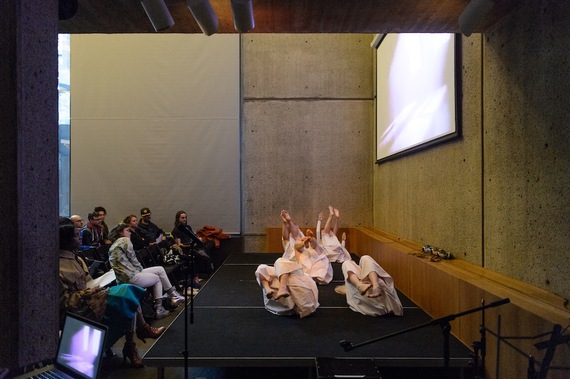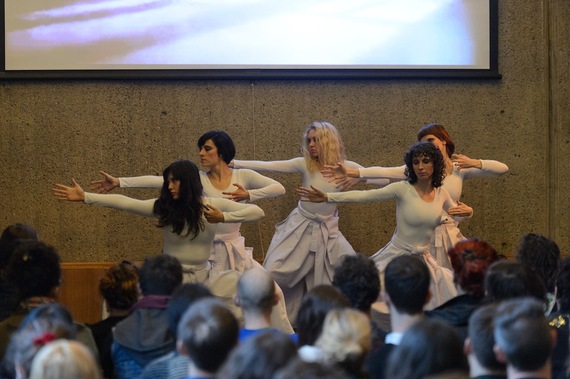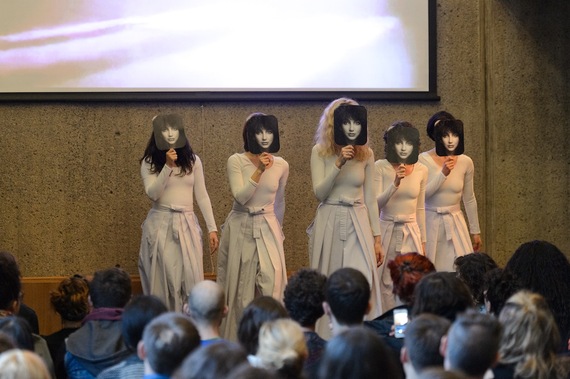 A.L. Steiner (not in attendance, provided sound piece)
Re-presentation of José Esteban Muñoz's "Older Abuse! Surviving Sexual Using: The Horrors of
Cross-Generational Dating", OLD zine, 1989, 5:45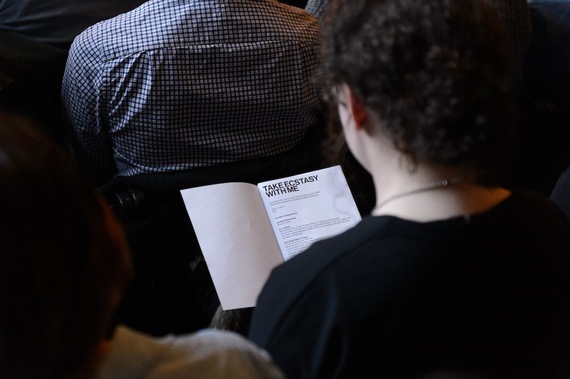 Jacolby Satterwhite
(Pre-show)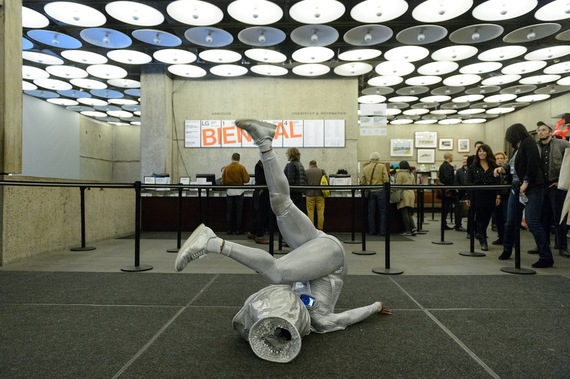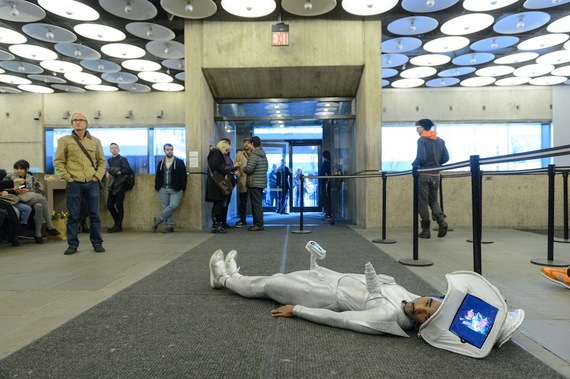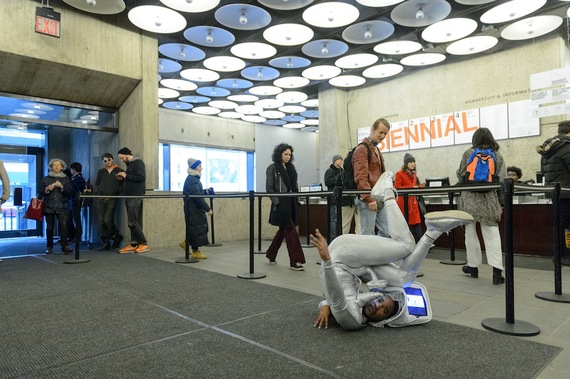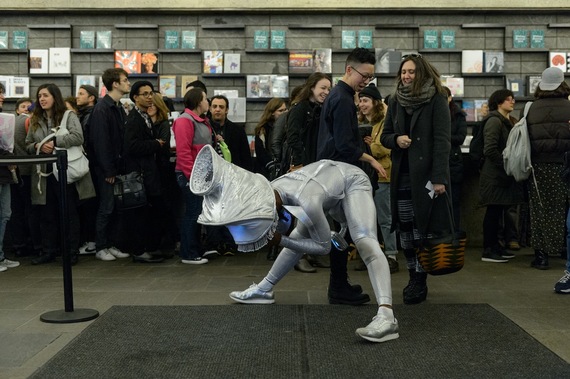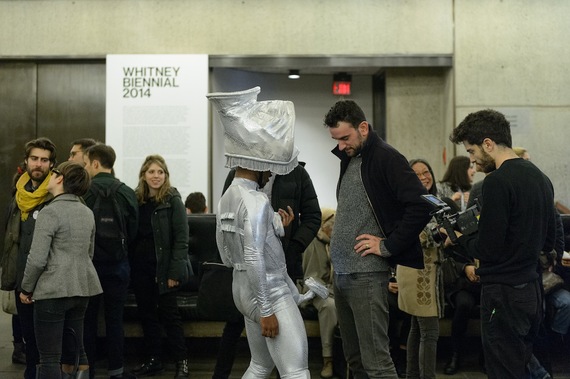 Thank you Jose for providing a context for us to thrive. R.I.P.