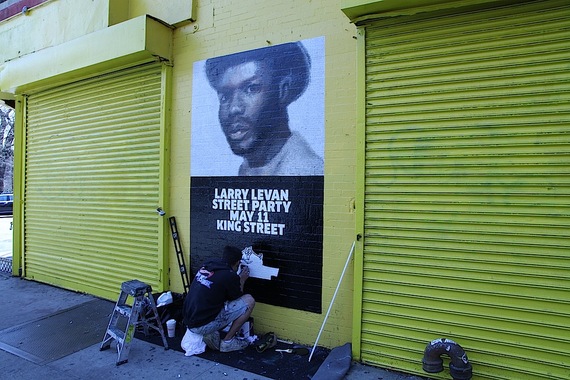 All photos taken by me.
On Saturday, April 12, I decided I would go on a New York City art stroll after I dropped off my income tax returns. On my way, the first thing I encountered that grabbed my attention was an artist working on an advertisement for a Larry Levan event in the East Village.
Below are highlights of the rest of my encounters.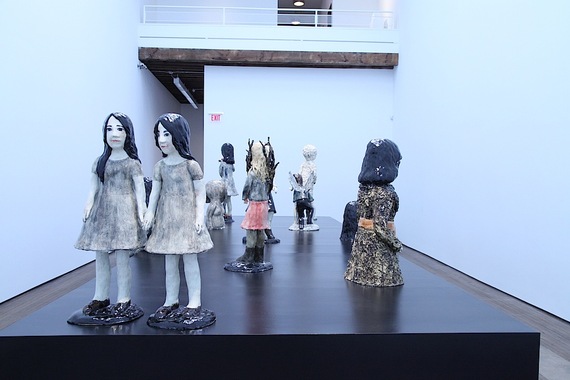 Klara Kristalova, Big Girl Now
Lehmann Maupin
201 Chrystie Street
February 27-April 26, 2014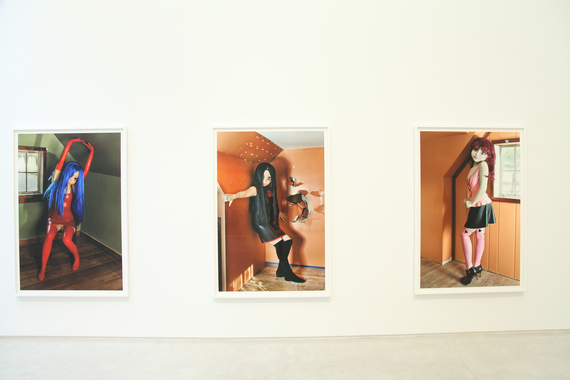 Laurie Simmons, Kigurumi, Dollars, and How We See
Salon 94 Bowery
March 7-April 27, 2014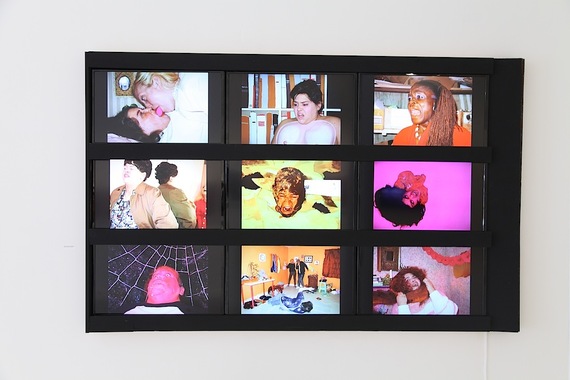 Jamie Warren, That's What Friends Are For
The Hole
April 11-May 4, 2014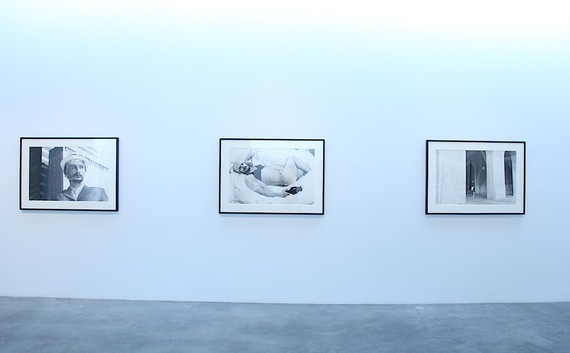 Went back for a second glance, after attending the preview last Thursday
James Franco, New Film Stills
Pace Gallery
April 11-May 3, 2014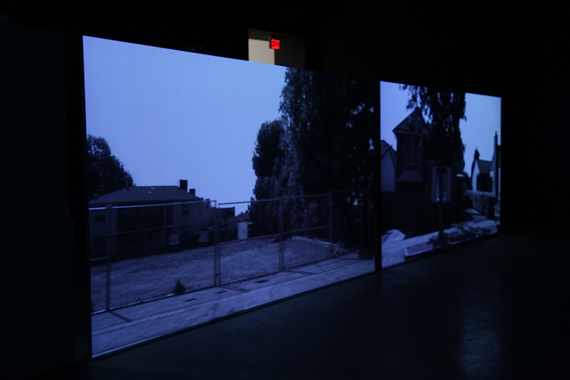 Adam Pendleton
Pace Gallery
April 4-May 3, 2014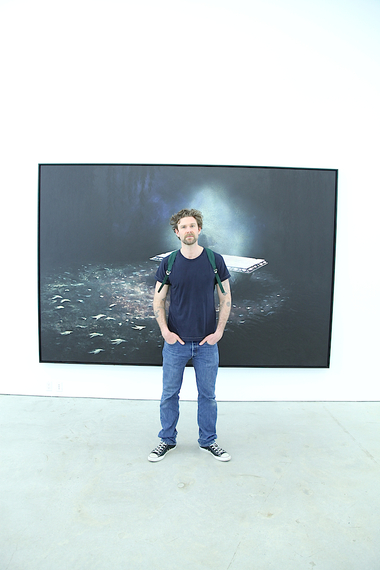 ran into artist Dan Colen
Lone Tree, group show
Marlborough Chelsea
April 4-May 3, 2014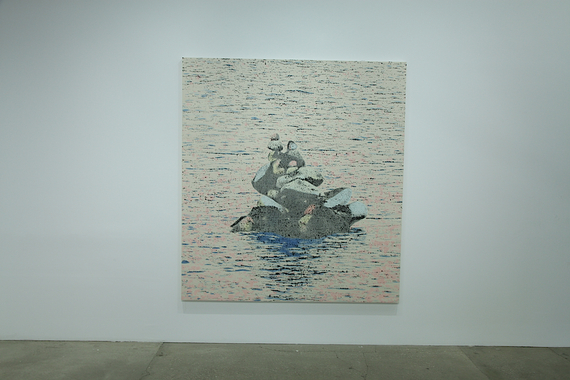 Nate Lowman
Maccarone
April 3 -June 2014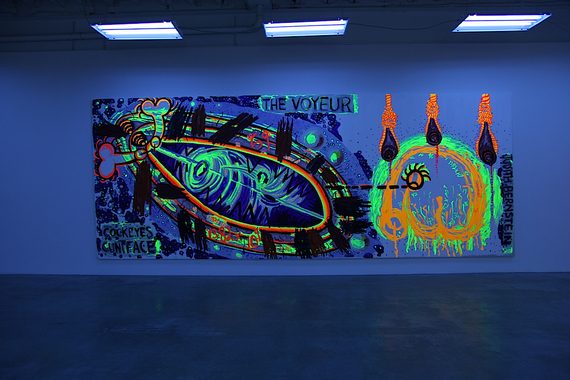 Judith Bernstein
Gavin Brown
March 3-April 19, 2014
From the East Village through the Lower Eastside, over to Chelsea down to the West Village, I strolled. By the time I was through, my feet were through. All in all I enjoyed my day. What are the highlights of the latest art exhibitions you've taken in?