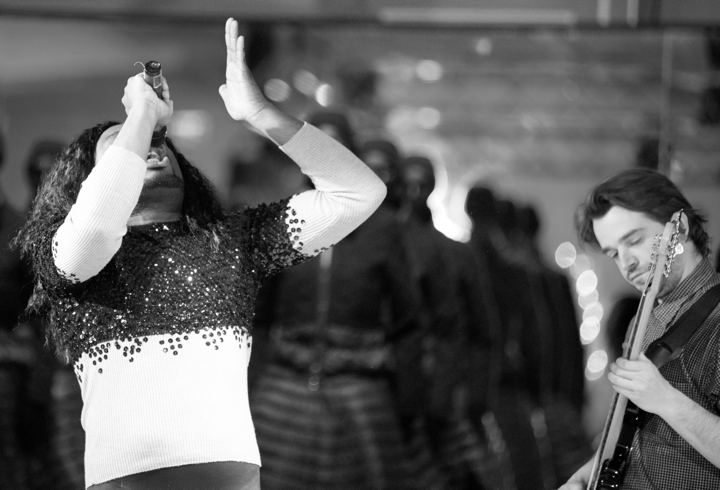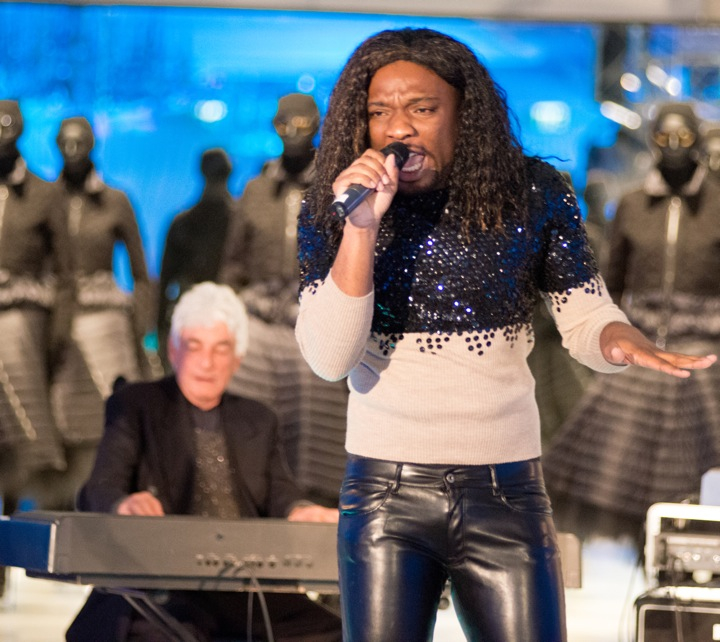 All performance pics courtesy of the Aspen Museum of Art
Who? 2012. I assume most of us go into a new year dreaming of our triumphs and not anticipating the tragedies. When the year began, I was excited about what it would bring. I was working on a new season of my web series Melody Set Me Free 2012.
Suicide is something I have always questioned and wondered why someone would take their life and not stick around and accept the opportunity to overcome, transform, transcend their pain, struggle, and/or heartbreak. I will admit there have been days I did not want to be here and I still have days when my heart, spirit, being searches for a place of peace, something to hold on to, a place to feel grounded, loved, and OK. When I heard Don Cornelius committed suicide, I thought, "Wow... really? After all he had given the world?" I guess we really never know?
A few weeks later, I was finishing the last edit of my web series when I received a text Whitney Houston had passed. I thought it was a joke. I turned on the TV and it was true. Because I had followed her career from childhood to adulthood. Through the good, bad, and the other, I felt like I had lost a relative. I cried, finished my edits and stayed in bed for a week. I only found myself leaving the house to make food runs or errands that absolutely could not wait. I spent this time remembering everything she had given the world. The music, movies, most importantly the lesson. She had been given an amazing gift to give back to us that was a reflection of the deeper part of ourselves that we could not always touch, but feel. The gift of song through her amazing voice. My guess is she often got lost in the criticism and like most of us, probably forgot it was a gift.
Eventually, I shifted my attention back to my work. The summer of 2012 was filled with highlights. Among them were my participation in Regarding Warhol, a group exhibition at the Metropolitan Museum of Art. The museum also accepted my video work into their permanent collection. Highlights elsewhere included, my web series Melody Set Me Free 2012 that ran on James Franco's Rabbit.TV whosay channel, a performance at The Whitney Art Party produced by Kreemart, and a residency a The Headlands in Sausalito, California where I worked on my feature film Romantic Loner.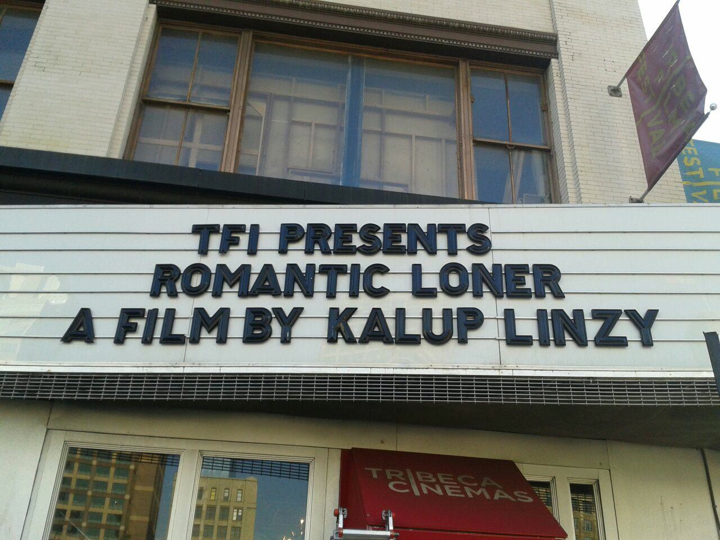 As the year began to wind down, Hurricane Sandy made her way through and a month later the Sandy Hook shooting happened. I did not personally lose anything during the Hurricane, but I felt sad for those who did. I also did not lose any relatives in the Sandy Hook shooting, but my heart went out to the families who did. I have two nieces, one is age 5 and the other is age 10. I could only imagine. My heart was heavy.
After a year of emotional ups and downs, my year concluded in Aspen where I performed at The Freestyle Benefit for the Aspen Art Museum. As I reflected on the year, I was grateful for 'just being invited and a participant.' I performed "I Wanna Dance With Somebody" (Whitney Houston), "Bad Girls" (Donna Summer), and "Chewing Gum" (an original).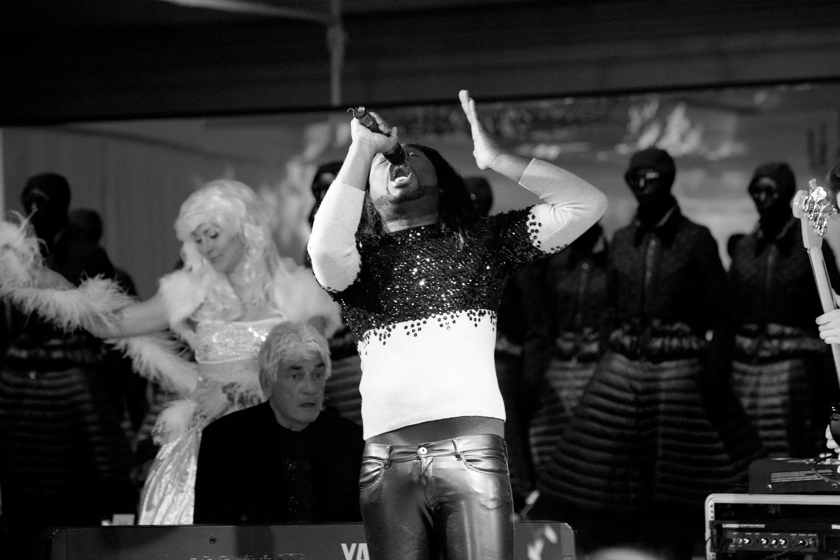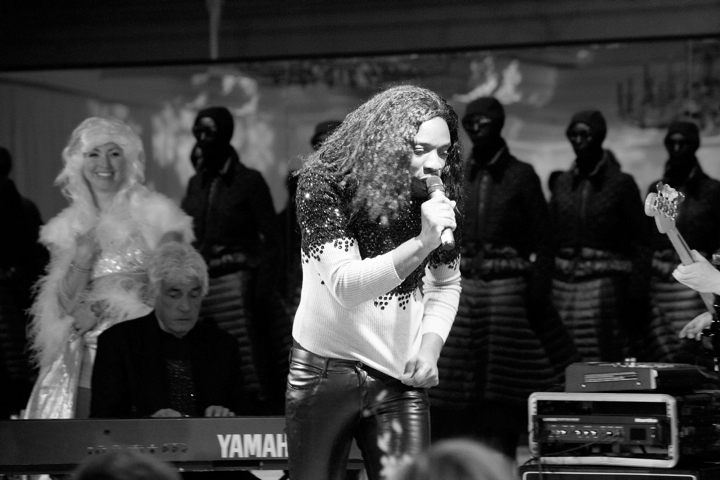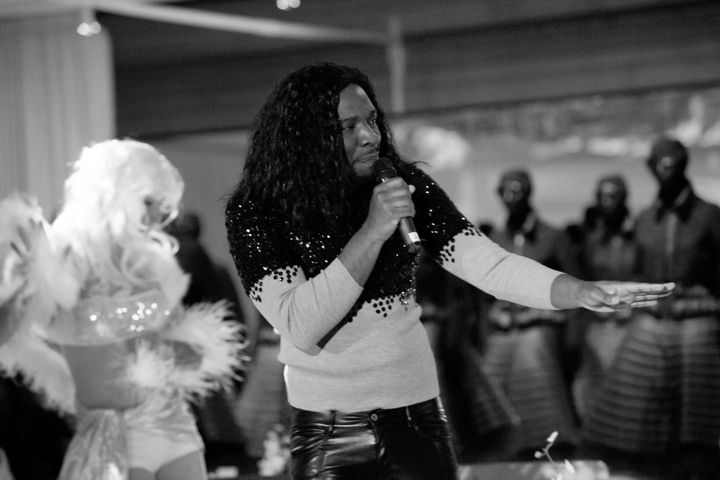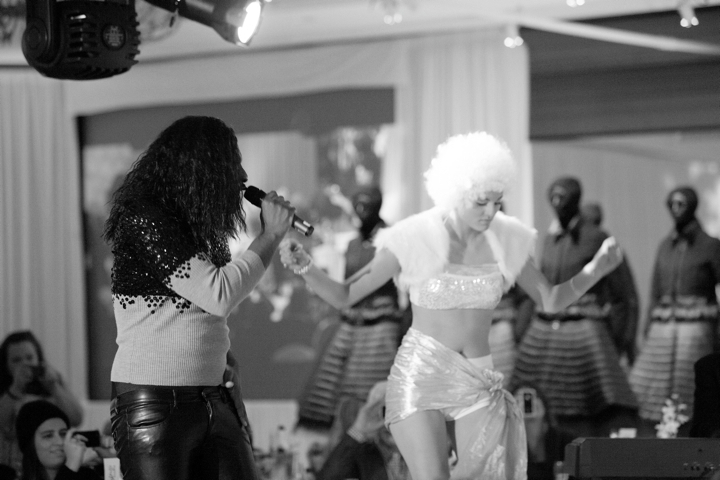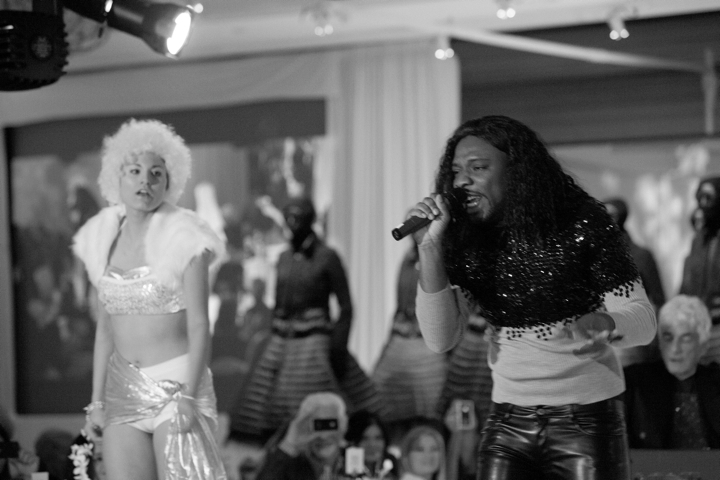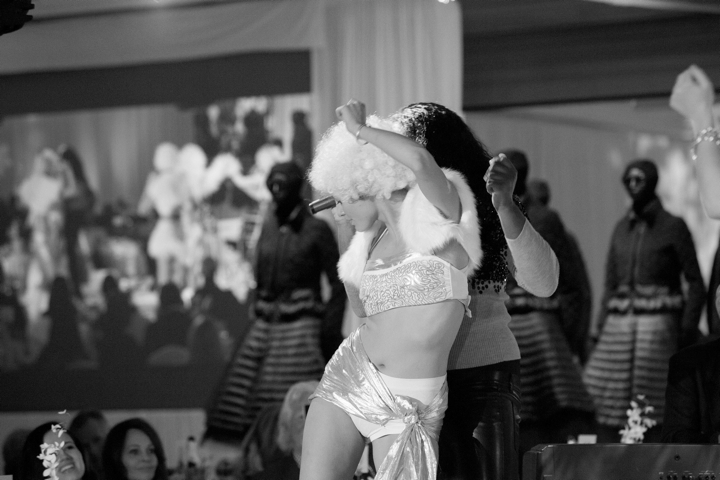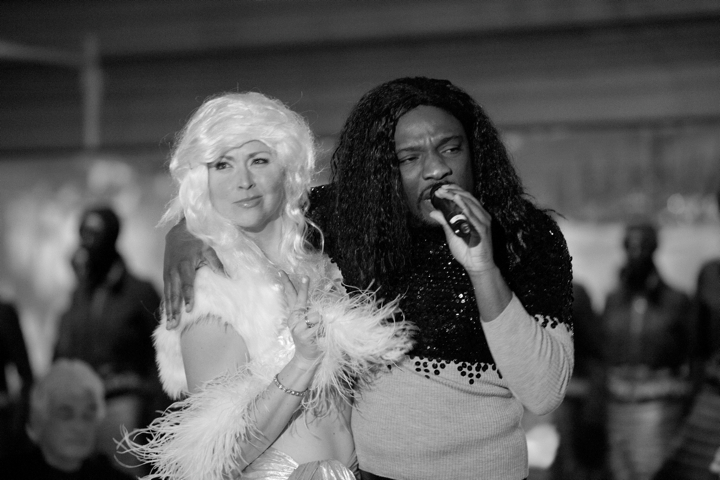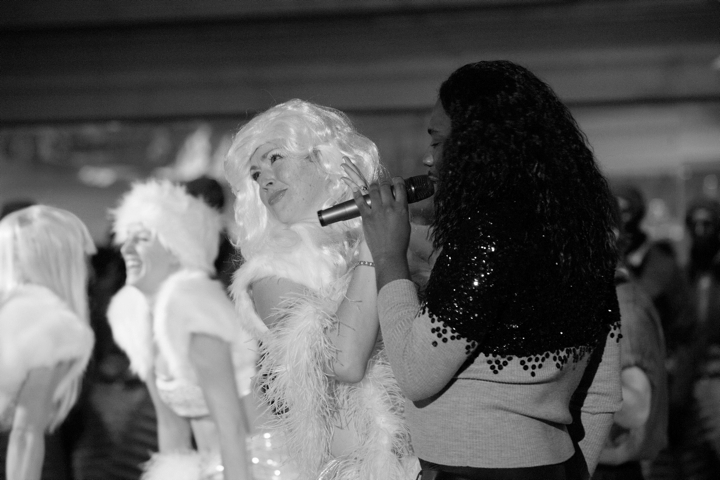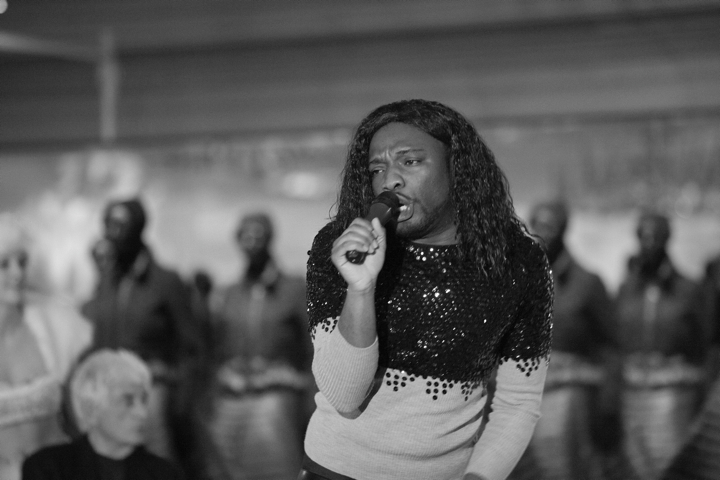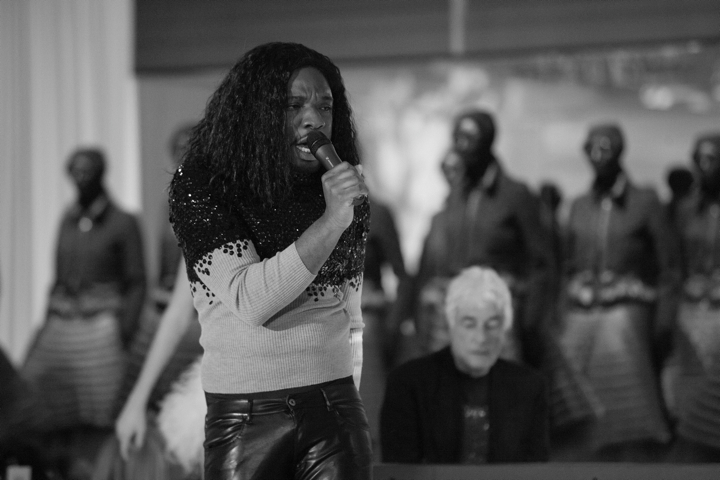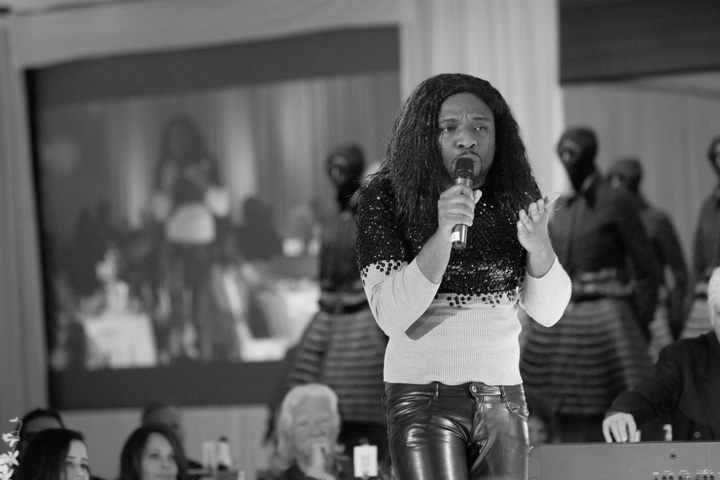 For me, the old year had ended and the new one had begun. I did not make any new year resolutions. My only hope and wish is that love will continue to manifest itself in my life with a stronger presence that transforms and transcends the fears of my ego and those I dwell with.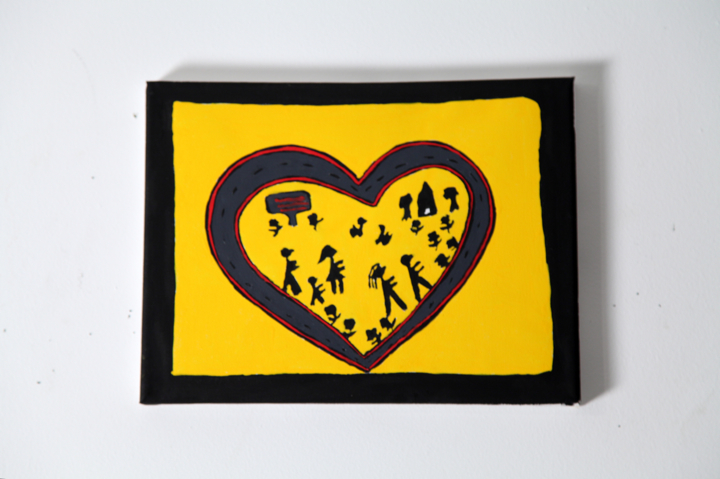 Did you make a New Year's resolution? What are your hopes, dreams, or perhaps... fears for 2013?