I have my dad to thank for my love of wise words. As a young girl, instead of Mother Goose, I received compilations of proverbs and famous sayings. As I got older, Barlett's was under the Christmas tree more than once.
In the same vein, I remember only one trip to Disney World as a child, but many, many trips to the great art museums and galleries of New York, San Francisco, West Berlin and Washington, D.C.
My love of wise words and art recently came together to become a series of posters.
As a graphic artist obsessed with branding, I took one of the most recognized peices of pop art, Andy Warhol's Soup Can, and replaced the text on the can with quotes by people like Helen Keller, Confucious and Napoleon Hill.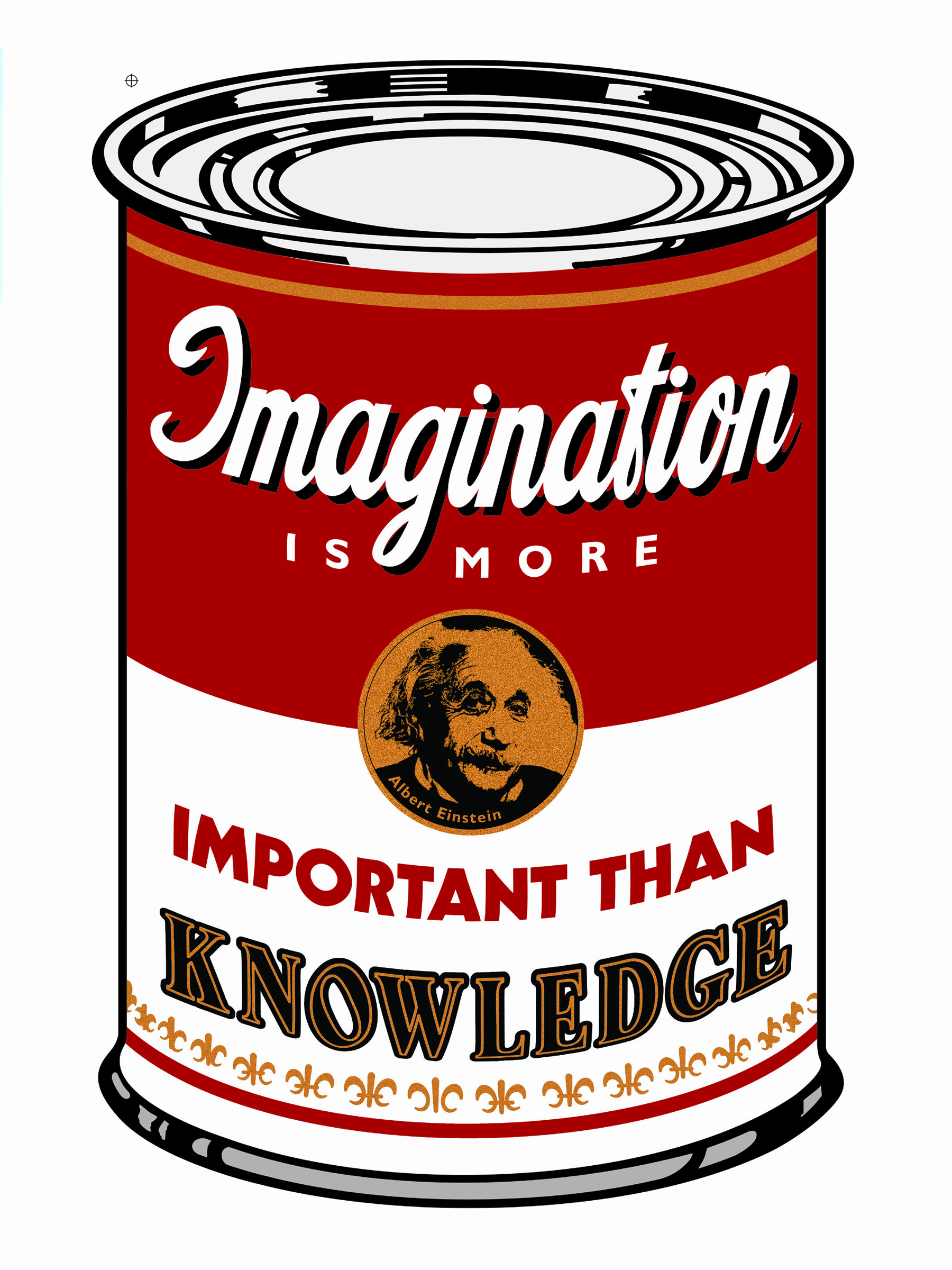 The project had it's hurdles, one of which was creating a complete font based on the eight letters in the Campbell's Soup logo. I also had to find compelling quotes that were short enough to fit the limited space allowed by the soup cans' design. Luckily, one of my all-time favorite quotes by Albert Einstein, fit perfectly.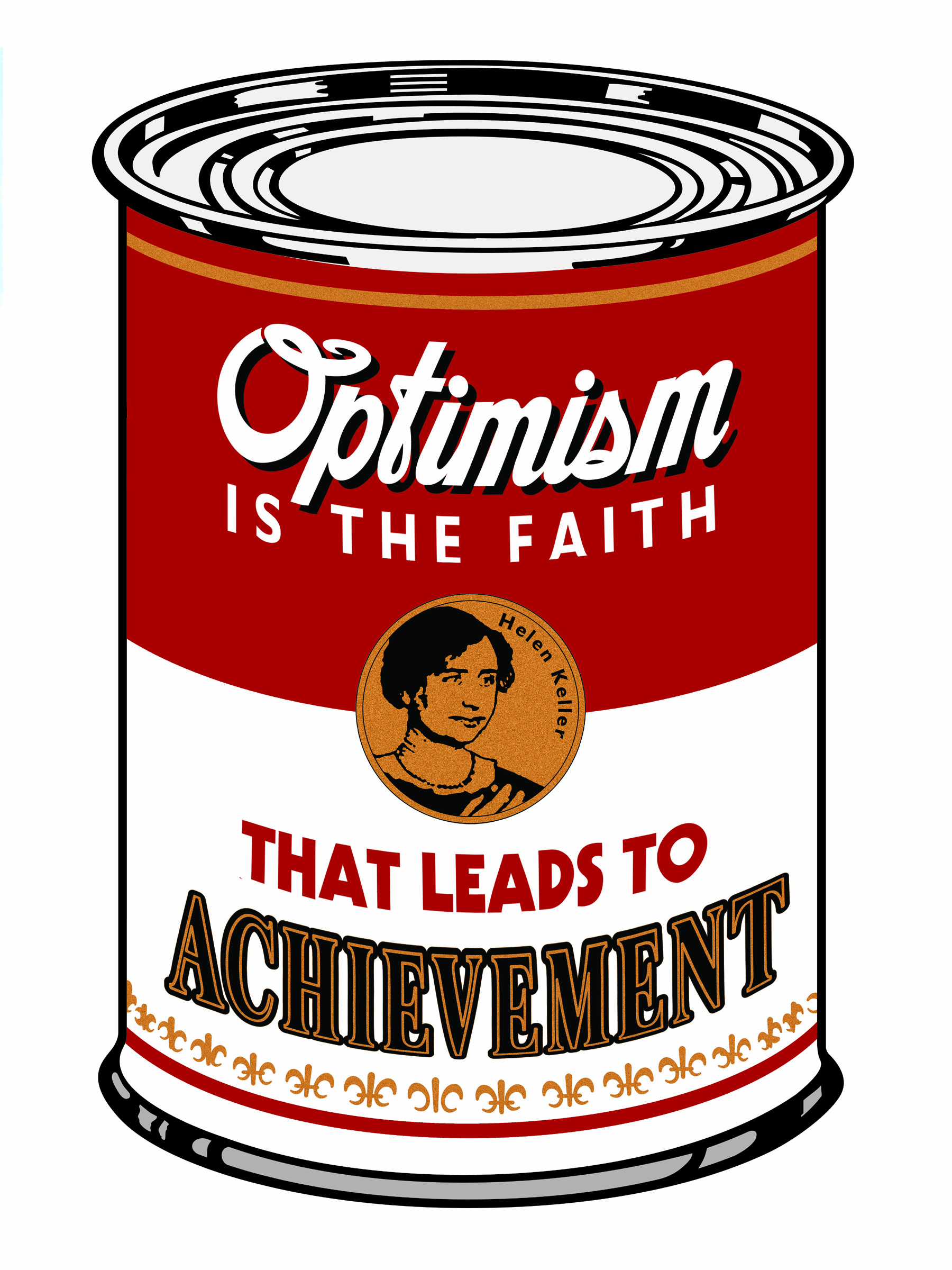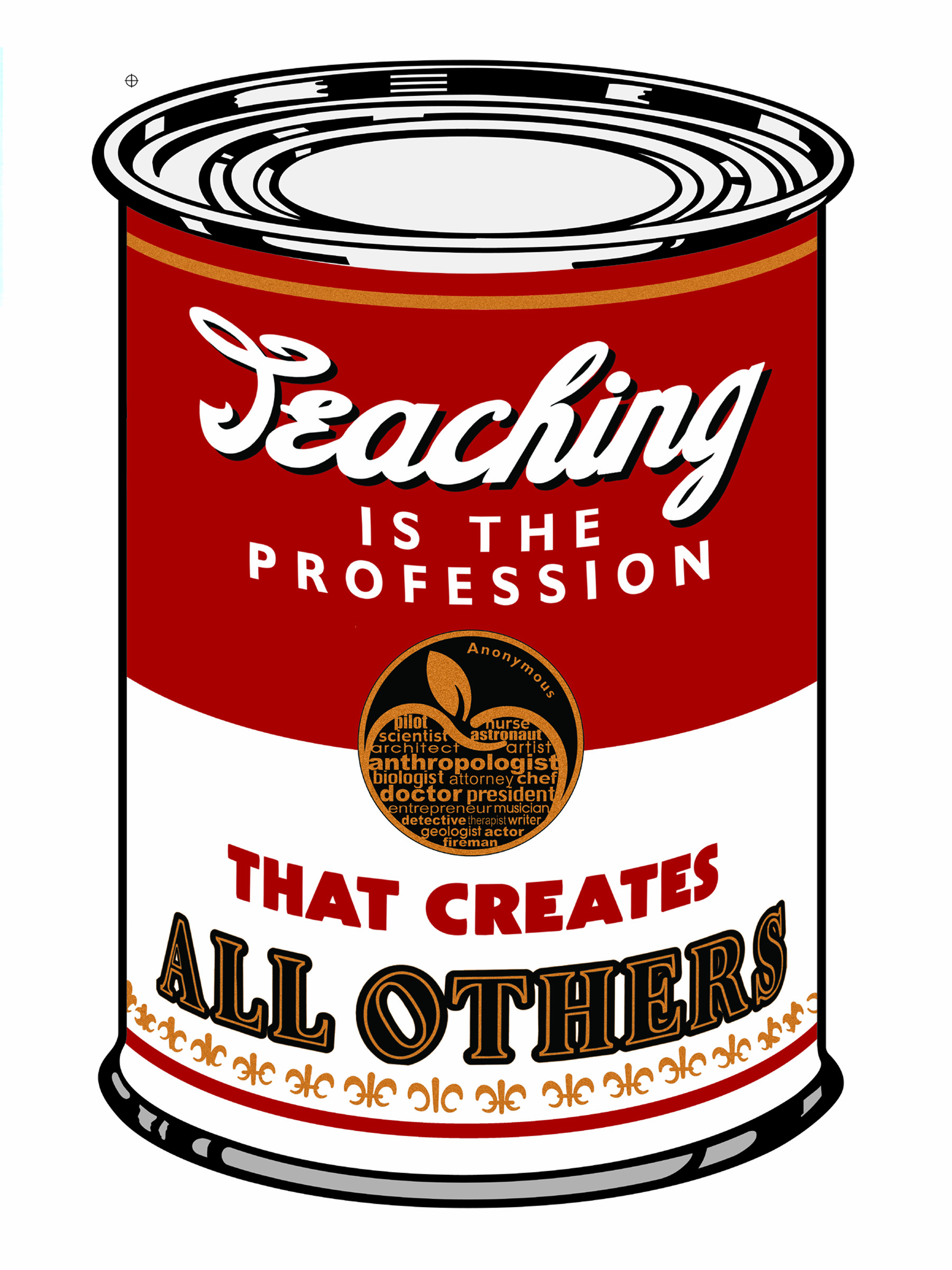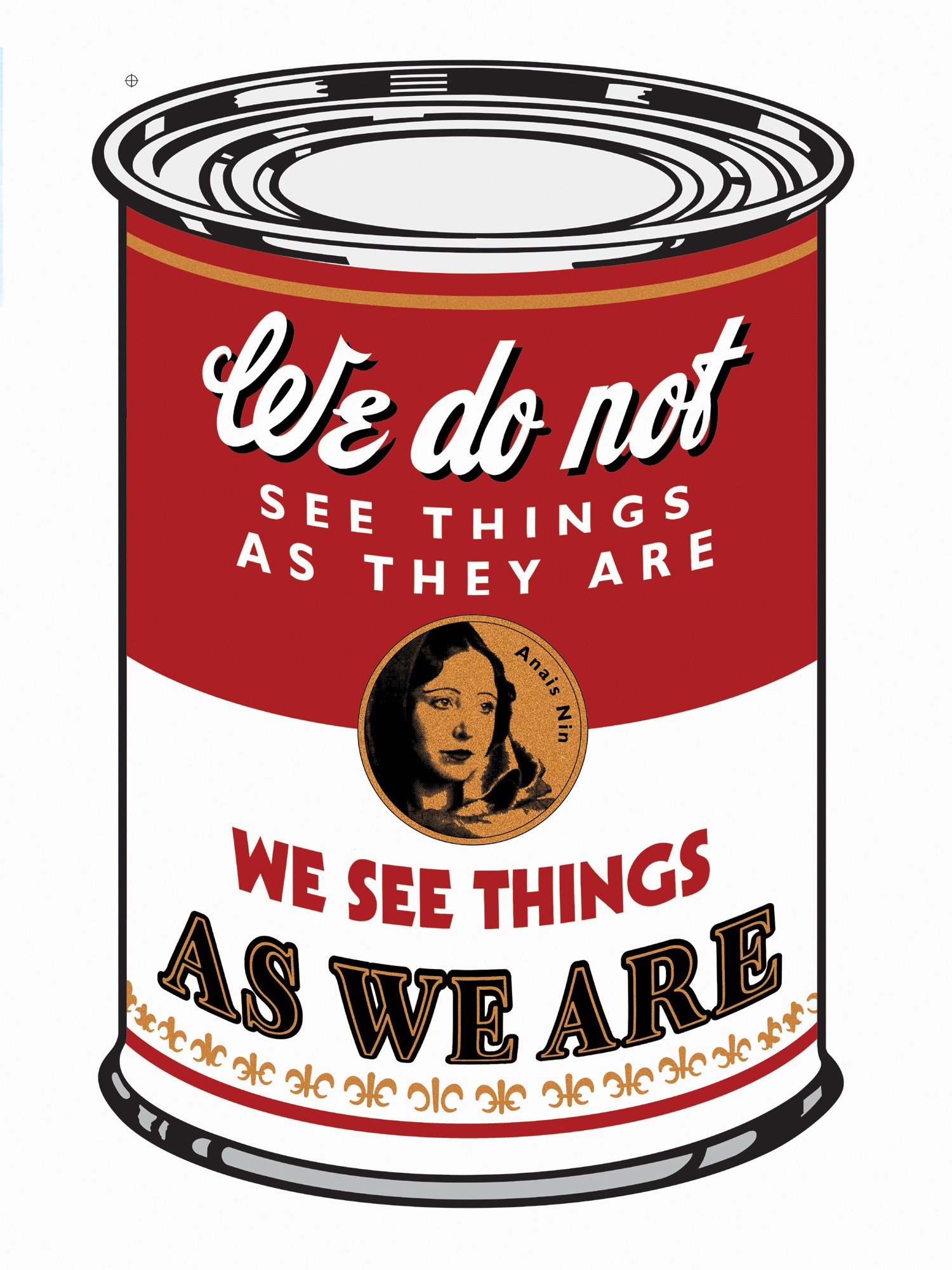 To see the complete set, click here, and if you have a favorite saying that I missed that's short enough to fit the layout, submit it to me in the comment section and maybe I'll add it to the project and you'll score a free poster!